A few enhancements and additions have been made to the Discretionary Points features. These enhancements were made to make the feature more flexible and easy to use.
When creating a new custom badge, site administrators have the option to decide either 'Fixed' or 'Maximum' when it comes to points selection. When you choose 'Fixed', you will not be able to edit the Discretionary points you are awarding to a user.
When you choose 'Maximum', the amount of points you can award at one go is preset. However, within the limit, you can edit the points you are awarding.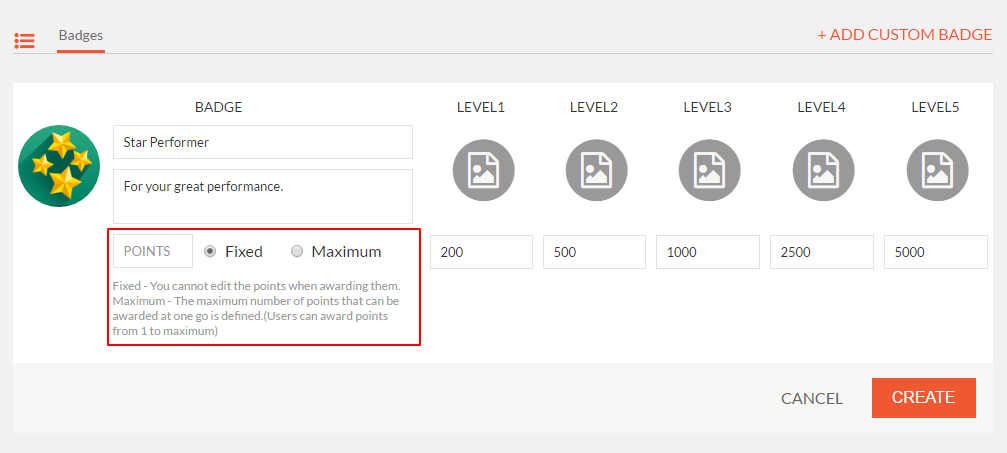 You can also edit existing custom badges to set Maximum or Fixed points.

The Discretionary Points feature has been redesigned to better accommodate custom badges. Now, when a user hovers on a badge, they can see a description of the badge as well as identify if the badge has a fixed or a maximum point limit. Earlier on, only the badges could be seen and not their descriptions.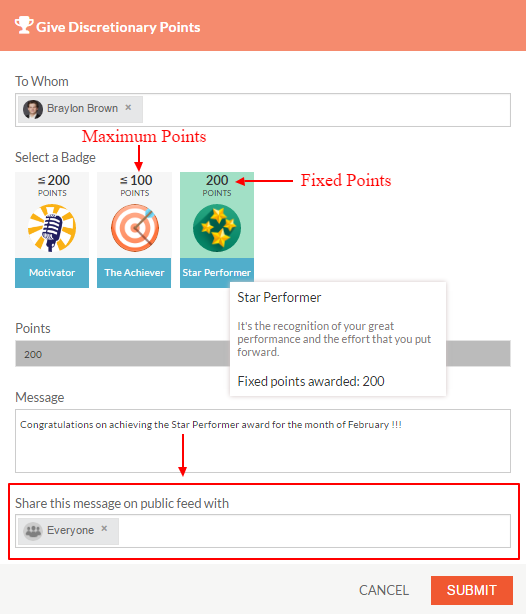 Also, when awarding discretionary points, you will now get an option to share the message and the points information via a public feed post with others. You can search and select specific people to share the post with or you can also share it with everyone (default) in one go.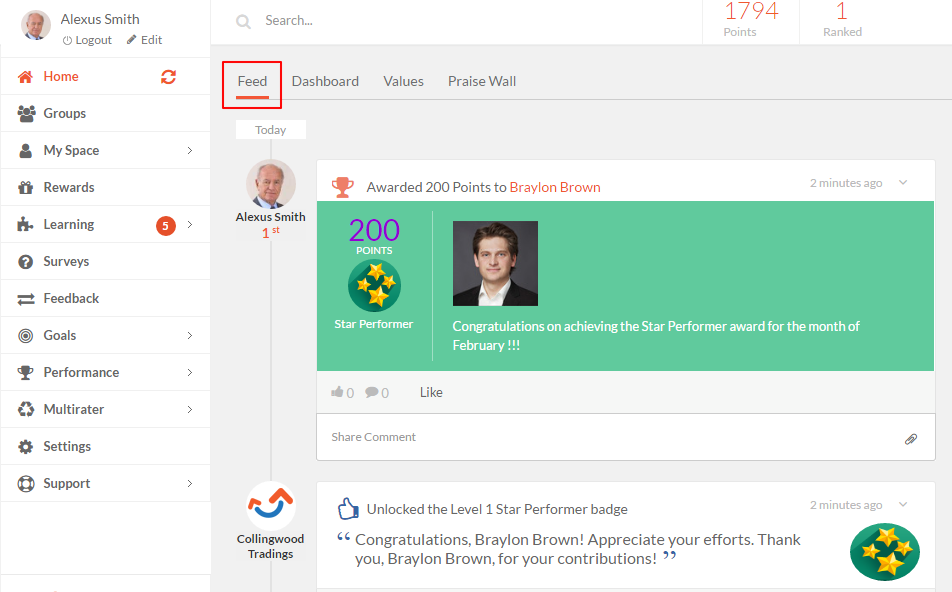 Notifications For Discretionary Points
We have now added the notification functionality to the discretionary points feature. The points receivers will now get an email and in-app (bell) notification whenever they receive discretionary points from someone.