Announcement Date: November 15, 2016
A new feature has been added to the Goals module. This feature has to do with changing the ownership and assignments of goals, and transferring them to other users.
A new feature has been added to the Goals module.
Change Owners/Assigners
Administrators can now change the owner or assigners of goals created by users other than them.  Administrators can do this from the My Org page in Goals.
When administrators' click on a user's Active Goals, under the Actions, they will see four icons. Clicking on the final icon allows you to change the Owner/Assigner of the goal.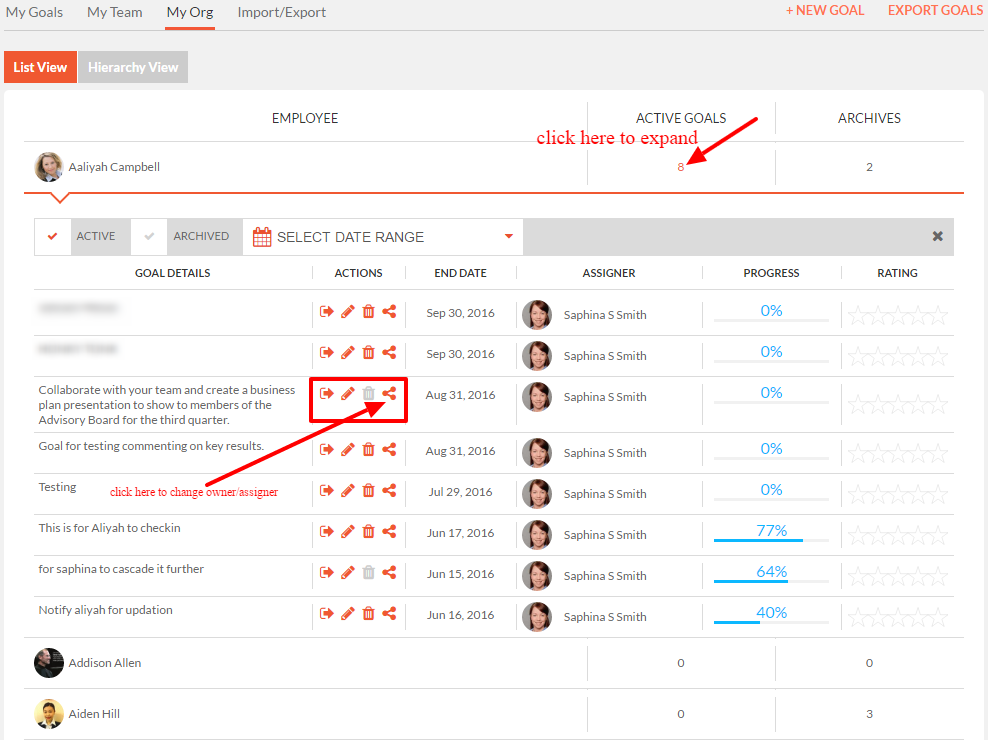 A light box opens and you can either change the Owner or Assigner by selecting either option and then selecting the name of the person you would like to be the new owner or assigner of the goal.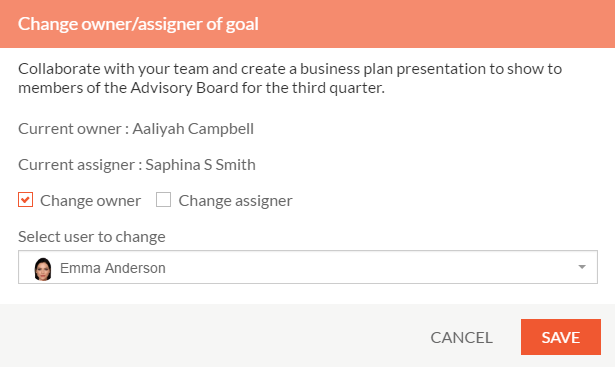 Alternatively, you can select both the options and ensure that the owner and the assigner of the goal are the same person. This is especially useful when you would like take over goals and make them self-goals.