A small enhancement has been made to the Performance Org Dashboard. HR administrators can now download an excel sheet which contains data from all the Performance Areas in the templates that have been assigned to employees during a particular cycle. They can also download an excel sheet contains the Nine Box Analytics.
Both the Performance Areas and the Nine Box Analytics excel sheets can be downloaded from the Org Dashboard. Just clicking on the options automatically downloads them to your system.

Org Dashboard – Performance Areas Export
When broken down, the Performance Areas excel sheet contains the employee name, the manager name, the overall ratings from a self review by an employee, the overall ratings from a manager review, a self review average and a manager average for each section ( each performance area) and individual ratings for each question.
Since, in a performance review cycle, different templates can be assigned to different employees, the data within the sheet is also broken down template wise.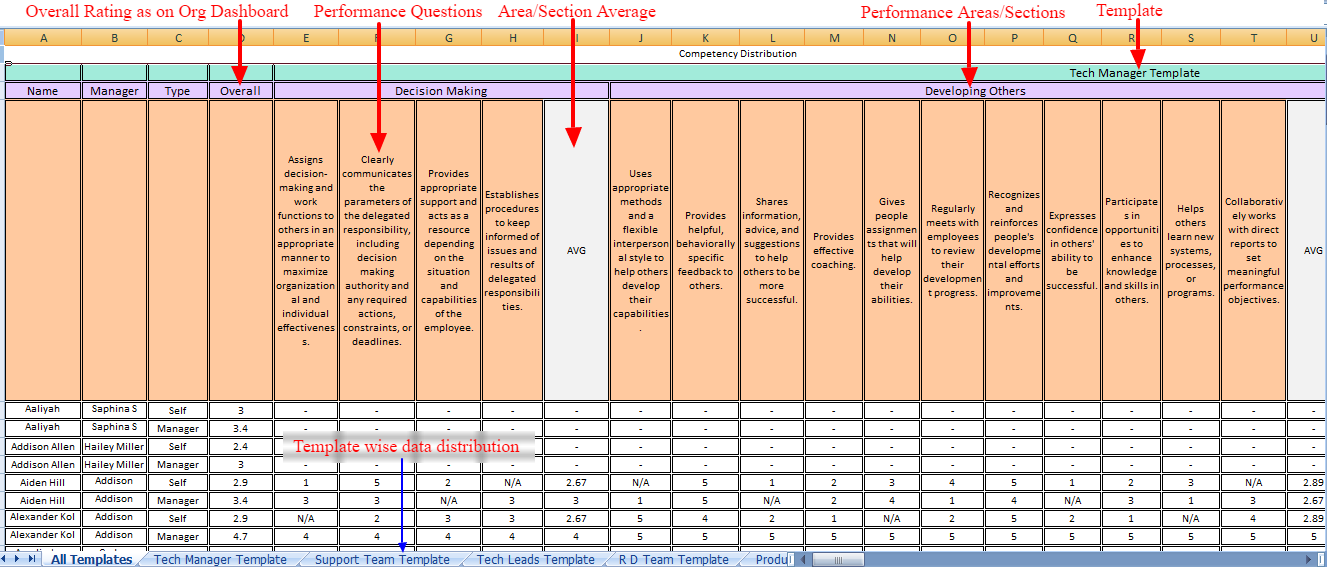 Org Dashboard – Nine Box Analytics Export
Administrators can now also download an excel sheet contain the Nine Box Analytics Data for all the employees in review cycle. Here, the data is broken down in terms of potential and performance, with colour coding to help administrators identify where each employee falls.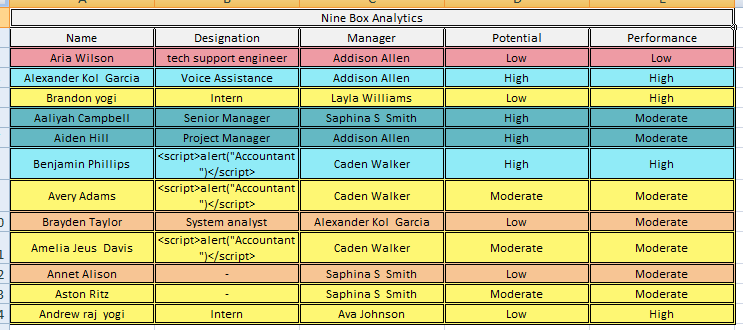 Recommendation Analytics – Manager Recommendations Export
Administrators can even download an excel sheet containing all the Manager Recommendations data for a cycle. This will give administrators a complete breakdown of how an employee's manager has answered each recommendation question.