Announcement Date: April 6, 2017
A few enhancements have been made to the Performance and Goals modules.
Performance
9 Box Analytics for Verbal Rating
Earlier on, we only had 9 Box Analytics for performance review cycles which utilized numerical ratings. However, now it is possible to view 9 Box analytics for performance review cycles which use verbal ratings.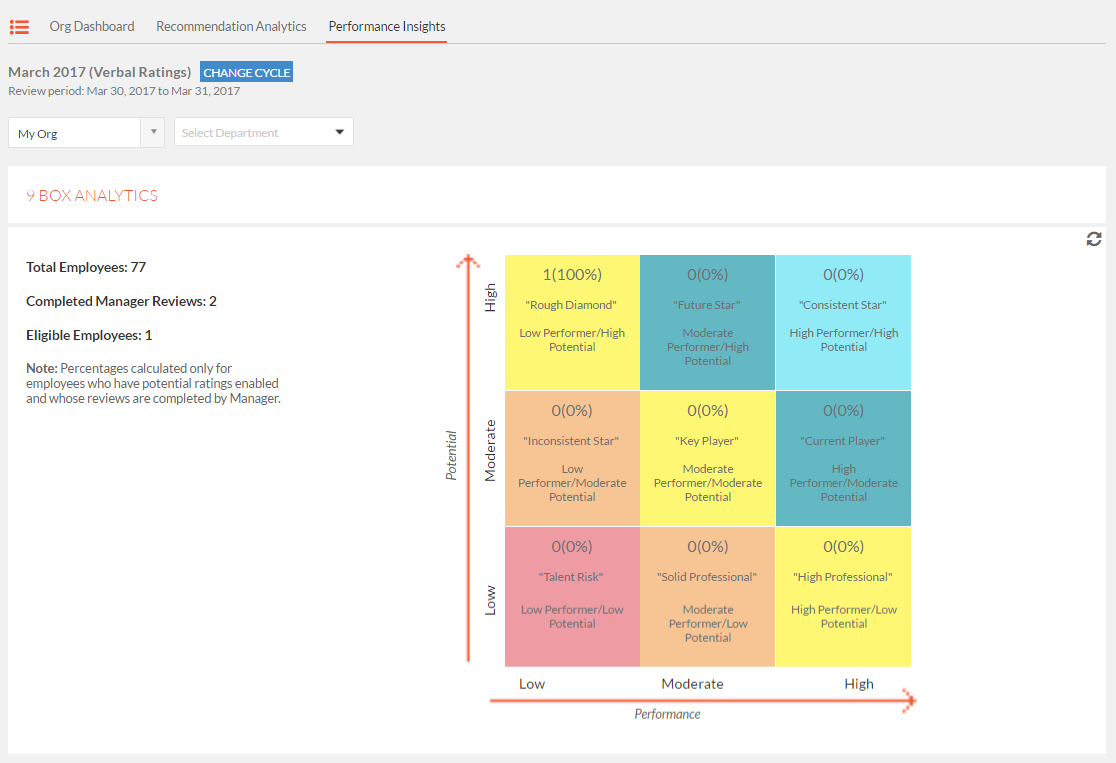 Goals
Self-assigned Goals Cannot Be Edited Once Locked
Earlier on, self-assigned goals could be edited by the assigner even after they were locked by the manager. However, now when a user assigns a goal to themselves, they will no longer be able to edit their goals, once it has been locked by their manager.

Goal Owners Can Now Add Key-Results
Earlier on, only goal assigners and managers could add key-results to a goal. Now, even goal-owners will be able to add key-results to a goal.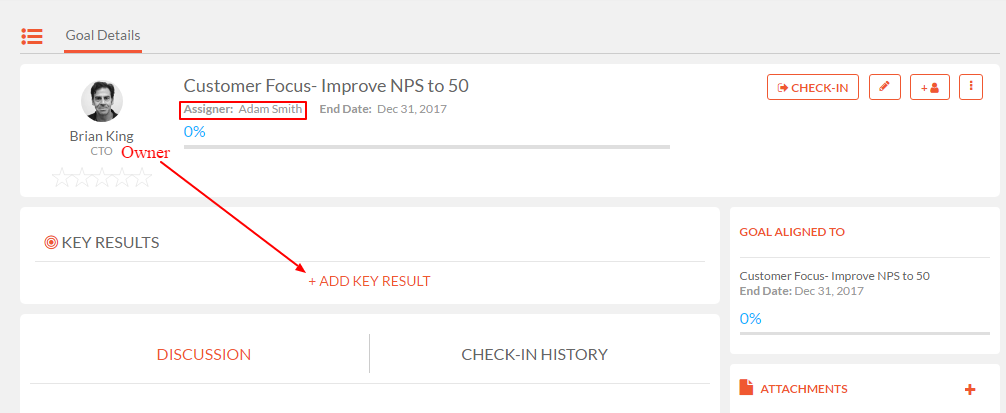 Notify Option for Goal Assigners/Managers/Admins
In addition to the goal notification frequency that has been chosen, goal assigners, managers and site admins can send personalized notification emails to goal owners. This can be done through the Notify option on the Goal Details page