Note:– This feature is only available on request. If you would like to have this feature enabled for your organization, contact support@engagedly.com with your request.
By default only admins can send gifts to users, once configured. If you want others to have this capability, please assign the following permission to them.

To set up the Send A Gift feature, you must login as an admin to Engagedly. Once logged in, please navigate to Settings à Gamification and click on the 'Send A Gift' sub-menu and follow the steps mentioned below.

Provide your Organization URL (or your Engagedly URL) in the Organization URL box (Your organization name will be auto populated) and click on 'Save'.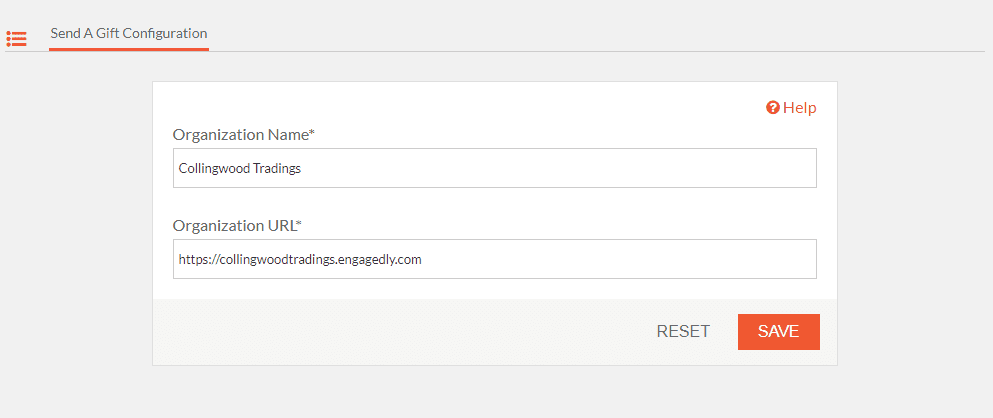 An invitation mail will be sent to your email id to activate your GiftRocket account.
Go to your email, and click on 'Click to join' button through the activation link sent to you and configure your GiftRocket account.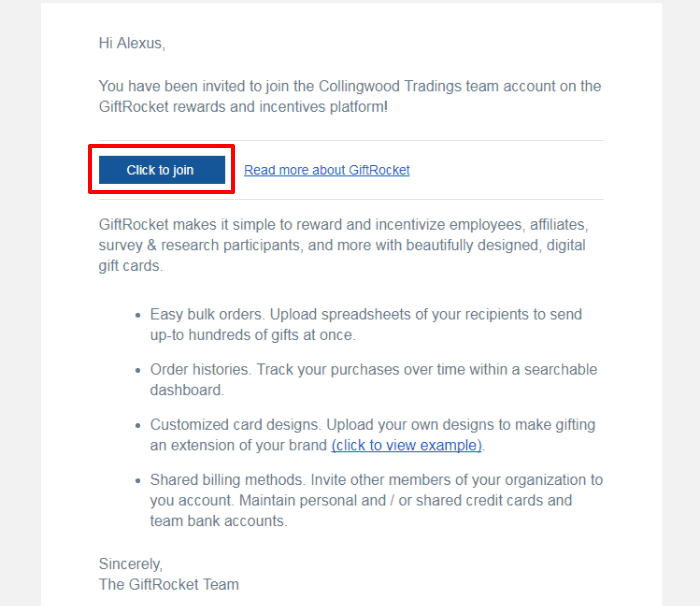 Configure your GiftRocket account for the payment method that will be used when users redeem their gifts. To set up the payment method, go to Billing and add your card details. When you are adding your card details, make sure to select the ' Share With Team' option.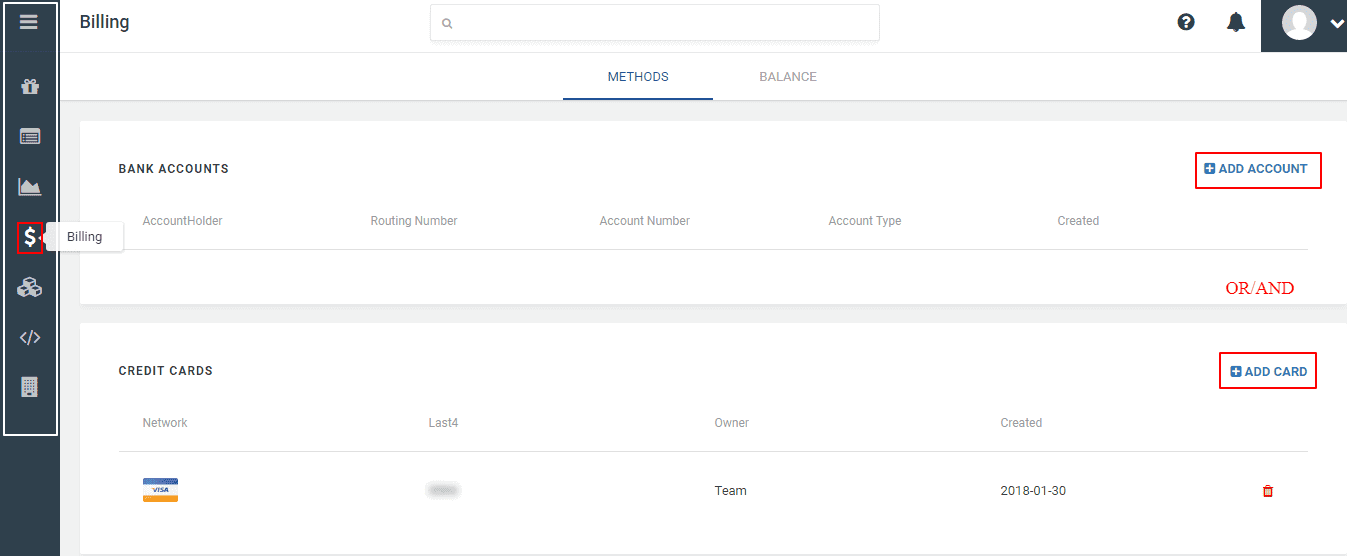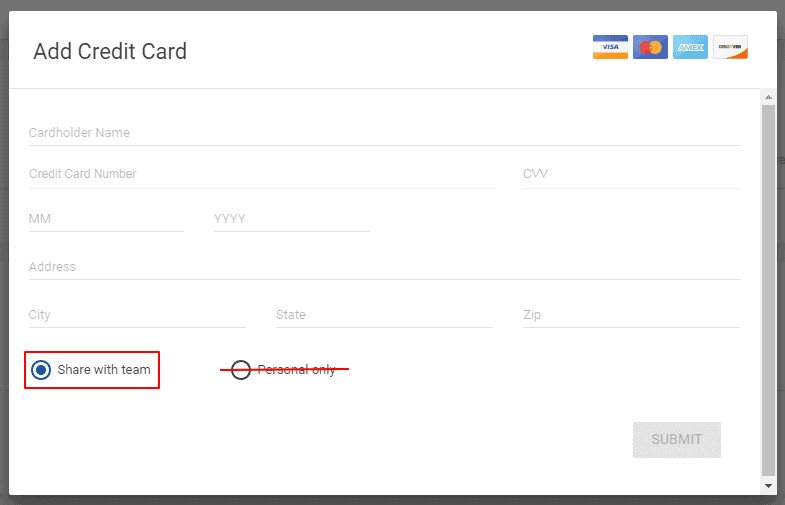 Once your GiftRocket account is configured, you need to configure a few more settings like gift limit ( setting a gift limit is not mandatory), preferred payment method etc inside the Engagedly application as well. Go To Settings, then Send A Gift. Here, set a gift limit and select a payment method that you have already added in the Gift Rocket account.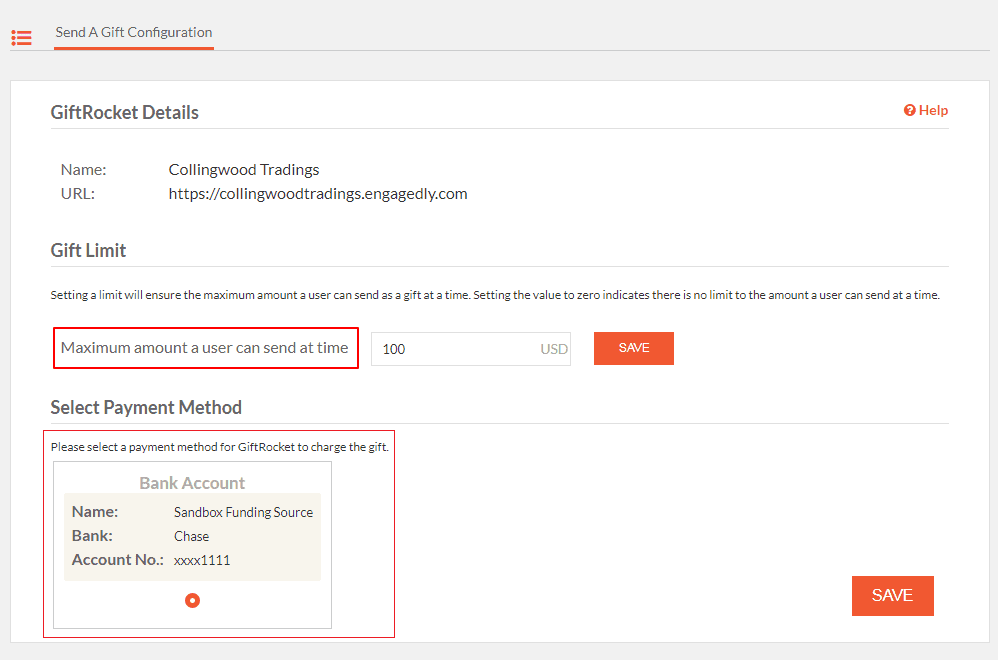 Sending Gifts to Employees
Step 1
Click on the Plus button and select Send A Gift.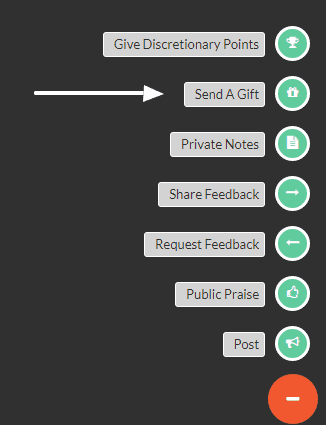 Fill in the required information and click on the 'Send' button.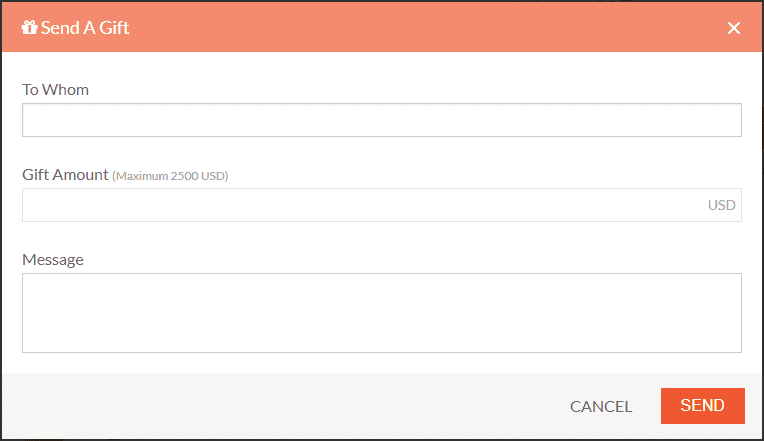 To enable users other than admins to send gifts assign them the permission below.