Engagedly Social Overview
The ability to communicate easily empowers colleagues and fosters employee engagement. Engagedly's social module is built to do exactly that.
The documentation below explains how you can use the Engagedly social module to help employees communicate better at your organization.
One of Engagedly Social's main features is the Post feature. To go to Post, click on the orange Plus button that is found on the bottom right of the page.
The post feature contains 4 actions you can take.
Status Update
Ask For Help
Share an Idea
Share Knowledge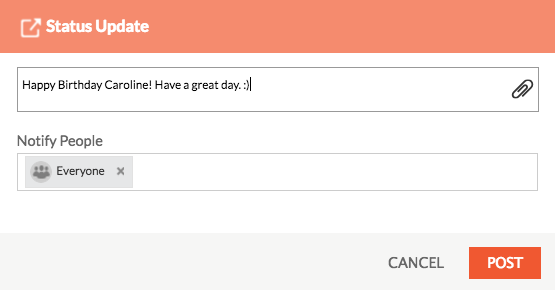 Simple and self-explanatory. If you have some good news to share with your colleagues or you have something of interest to share, then click on the Status Update icon to share it. You can either share it with everybody in the organization, or with select employees, groups or distribution lists.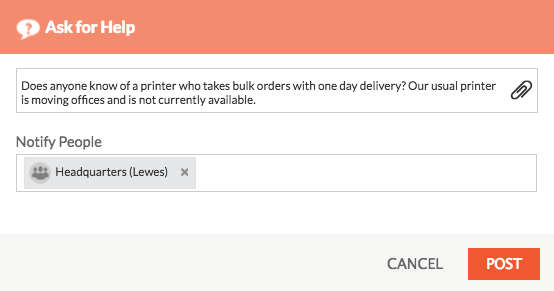 If you have a question or a problem and want a wide range of opinions or solutions or basically want the organization to act as a sounding board, then click on the Ask for Help icon and ask for help. Here also you can choose your audience accordingly.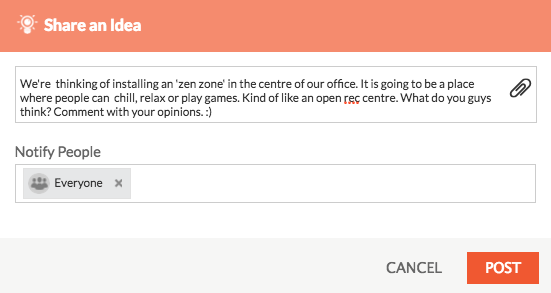 If you got something to share, specifically an idea, then click on the Share an Idea icon and share an idea with your colleagues. Who knows,  it could be the next big that your organization does.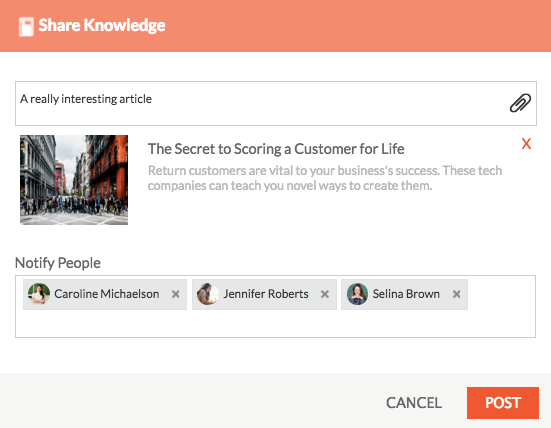 Some statuses are more special than the others. It's because they are of value and could help people learn new things. If you've got something to share that you think can help people, then click on the Share Knowledge icon and share some knowledge!
Posts created by anyone can be pinned to the top of the feed page. This feature comes handy when administrators might want to make important announcements that are visible to all users or they want to highlight a particular post. A pinned post will always appear at the top of a user's feed, until it is unpinned. Only administrators can pin or unpin a post.
To pin a post, click on the downward facing arrow on the right side of the post. Select the option 'Pin this post'. Now the post has been pinned.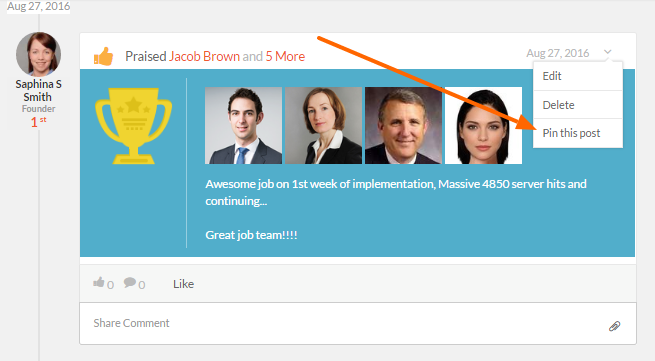 Pinned posts can be distinguished by a pin icon on the post. To unpin a post, you just need to click on the pin icon.