We have made a few enhancements to the Feedback, Performance and Goals module. In the Feedback module, it is now possible to give feedback to multiple users at one go.
Feedback
We have added a new enhancement to the Feedback feature. Users can now send feedback to multiple users at one go. Earlier on, users could only send feedback to one user at a time.
With this new enhancement, we've now made it easy to give feedback to teams or groups.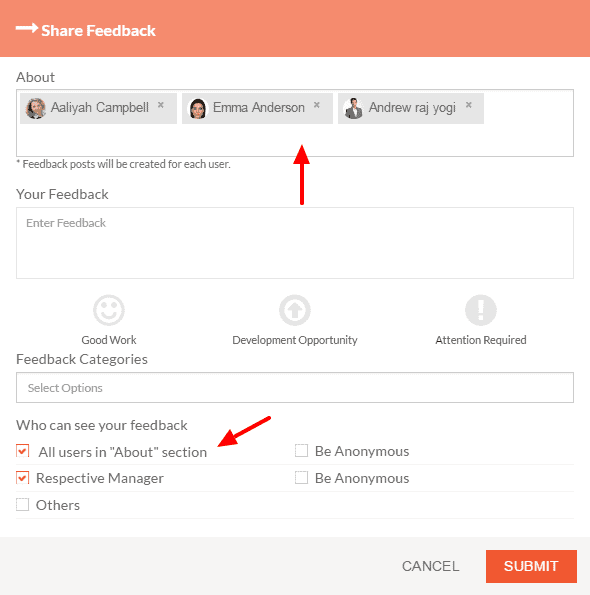 Export to PDF
Users can now export PDF's of Performance Reviews in two different views. You can either download it in the Column View or the Row View. It is also possible to select which components of the review you would like to add to the review, such as including the Manager Review or including HR Recommendations etc.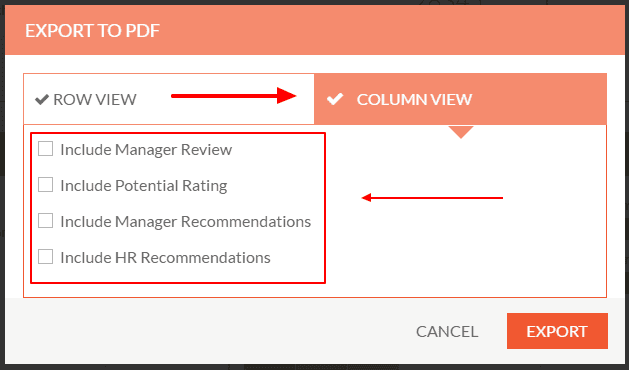 My Goals
A few enhancements have been made to the My Goals page. Users can now also sort through goals based on the Start Date, End Date, and Goal Progress.