We have made some new additions to the Gamification module in Engagedly. These additions have to do with customizing badges, giving discretionary points and new gamification permissions.
We have made some new additions to the Gamification module in Engagedly.
Manage Features – Gamification Settings
A new setting has been added to the Gamification Settings. This setting is known as Discretionary points. Enabling this setting allows users to give discretionary points to others.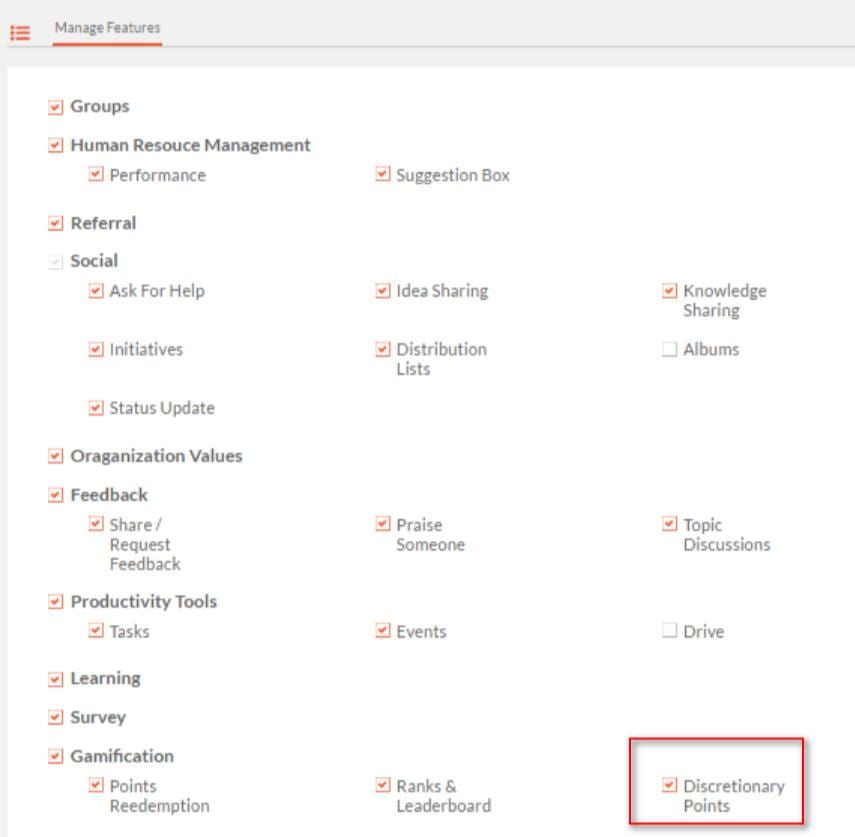 A new capability has been introduced with respect to Gamification. This capability has to do with the 'Give Discretionary Points' feature. This capability can be used to create a permission that will allow users other than administrators to award discretionary points to others users.

Administrators can now create custom badges for the organization. To create a new badge, go to Settings > Rewards > Badges in that order.
On the Badges page, click on 'Add Badge'.  When creating a badge, you need to add an image, a title, a description and individual images for the badge levels. If you do not add individual images, the main image will be used as a default for all the badge levels.

In the points fields, you can choose to use the pre-existing numbers or add new ones. To edit a badge, click on the aspect of the badge you want to edit, such as the title, description or image. Badges once created cannot be deleted.
Administrators can now edit the default badges, which were previously un-editable, in terms of description and title. To edit a badge's title or description or points, simply click on the item you want to edit.

Give Discretionary Points
We are introducing a new feature called 'Give Discretionary Points' where administrators (or users with permission) can give discretionary points to other users. As the name implies, these points can be given to others based on a personal decision made by a user. This feature has to first be enabled through the Manage Features option on the Settings page.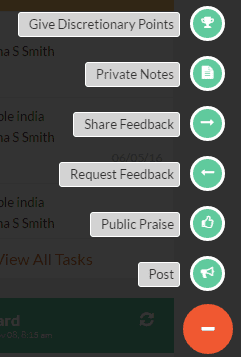 The 'Give Discretionary Points' feature can be accessed through the Plus Button. When you click on it, a light box opens up where you can select the person you want to award the points to, add a message, add the number of points you want to give to the user, select a badge category that you want to award to the user and then click on submit. You can even give discretionary points to multiple users at one go.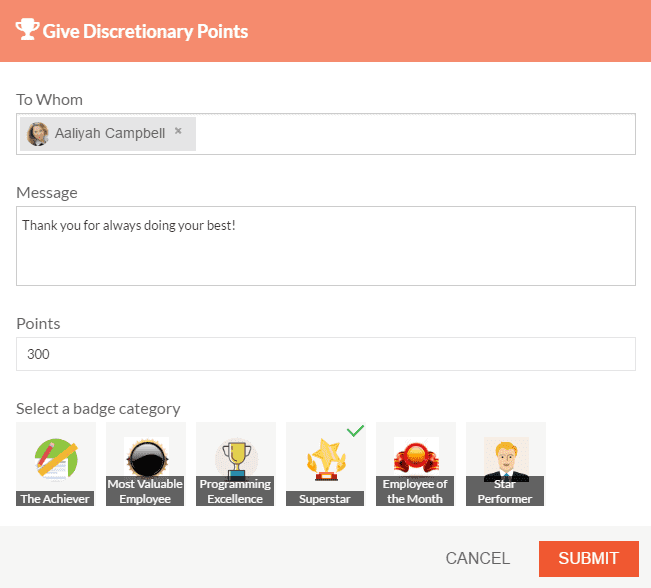 It is important to note that Engagedly currently does not have any budgetary controls in place and nor do we control that amount of points that can be given to a user. Discretionary points once awarded cannot be taken back.