Set Up
Note:– This feature is only available on request. If you would like to have this feature enabled for your organization, contact support@engagedly.com with your request.
To set up the Send A Gift feature, you must login as an admin to Engagedly. Once logged in, please navigate to Settings à Gamification  and click on the 'Send A Gift' sub-menu and follow the steps mentioned below.

Step 1
Provide your Organization URL (or your Engagedly URL) in the Organization URL box (Your organization name will be auto populated) and click on 'Save'.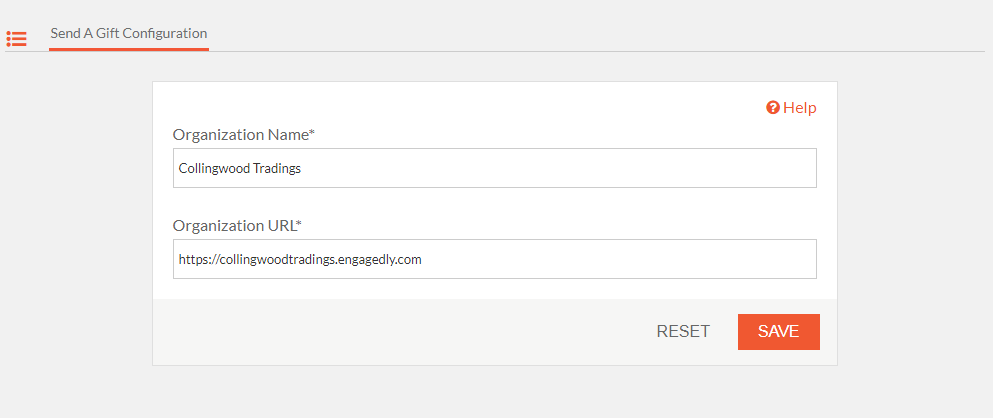 Step 2
An invitation mail will be sent to your email id to activate your GiftRocket account.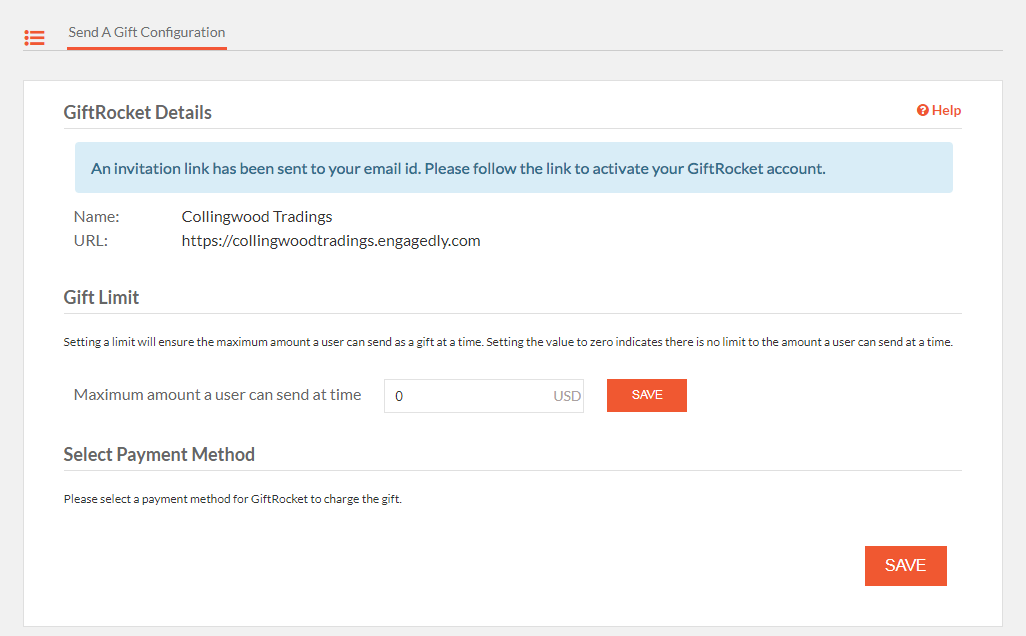 Step 3
Click on the activation link in the email you have received GiftRocket.
Step 4
Log in and configure your GiftRocket account for Payment options, Gift card styles etc. Setting up a payment method is mandatory to complete the configuration. The GiftRocket dashboard also allows you to create custom card styles.

Step 5
Once your GiftRocket account is configured, you need to configure a few more settings like gift limit ( setting a gift limit is not mandatory), preferred payment method etc inside the Engagedly application as well.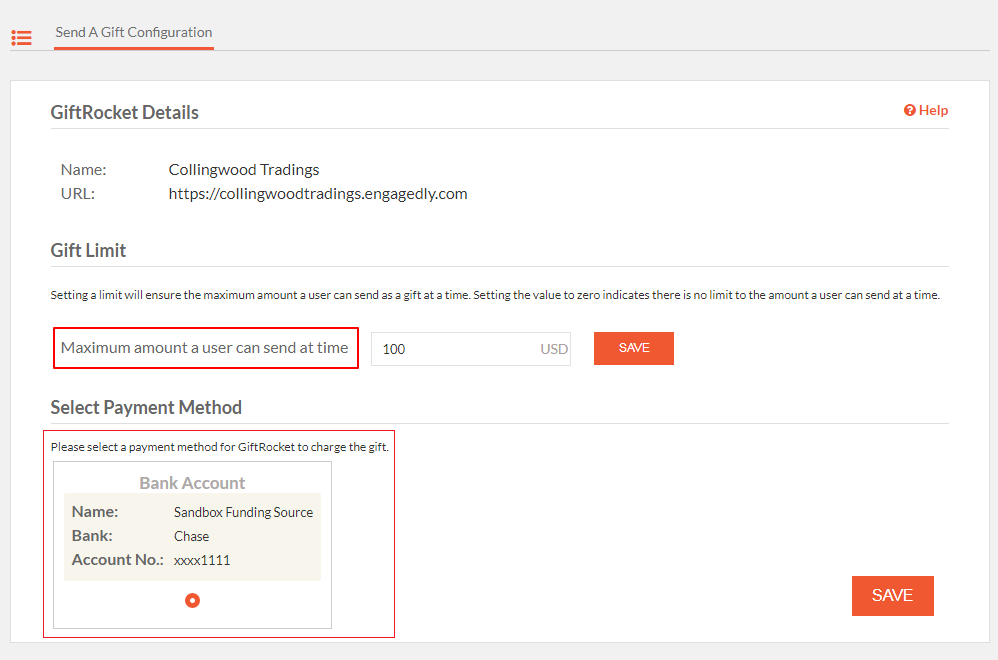 Sending Gifts to Employees
Step 1
Click on the Plus button and select Send A Gift.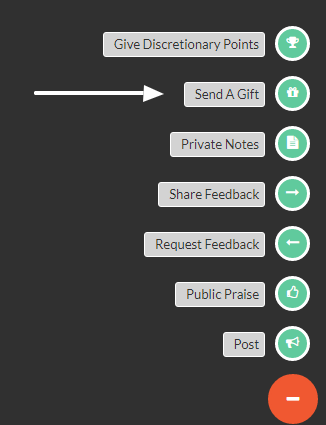 Step 2
Fill in the required information and click on the 'Send' button.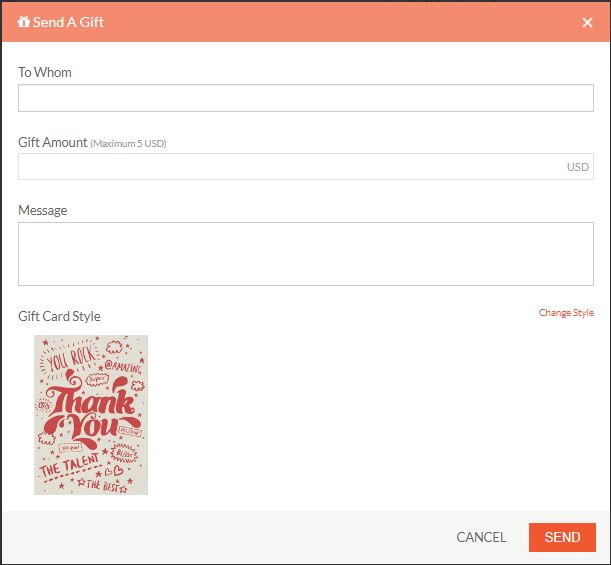 Step 3
To enable users other than admins to send gifts assign them the permission below.