We have made a few enhancements to the Goals module, such as the introduction of the Dashboard page and goal analytics.
Analytics – Dashboard
We have introduced a new addition to the Goals module, the Dashboard page. The Dashboard functions as an analytics page.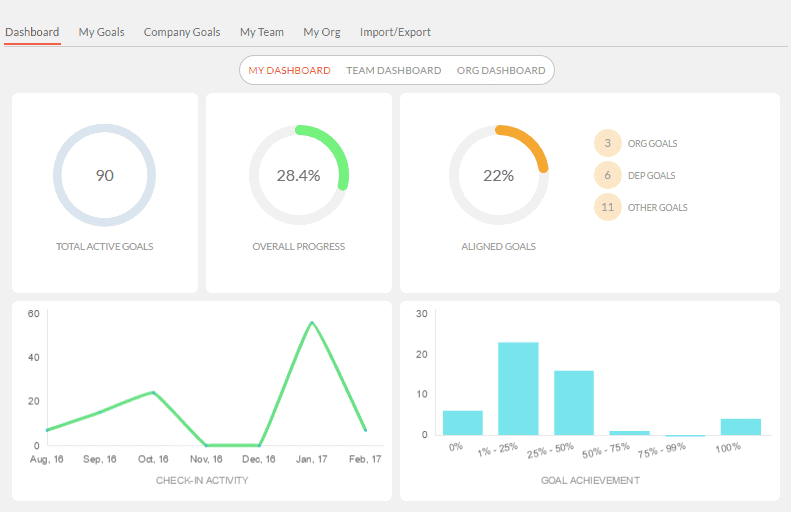 Site administrators will be able to view statistics for their own goals by clicking on My Dashboard, statistics for their team members (if they have any) by clicking on Team Dashboard, and statistics for the entire organization by clicking on Org Dashboard.
On the top of the My Goals page, we have introduced an analytics section. This section is intended to offer a visual representation of the user's goals, overall progress and goal alignment.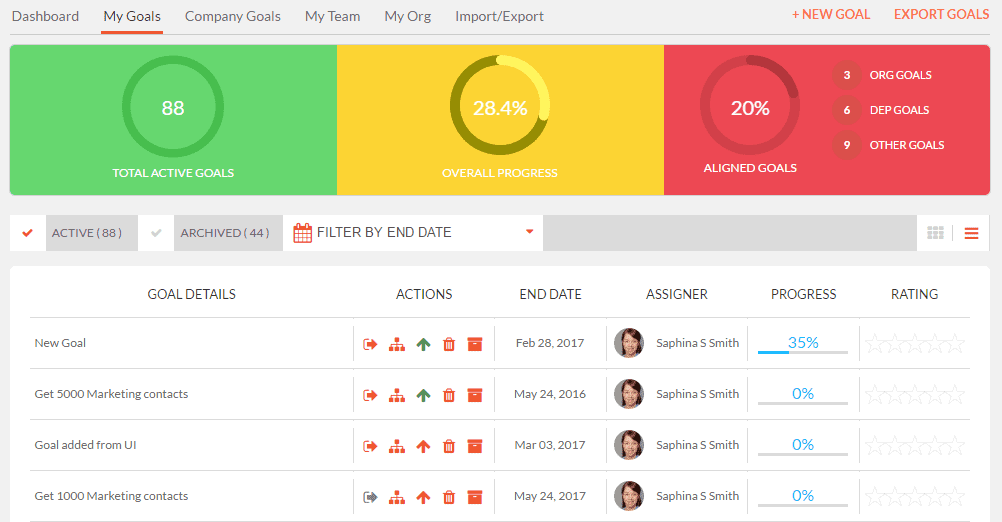 On the Team and Org Dashboard pages, a user will only see Active goals by default. Earlier on, the page would display both Active and Archived goals. To view Archived goals, the user can click on the 'Archived' filter.

It is now also possible to filter through goals only based on end dates. The addition of a search function also makes it easy to look for specific user.