We have introduced a new feature wherein users can now add Goals for Business Units in the Engagedly Application. This is similar to the function wherein users can add goals to Departments.
Creating Business Units
To enable this feature,  you must first add business units to your Engagedly site. This can only be done by site administrators. To create a Business Unit, go to the Settings page. You can find it under the Organization heading.

Clicking on it opens up the Business Units tab. To create a new Business Unit, click on '+Add Business Unit". Once you add the name of the Business Unit and add members to the unit, click on Save. All Business Units that have been created will be listed on this page.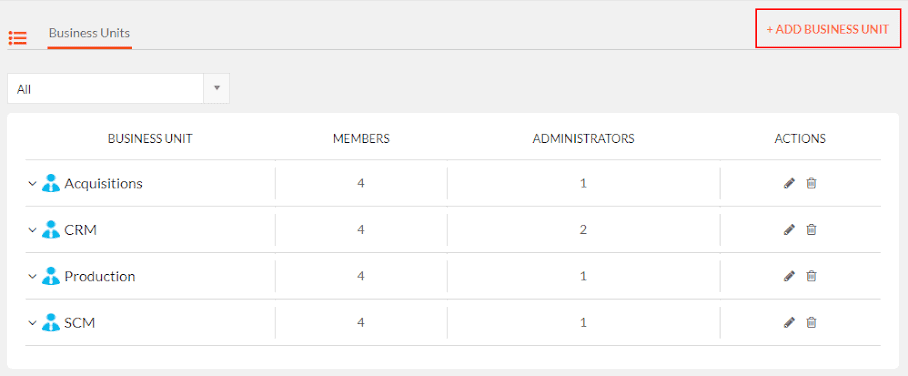 Once a Business Unit has been created, choose any one of the members to act as the Business Unit Administrator.
Creating A Business Unit Goal
To  create a business unit goal, go to Org Goals and click on the '+Business Unit Goal' link on top. On the Business Unit Goal page. you will be presented with all the business unit names on the drop down menu to choose from. Pick one and create a goal for that business unit.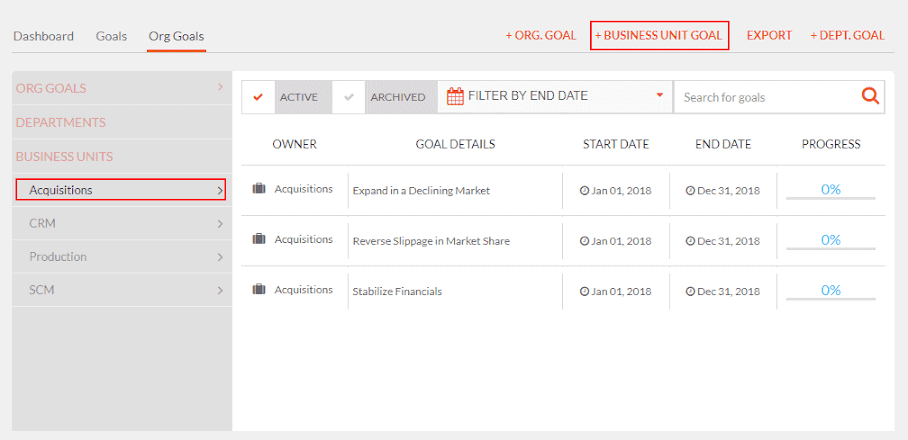 People can now see this goal when they try to align their private goals to their respective business units.
Like Department goals, Business Unit goals can also be aligned to Organization Goals. However, they cannot be aligned to a Department Goal or vice versa.
Business Unit Goals can only be created by site administrators or Business Unit Administrators.