A few changes have been made to the Goals, Performance, Multirater and other significant modules on the Engagedly app.
Goals
Re-positioning Key Results For A Goal
You can now re-position key results for a goal. All you have to do is hover over the key result and then drag & drop the key result to position it differently. The list of key results in the 'Manage Weightings' page will be displayed in the same order.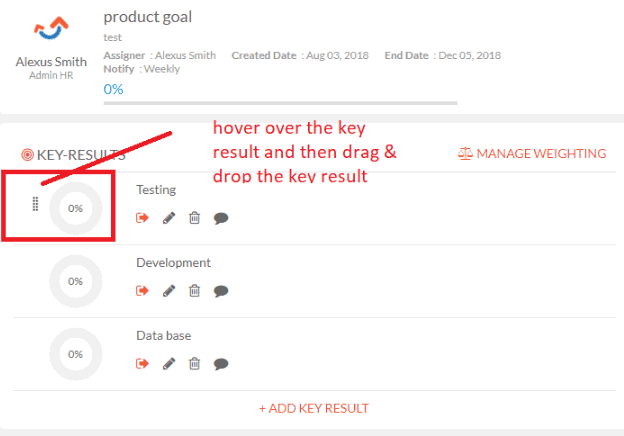 Re-positioning Contributor Lists For A Goal
You can now re-position contributors list for a goal. All you have to do is hover over the contributor name and then drag & drop the contributor to position it differently.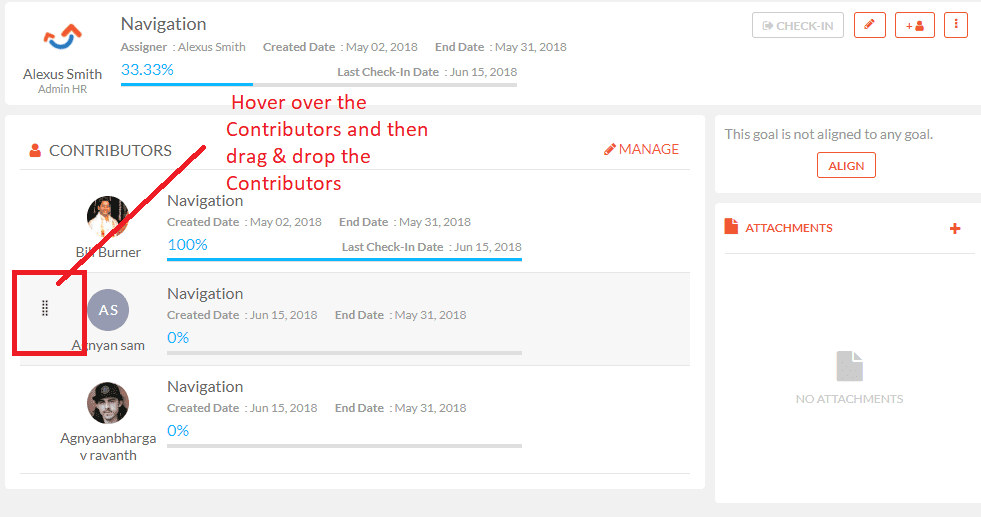 Filtering Goals List Based On Categories
Now, you can also filter the list of goals on the goals page based on the goal category. All you have to do is select 'Goal Categories' in the dropdown under filters on the top right corner of the page.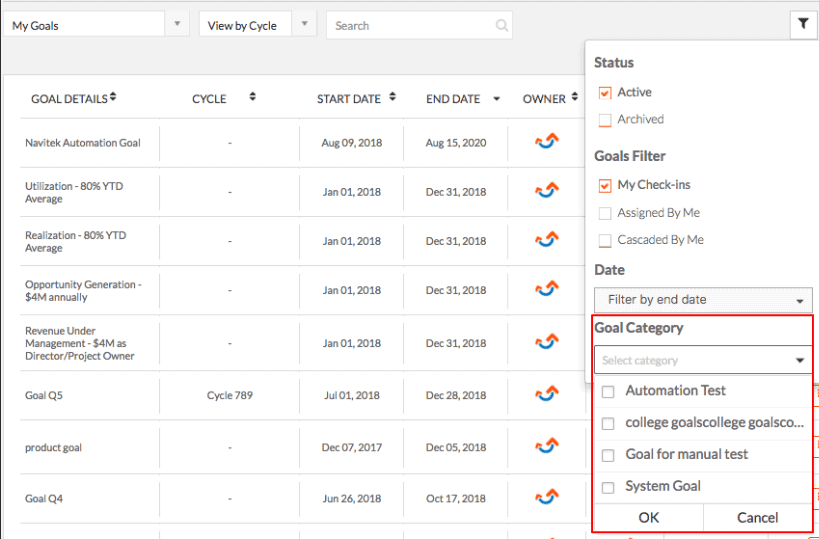 Performance
Selecting Cycles
Changing of cycles has now been made easier. You can also select from the list of archived cycles now. Go to the dashboard and select 'Change Cycle', a new window called 'Cycles List' pops up.

Here, you can see the list of available cycles (Both Active and Archived). Use the filter on this page to filter this list for either 'Active Cycles' or 'Archived Cycles' or both.
Notifying Pending Sign-offs
When a sign-off is pending for a review, an automatic notification goes out on the selected date. But now, you can send a notification to complete pending sign-offs, once the review is complete, even before the due date. Select 'Notify Pending Sign-offs'  through the 'Status' Column in the 'Org Dashboard'.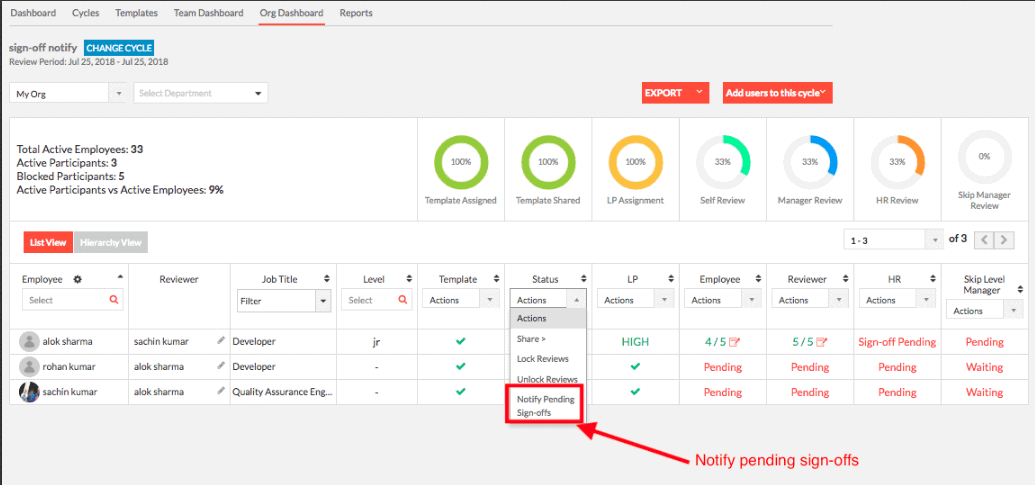 Notification For Employees To Complete Review (After Unlocking a submitted review)
Previously, if an employee submitted a review and the manager decided to unlock/ modify it, no notification to re-submit the unlocked review would go to the employee. Now, the employee gets notified to complete the review once it is unlocked by the manager.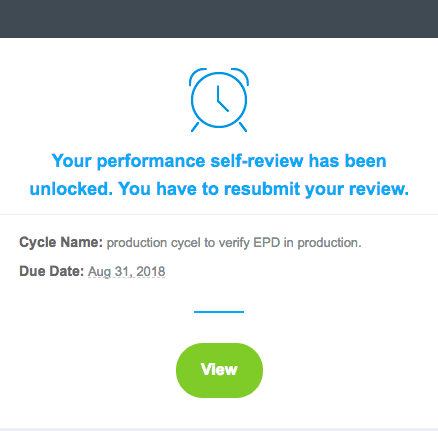 Discretionary Points Card
Now you can see a discretionary points card on the dashboard that shows all the discretionary points that are given or received by you. This card also shows any discretionary points that were made visible to public feed.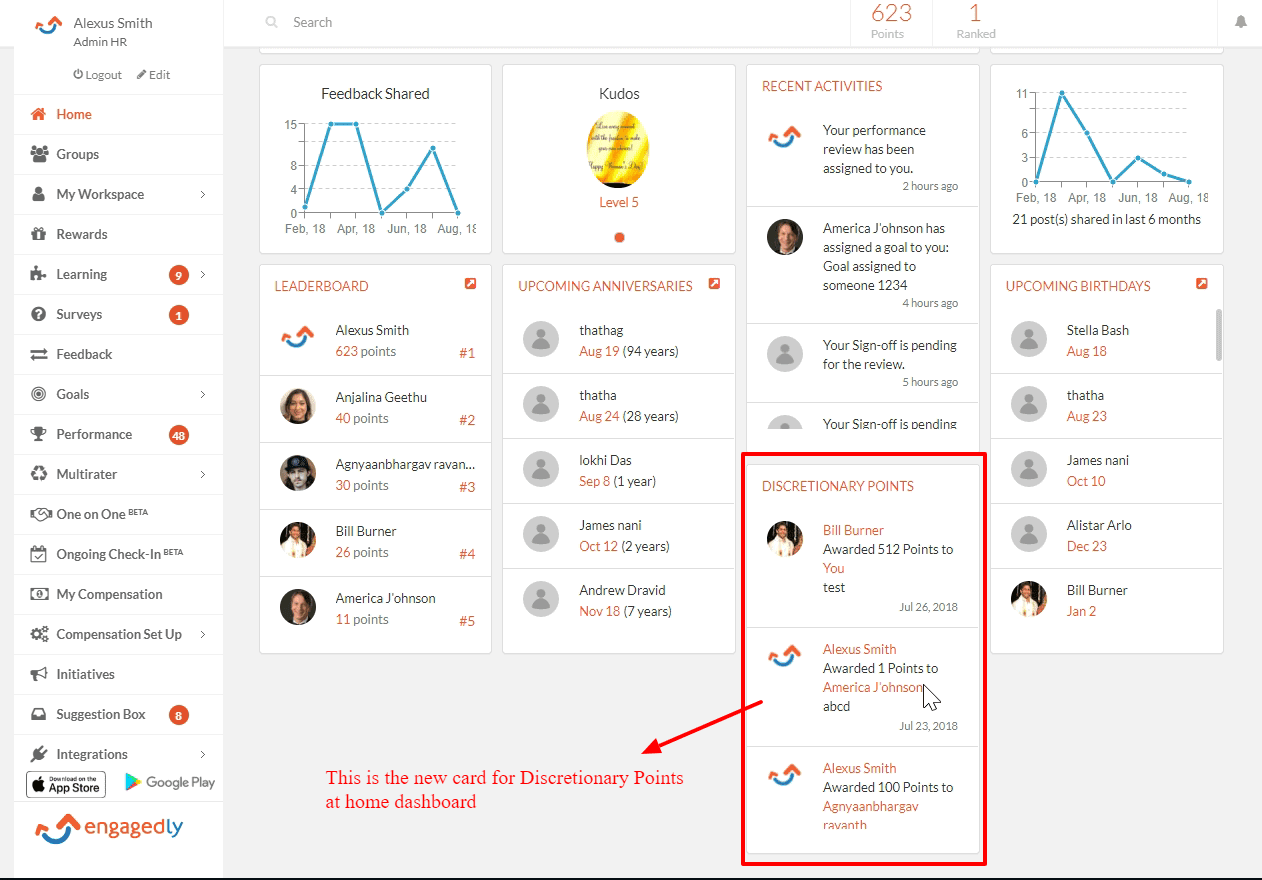 Ongoing Check-in
Now, instead of start date and end date for an ongoing check-in, a column called 'Recurs' is added. This column shows you the frequency of recurrence of an ongoing check-in. Clicking on this shows details like who the check-in was requested by and the questions in the check-in form.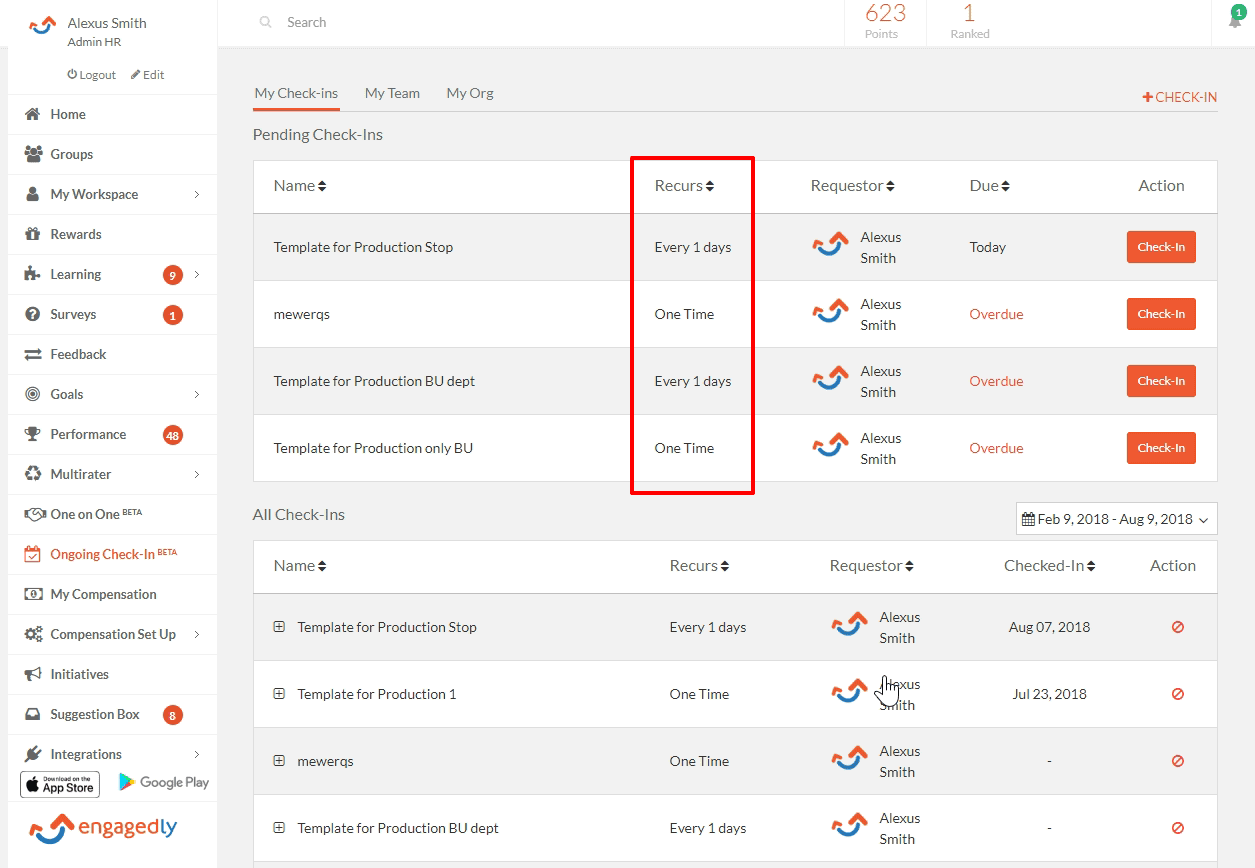 Multirater
Enabling Exports To Reviewers
Now reviewers can export their multirater feedback both before and after submitting the review.