A few minor enhancements were made to the Engagedly application. Here is a breakdown of the enhancements that were made to the Goals, Groups, Learning, and Reports modules in Engagedly.
Hierarchical Chart
Every user in an organization can see the full Hierarchical Chart. Early on, employees could not see beyond their own managers. But now, the entire organization's hierarchy chart is viewable to everyone.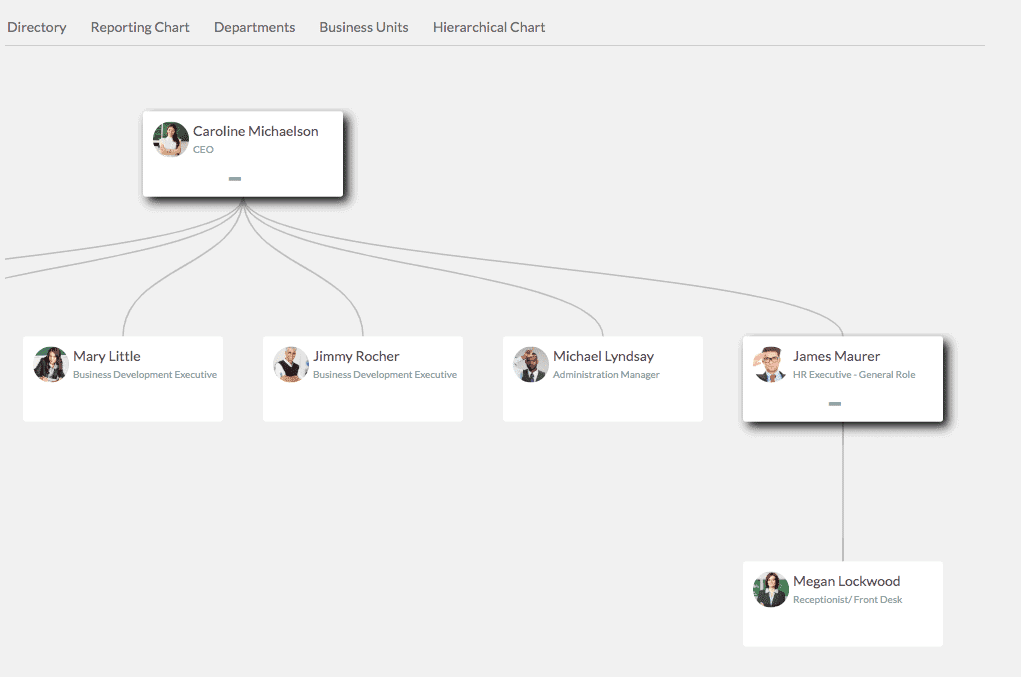 Smart Groups
Site admins can now view system-generated Smart groups. All groups that are system-generated are labeled as 'Default'. The Site Admin can also view the members and the feeds of these smart groups.
Learning
Early on, only managers could assign courses to their direct reports. But now, even Skip level Managers can assign courses to employees within their hierarchy.
Reports
Previously managers were able to see only the information about their own direct reports in Reports. However, now, managers will be able to see data down the hierarchy on reports. This means they can even see the data of employees reporting to their own direct reports.
Goals
Previously when check-ins were made on key results without progress and with comments, the 'check-in due' notification on goals was not removed. Because of this, reminder e-mails were also sent unless a progress check-in was made.
Now, when a check-in is made on a goal with only a comment, even that will be considered as a check-in. Therefore, the notification will not appear anymore and neither will remainder e-mails be sent as well.