A few changes have been made to some significant features like Multirater, Learning, and Surveys on the Engagedly app.
Learning
Sequential Marking Of Completed Units
Now you can mandate users to complete the units of a course assigned to them sequentially. They cannot access a unit from the list of units unless they complete it sequentially.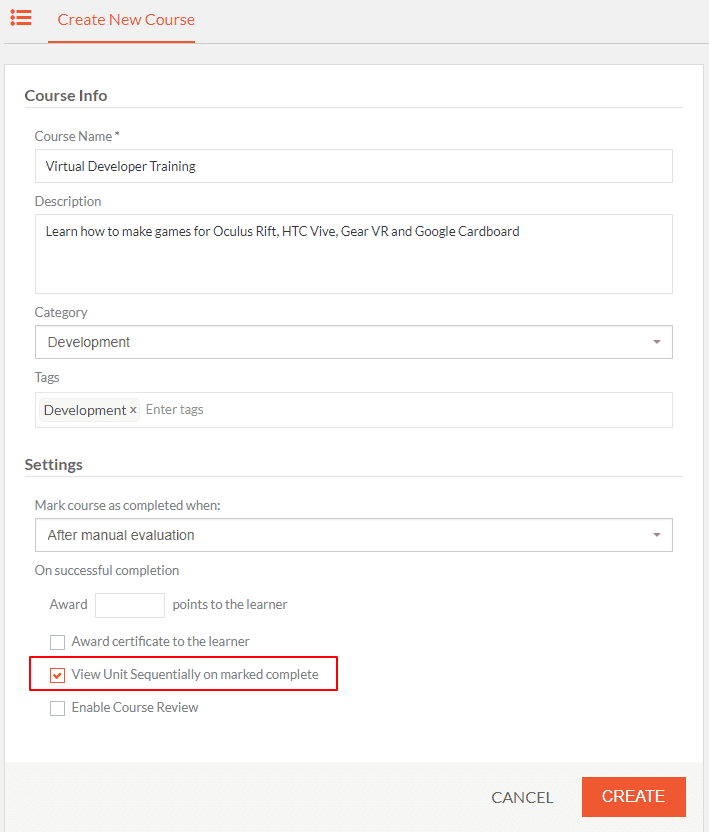 You can select this setting during course creation by selecting 'View Unit Sequentially On Marked Complete'.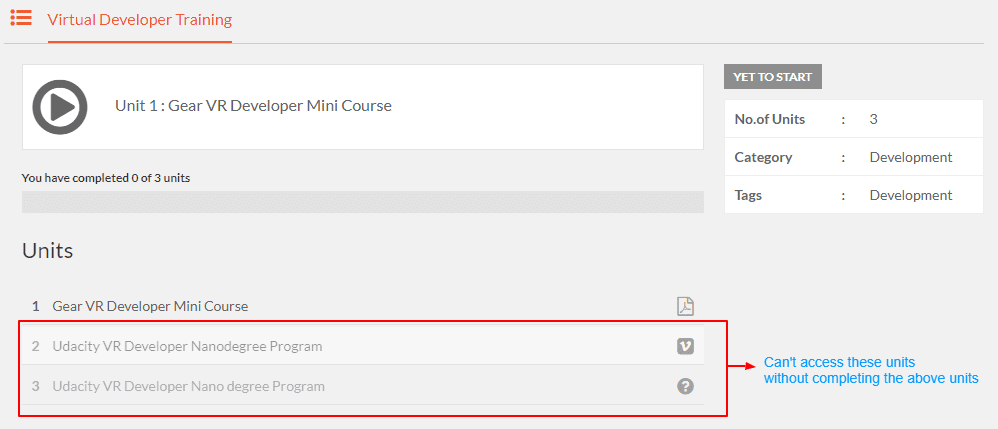 Note: If you fail a quiz or don't attend a live training, and sequential completion of units is enabled, you'll be allowed to navigate to the next unit just by selecting 'Next' on the quiz page.
Adding Vimeo Videos As Units
Now you can also add Vimeo videos as units too. Previously, only YouTube videos could be added as units in a course.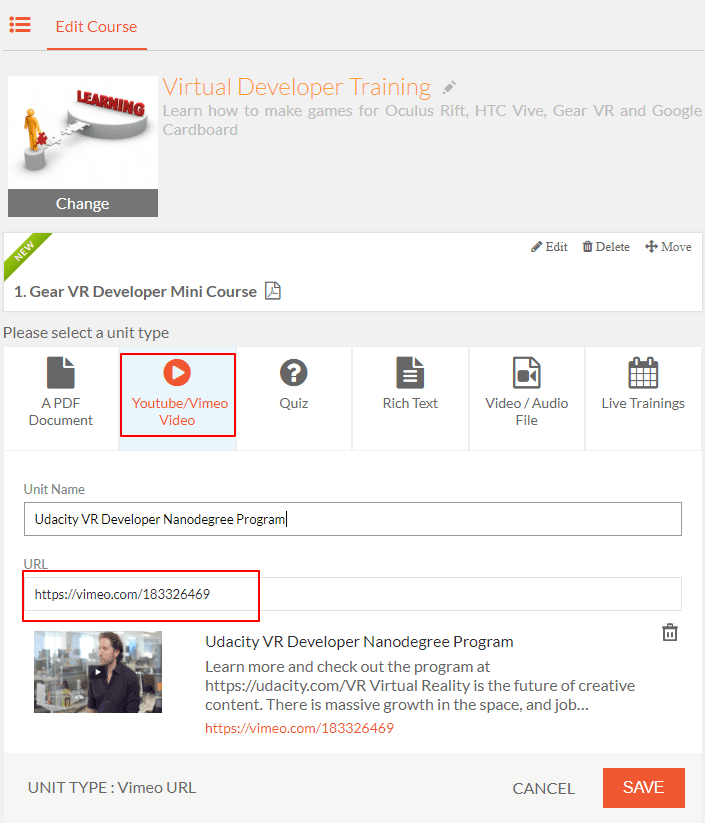 Request To Reset A Quiz
Now users can request to reset a quiz unit.  If you fail a quiz unit, you will be shown a detailed result and quiz summary at the end of the course. From this page, you can choose to notify the Course-assigner/ Author to reset the quiz.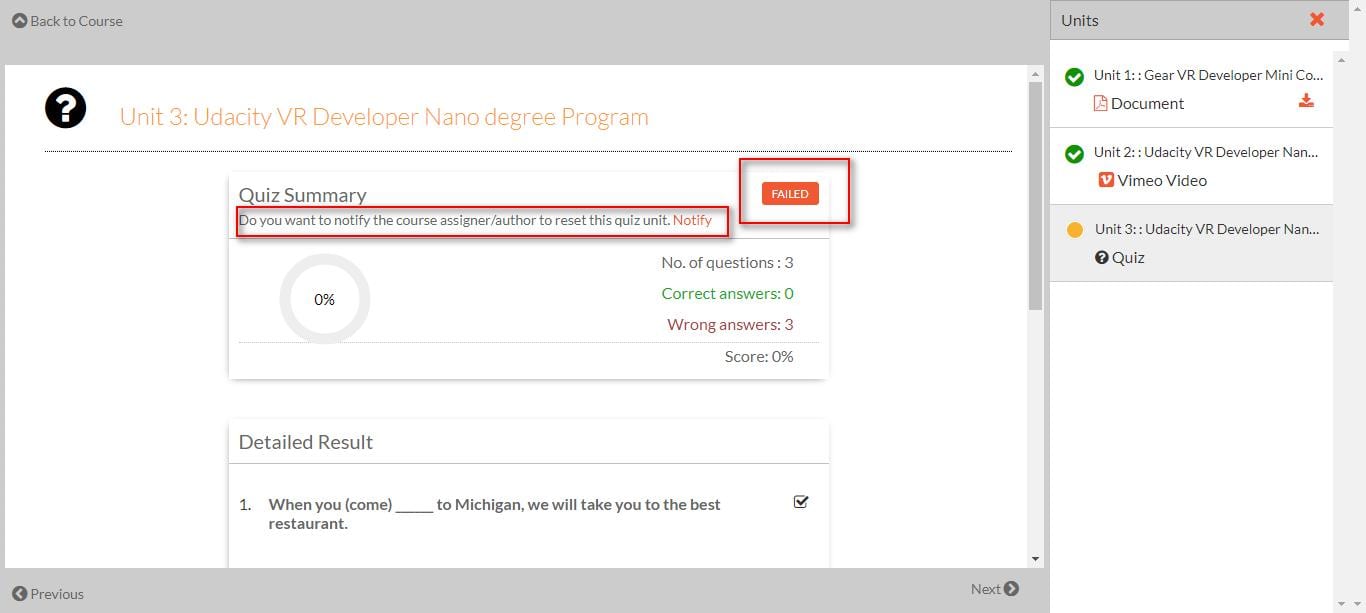 The Assigner/ Author will get both an in-app notification and an e-mail notification which redirects them to the user results page from where they can reset the quiz unit that enables users to retake the quiz.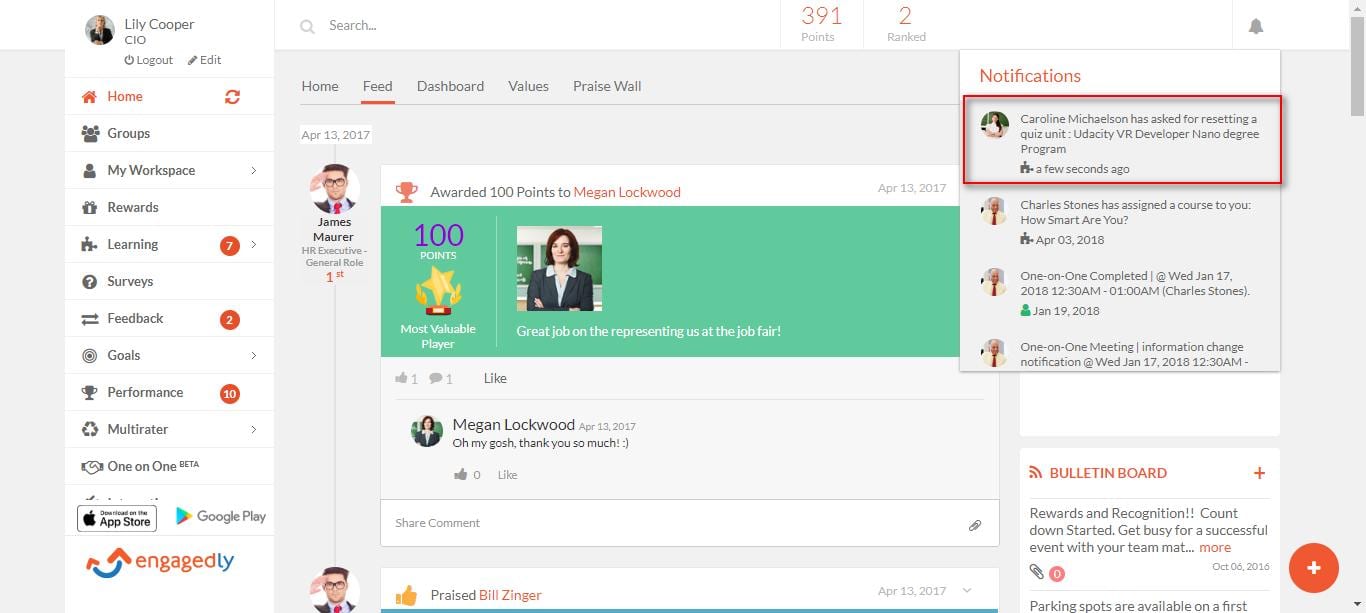 Exporting Raw Data
Now you can export raw data from both Org Dashboard and Team Dashboard of the Learning module.


It shows data like Course title, course-assigner, course-assigner e-mail, learner, learner e-mail, job title and status of the course.

Multirater
Now managers will receive a notification once all the nominees for their direct report finish their reviews. Once all their direct reports have been reviewed by all the nominees, the mangers will receive another notification. (E-mail notification)
You just have to select the following boxes through cycle settings.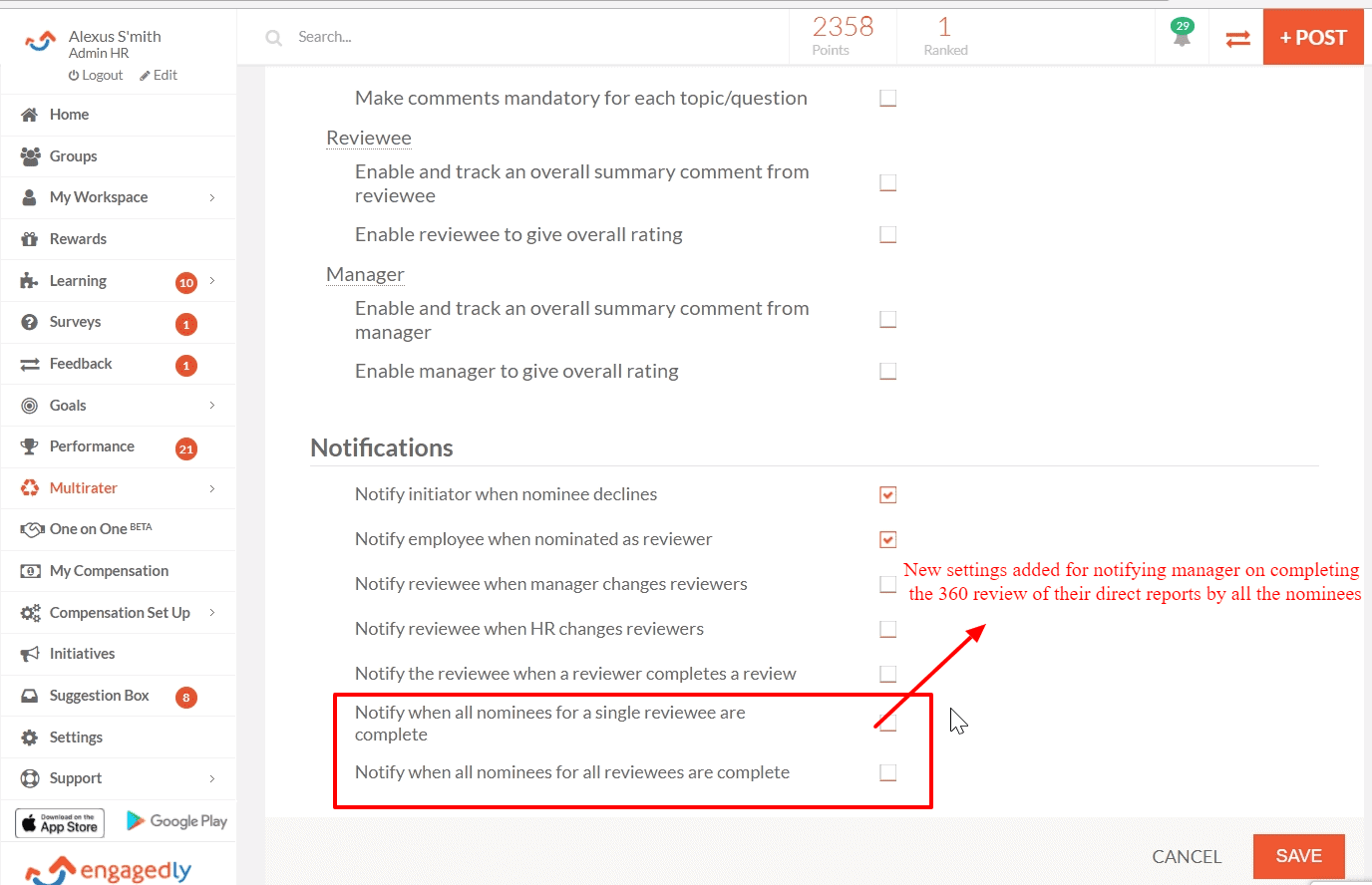 Job Competencies
Now job competencies can be re-ordered in the settings and this same order will reflect in the performance/ multirater review form, if competencies are enabled.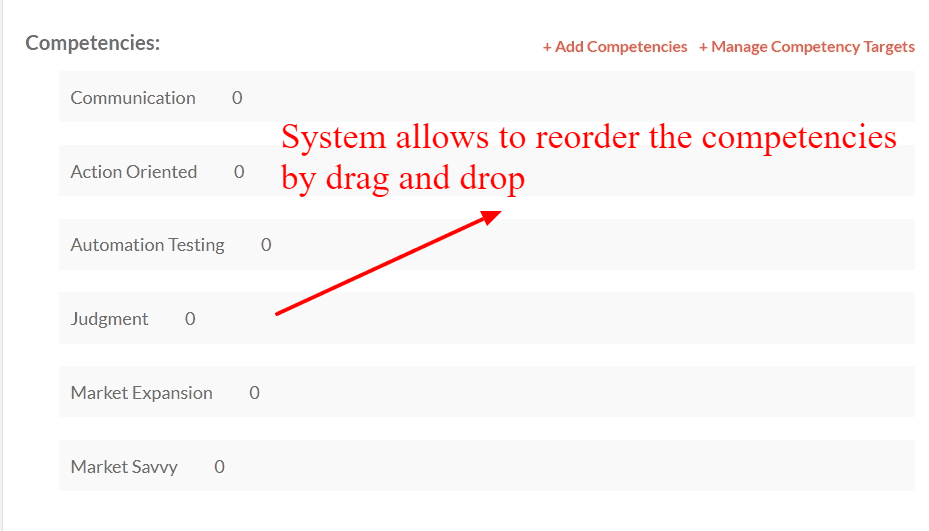 Surveys
Now, you can add points to be awarded to users after completion of a survey. You can add these points during creation of a survey.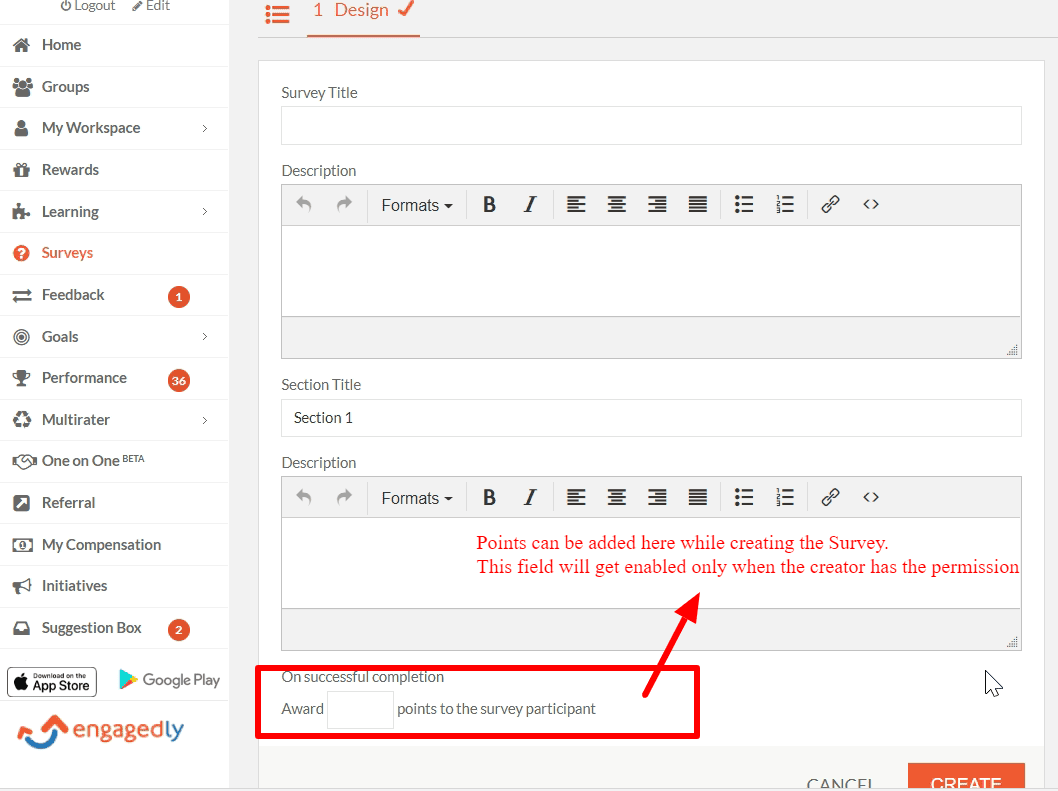 User Details Visibility (Birthday)
You can now enable a setting that lets users opt out from showing their birthday on the feed or the dashboard. This setting can be enabled from 'User preferences'.