We've made a few minor updates to the Learning, Survey and Performance modules. Here's a quick glance at what's new.
Add Co-Authors –  You now have the option to add co-authors to courses you have created. Co-authors can edit, delete, add units to courses etc. In a nutshell, they can do all that an author can do. This feature is especially handy if you want to collaborate with other users on courses.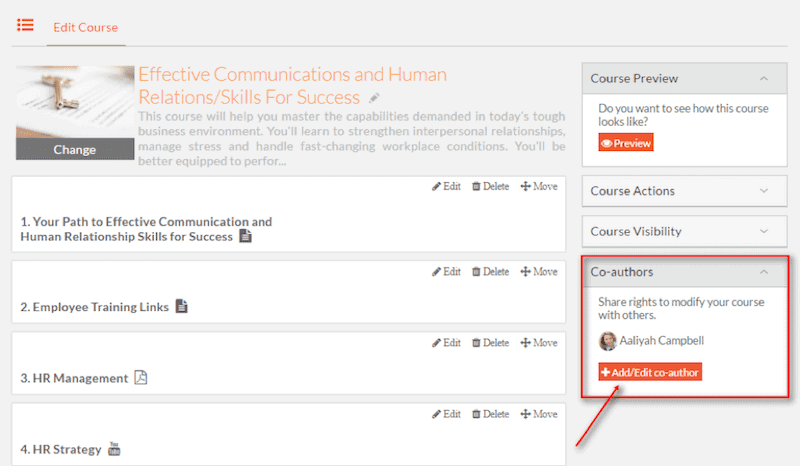 If you have been added to a course as a co-author, then you will find the course under the 'Authored by Me' tab. Clicking on the 'Co-Authored' filter will allow you to see how many courses you are co-authoring.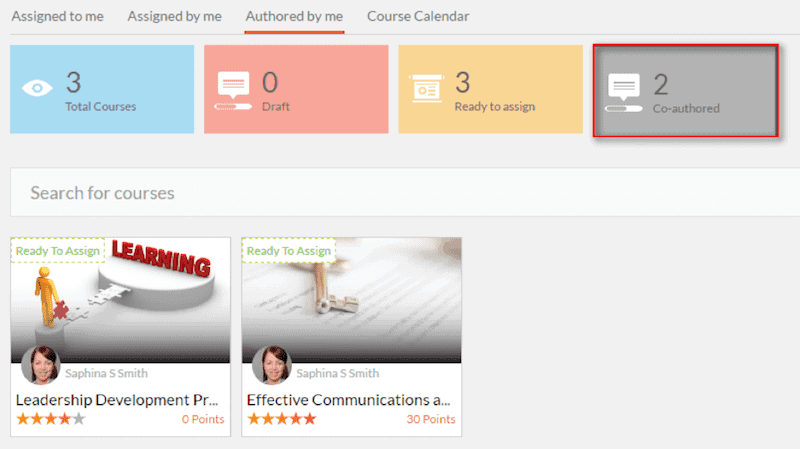 Add Multiple ILT Instructors – Earlier on, you could only choose one instructor when creating an ILT unit. You now have the option to add more than one instructor and you also have the option to add instructors who are not a part of the organization.
This should now make it easy for organizations who have Instructor Led Training sessions with one or more instructors or instructors who are not a part of the organization.
In the screenshot added below, the first two instructors belong to the organization, while the third instructor is from outside the organization. All you need to do is type the instructor's name into the box.
Enhanced Anonymity  – The anonymity feature in Surveys has now been strengthened. Before, you could make survey responses anonymous and then go back and change the anonymity. Now, assuming a survey is anonymous for a certain period of time, any survey response made during that period will stay anonymous, even after anonymity has been removed. This way, a survey respondent's anonymity remains protected.
New Tab for User Responses  – Survey responses can now be found in a new tab known as 'Responses'.  If the survey is anonymous, respondents will be shown as anonymous. On the other hand, in the Assigned Users tab, you can only see survey completion status, the Unassign button and the Notify button.

New Review Status – Earlier on, when users were in the process of writing performance reviews, the status was displayed as 'Pending' irrespective of the actual status of the review. However, now onwards, if a performance review is still in the process of being filled out, the status that will be displayed is 'In Progress'.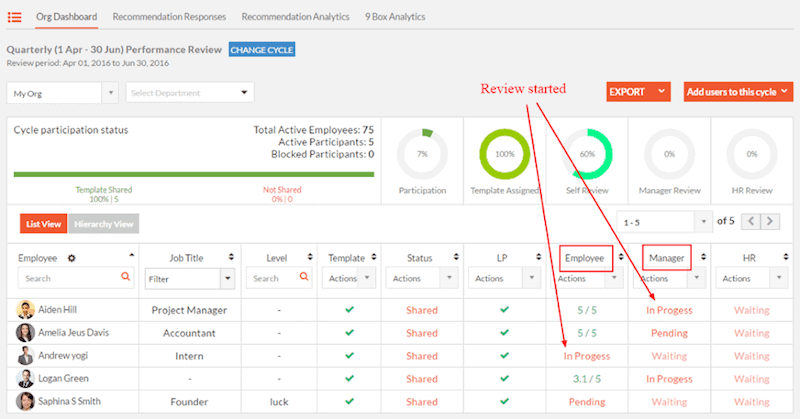 Easier Review Submission – When users are filling in performance reviews, the areas that they have not yet filled in will be highlighted. This way, users can keep track of all the areas they have filled in and the ones they are yet to fill in.