A few small enhancements have been made to the Multirater and Performance modules.
Increase Nomination Limit
The limit for nominations has now been increased to 200. Earlier on, the limit for nominations was 50. This limit was increased so as to accommodate users whose employee numbers run into hundreds and more.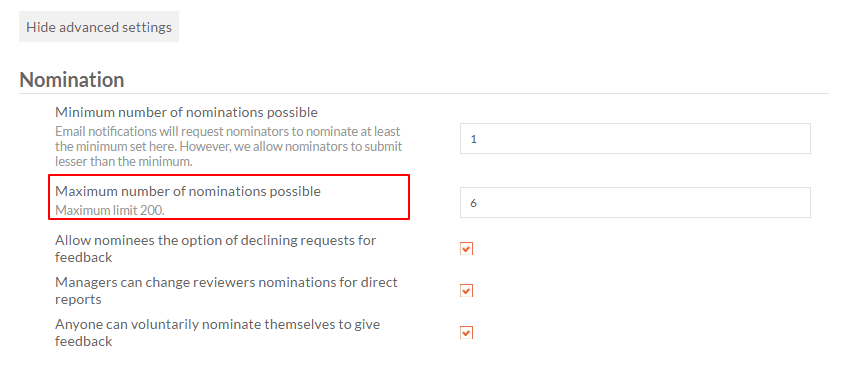 UI Change for Adding Nominations
Since the nomination limit has increased, the page for adding nominations has been redesigned. When you click on the Nomination button, you will see the Nomination page. A list of users who can be nominated will be visible on the left side. Click on a user's name and the user will be added to the nomination list. Any users who are added to the list will be found at the bottom. To remove a user from the nominated list, simply click on the 'Remove' icon which is denoted by a trash can.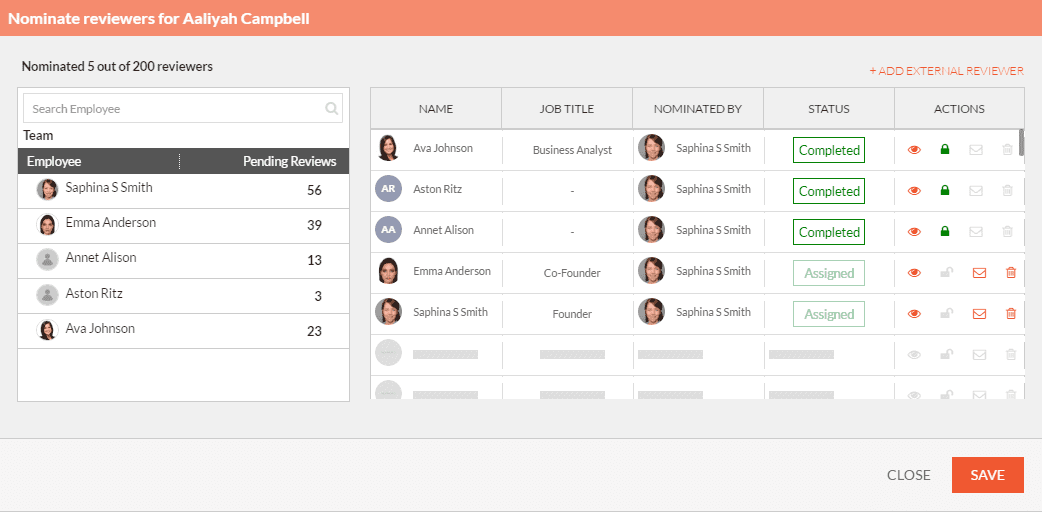 When creating a Multirater cycle, it is now possible to use Verbal Ratings in a feedback form. Verbal Ratings can be enabled through a Multirater cycle. Under Advanced Settings > Configure Rating Scale, you can select the Verbal Ratings option. Once this option has been enabled, you can customize the rating scale accordingly. Though the numbers will be visible in the cycle, when the verbal rating scale is used in the feedback form, the numbers will not be visible.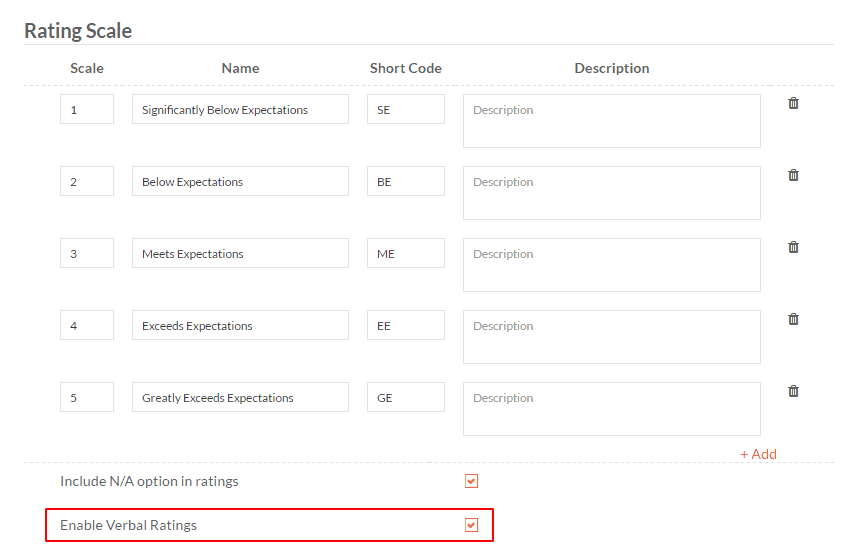 Performance – Export All Goals
It is now possible for site administrators to export goals that have been added for users in a performance review template.