We have made some enhancements to the Ongoing Check-Ins, Performance, and Learning Modules and also fixed a few minor bugs that were causing issues.
Ongoing Check-In
We have now introduced an option to edit questions in Ongoing check-ins. Check-ins can be edited from the My Team page and only the requestor/creator can edit the check-in.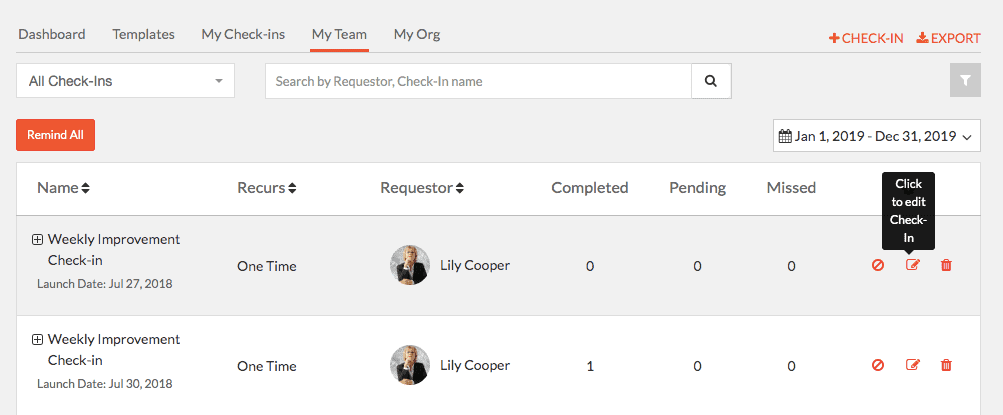 The creator can edit the check-in name, check-in type, check-in start, and end date. Additionally, the creator can also add/remove requestees and even edit question and options.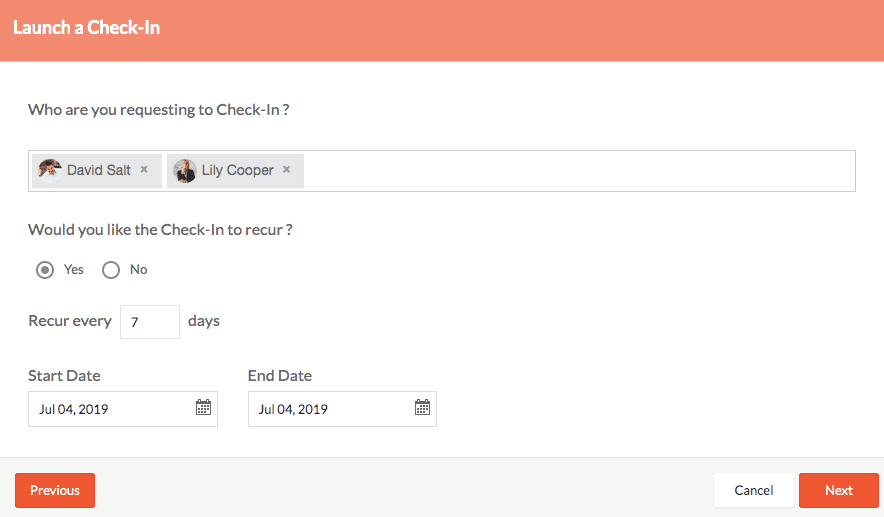 Performance
A new option has been added under process configuration in the cycle settings to enable/disable the manager to delegate the performance reviews. When this setting is selected in Cycle Settings, manager reviews can be delegated. However, site administrators and HR managers will always have permission to delegate manager reviews.

One of the export functions in the Manage Review section has been renamed. When users now export 'Review Status', the entire status of the review cycle is exported.

A few user interface changes have been to the Performance module as well. On the Manage Reviews page, the column headers have been frozen horizontal scrolling has been added to the bottom of the page.

Learning
Before, the secondary manager functionality was not available in the Learning module. Now, the secondary manager can view all of their secondary reports' course assignment details. The secondary manager can also notify and view pending courses for their secondary reports.

In the Resource Centre, it is now possible to see the Score/grade, assigned-on, and completed-on date for the Learning module.