A few updates have been made to the Performance, Ongoing Check-Ins, and Talent Card modules.
Ongoing Check-Ins
Earlier on, it was not possible to assign a check-in for yourself when you were assigning it for others. Users would first have to assign it to themselves, and then the others, or vice versa.
Now, when assigning a check-in, it is possible, to assign a check-in to yourself, when you are assigning it for others. Select the option 'Someone' and in the list of names, you can add your own name as well.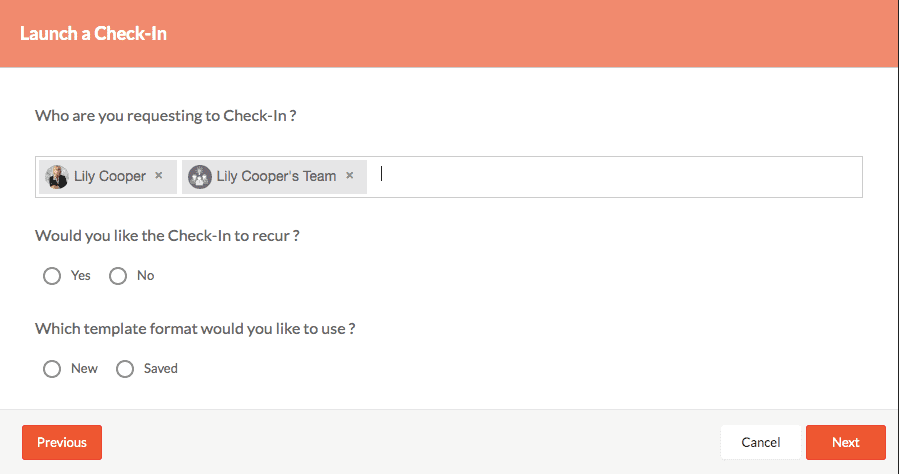 Performance
New filters have been added to Goals in the Resource Centre tab in Performance. These new filters will allow users to sort goals by Category, Cycles, and Goal Types. By default, all of the data is displayed. Users can filter the information according to the preference.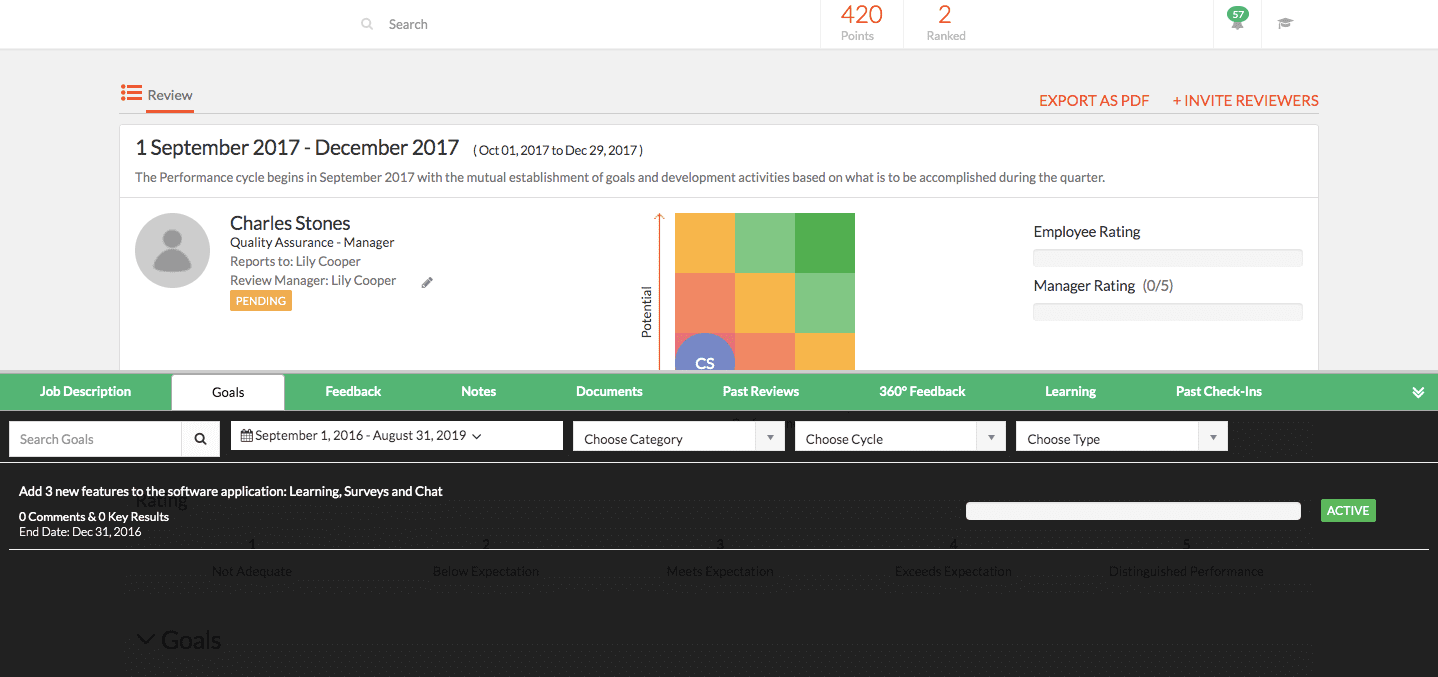 Goal
Goal categories can be mapped to goals through the Import Goal function.
Talent Card
A lot of relevant user details such as Last Promotion Date, Next Review Date, etc can now be viewed only on the profile page in Talent Card. Earlier on, these details could be viewed in the User Profile.
Review, feedback and goal cycles are now clickable in the Talent Card.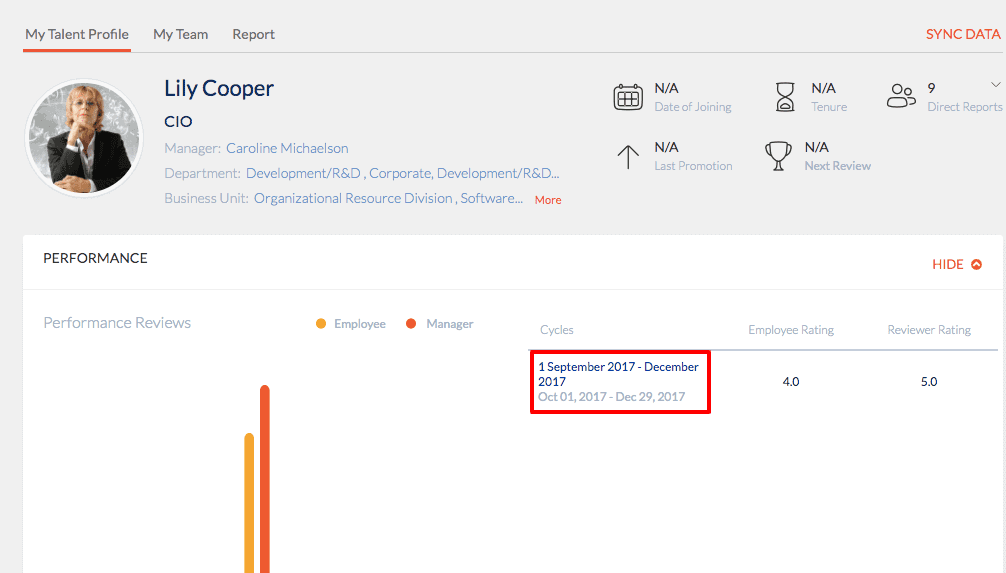 When a user clicks on the relevant Cycle Name on the My Talent Profile page, they will be directed to their self-review page.
On the other hand, for a manager, when they go to the My Team page and click on the Cycle Name in Performance, they will be redirected to the manager review or the skip-manager review.
From the Reports tab, HR managers can click on the Cycle Names and access the HR review page.