A few changes have been made to some significant features like Performance, Feedback, and learning on the Engagedly app.
Feedback
Now, the raw export data for feedback has been enhanced by adding the following new columns to it:
Employee ID
Skip Level Manager
Location and Department.
Performance
When you export the review data, you now have the option to either include the review notes in the export or not include it. All you need to do is, check or un-check the 'Include Review Notes' option.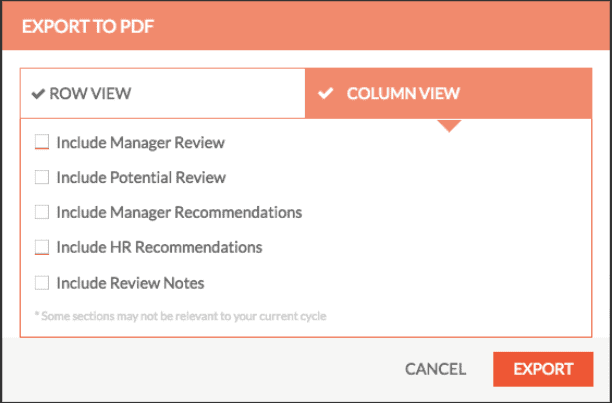 In this export, to avoid confusion between review managers and reporting managers, there are two new columns added : Manager (Review Manager) and Reviewer (Reviewing Manager).
Now, clicking 'View' on the email notification that reminds managers to complete their review, redirects you to the team dashboard with the appropriate cycle selected automatically.
Gamification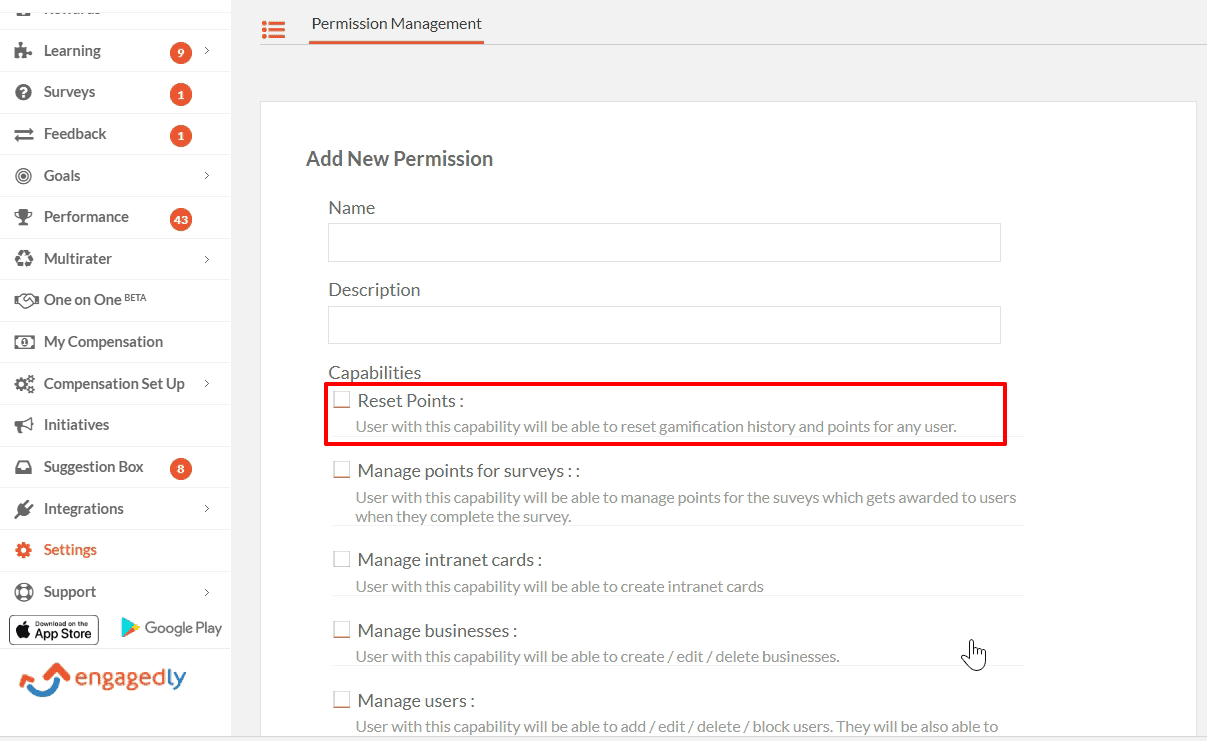 Now, as a HR/ Gamification admin, you can reset any user's score to zero. Once you reset the score, the points associated with any activity on the app will be reset to zero and all the unlocked badges will be locked once again.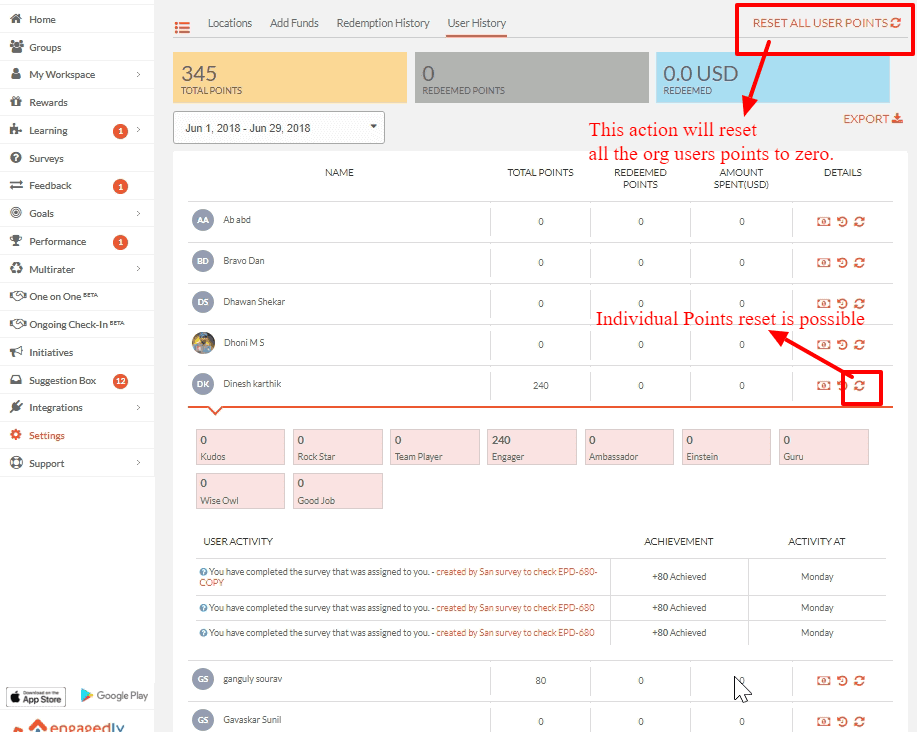 Learning
The raw data export in learning has been now enhanced by adding a new column called 'Completed On', which represents the course completion date for users.
Now, every course in Engagedly has a unique auto-generated course code. This code helps you assign multiple courses in one go through bulk export.