Certain changes have been made to the Performance, Goals, Multirater, Learning and Survey modules.
Performance:
Manage Reviewers:
The visibility of comments from an additional reviewer is now restricted to another Additional Reviewer. The manager and the HR will be able to view all additional reviewers' comments while the employee will be able to view additional reviewers' comments based on the visibility option bestowed upon in the cycle settings.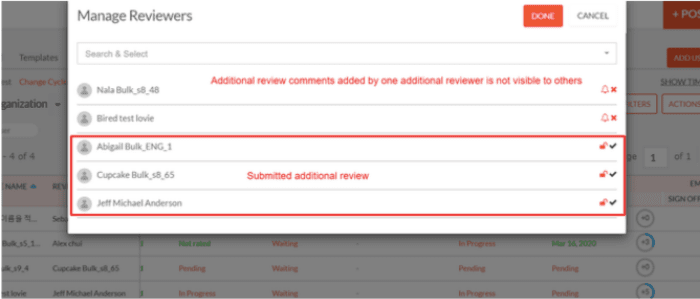 Cycle Settings:
The export option will be visible only if the export area is enabled in the cycle settings.
Here are the export options available in cycle settings:
Export Trainings
Export performance areas
Export nine-box analytics
Export all Development Plans
Include manager recommendation
Include HR recommendation
Include review notes
Include sign-off history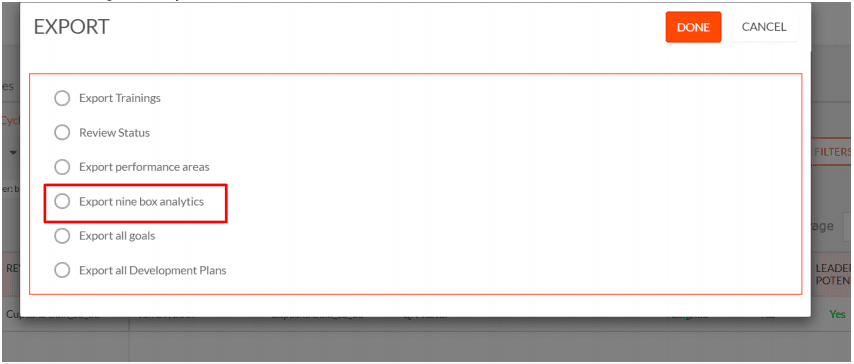 2. When the skip level manager and employee are not part of the review process, notification settings related to skip level review and employee review will not be shown under cycle settings.
Goals:
Now you can drag and drop to reorder the preset goal cycles in the goals settings page. While creating or editing a goal, the order of the preset goal cycles will remain the same as it was previously arranged using drag and drop option.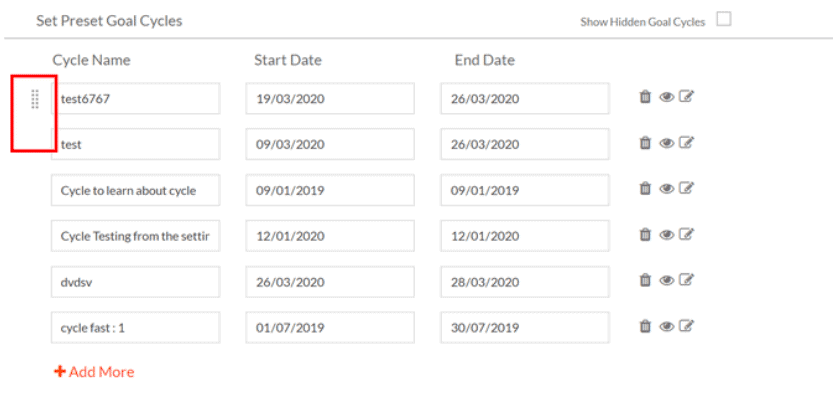 2. Now you can sort and export data from the 'People without Goals' popup under Goals Dashboard Team or Org dashboard People without goals.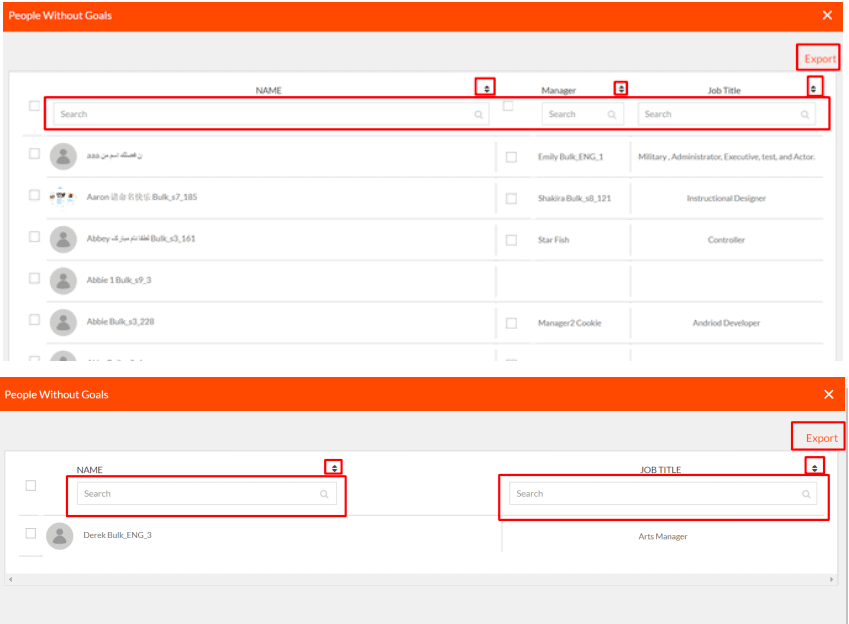 Multirater:
Earlier, the Remind Nominee functionality used to work only when Notify employee when nominated as a reviewer notification was enabled in cycle settings. If it was disabled, no Reminder emails would be sent to the reviewer. Now when clicked on Remind Nominee, reminder emails will be sent irrespective of "Notify employee when nominated as a reviewer notification" is enabled or disabled.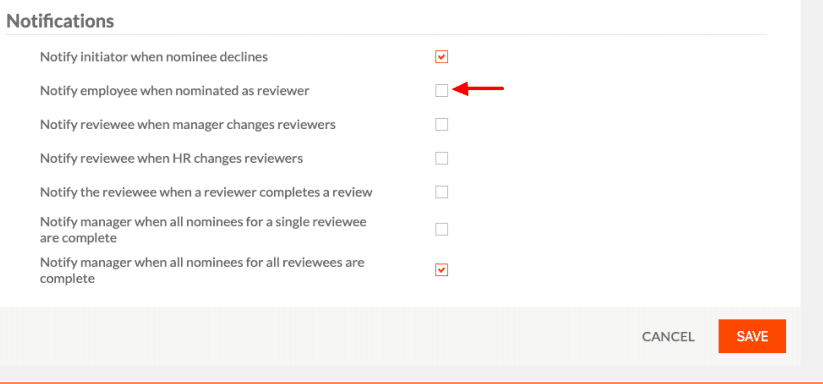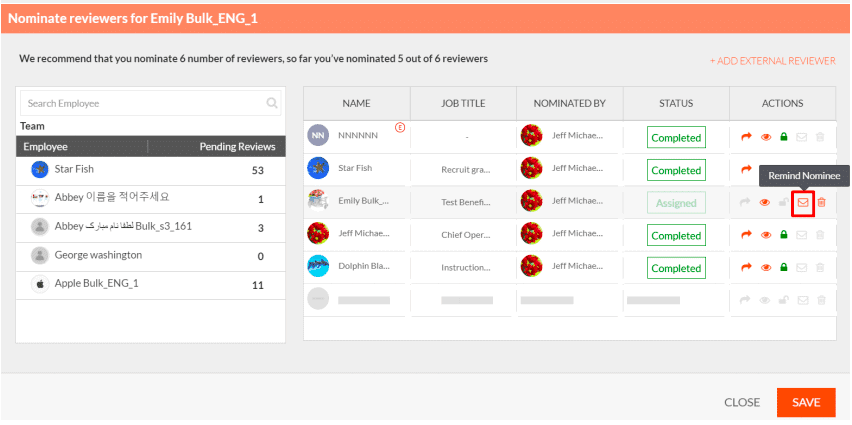 Learning:
Viewing Training Certificates as an Admin or Course Author:
Now as a Course Author or an Admin, you will be able to view the certificates uploaded by the employees from Reports and Learners tab respectively.
View option is provided for you as the author on 'Learners' tab. On clicking, the training details will pop-up with all data including certificates. Reports training details pop-up will work in the similar fashion.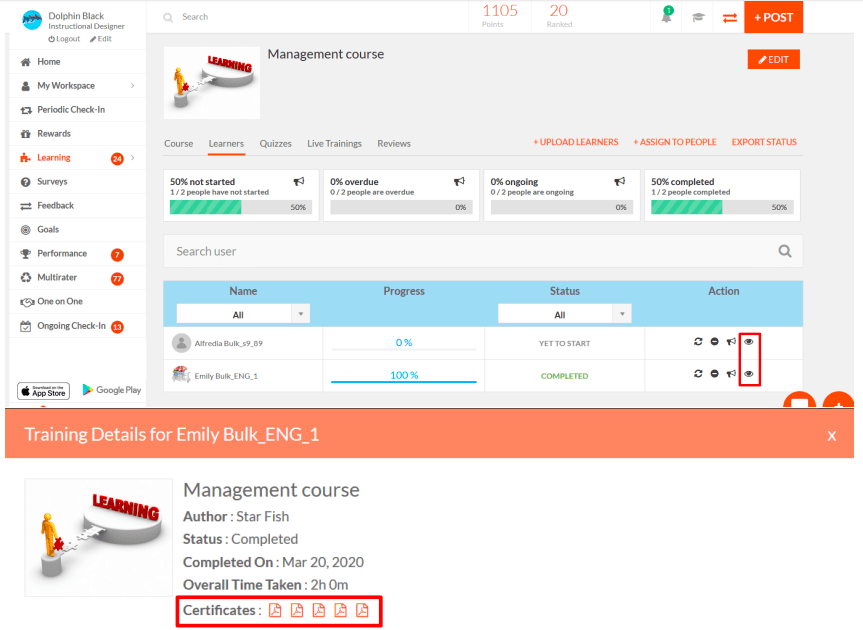 When you click on any of the row on reports, certificates would be visible on training details pop-up. On clicking, you'll be able to view and download the certificates.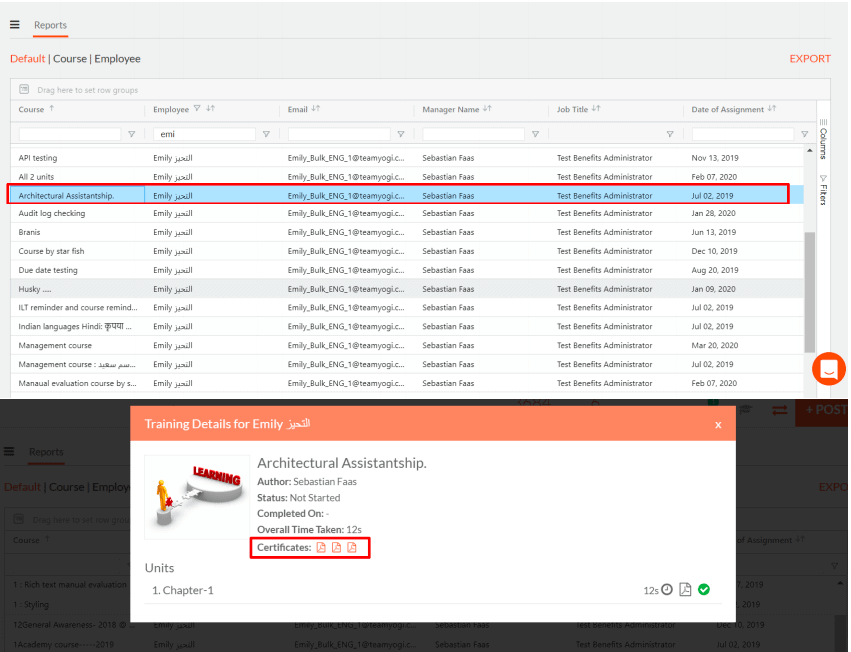 Survey:
Notification on survey completion: As a surveyor, you will now get notified as and when a survey is completed by the assignees. Just select the check-box to receive notifications. The check-box will remain unchecked as default.

2. An anonymous email and in-app notification will be sent to the assigner if the survey is anonymous.