Here are some of the latest enhancements that have been made to the Performance, Learning, Groups, Goals, and Social module in Engagedly.
Performance
Quick Actions in Manage Reviews – A few review related actions are now also available as Quick Actions and can be done from the employee row itself, on the Manage Reviews page. However, this can be only done for one user at a time.

Self Review is visible before completion – Earlier on, a user's self-review would be visible under My Reviews only after they completed it. But now, as soon as the template is shared with the employee, they will be able to access it from My Reviews.
Activity Logs for Performance – Activity Logs for a review cycle can now be accessed by the site administrator from the Settings page. Activity logs essentially contain information about all the actions that are taken during a review cycle. As soon as Acitivity Logs are enabled, they will start collating cycle review information. Any actions that are taken prior to the feature being enabled will not be logged.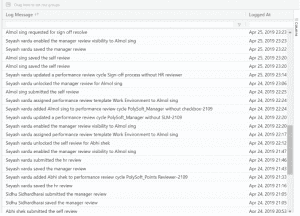 Learning
Search Box in Learners – Within courses, a search box has now been added to the Learners page. Course creators can use this to search for employee names.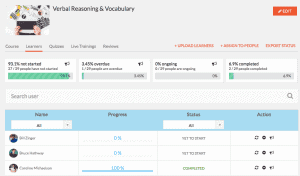 Mapping competencies to Courses – When a course is being created, competencies can be mapped to be a course, providing Competencies have already been added to the Org Library.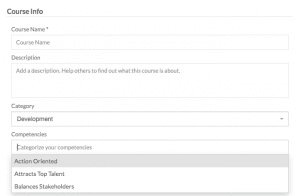 Goals
Goal progress changes automatically based on check-in progress. However, if changes are made manually, then it does not change automatically.
Groups
Smart Groups – Smart groups are now independent of social groups.
Interest Groups – If Interest Groups have been disabled by the site administrator, then they cannot be added to the user page.
Social
When a Vimeo video is shared as an update post, it will now display correctly and play as well. Earlier on, Vimeo video links could not be shared as they did not play.