A few changes have been made to some significant features like Performance and Goals on the Engagedly app.
Performance
Skip Level Reviews Dashboard
Now you can see the list of skip level manager reviews for your team in a dashboard by selecting 'Skip level reviews' from the dropdown on 'Team Dashboard'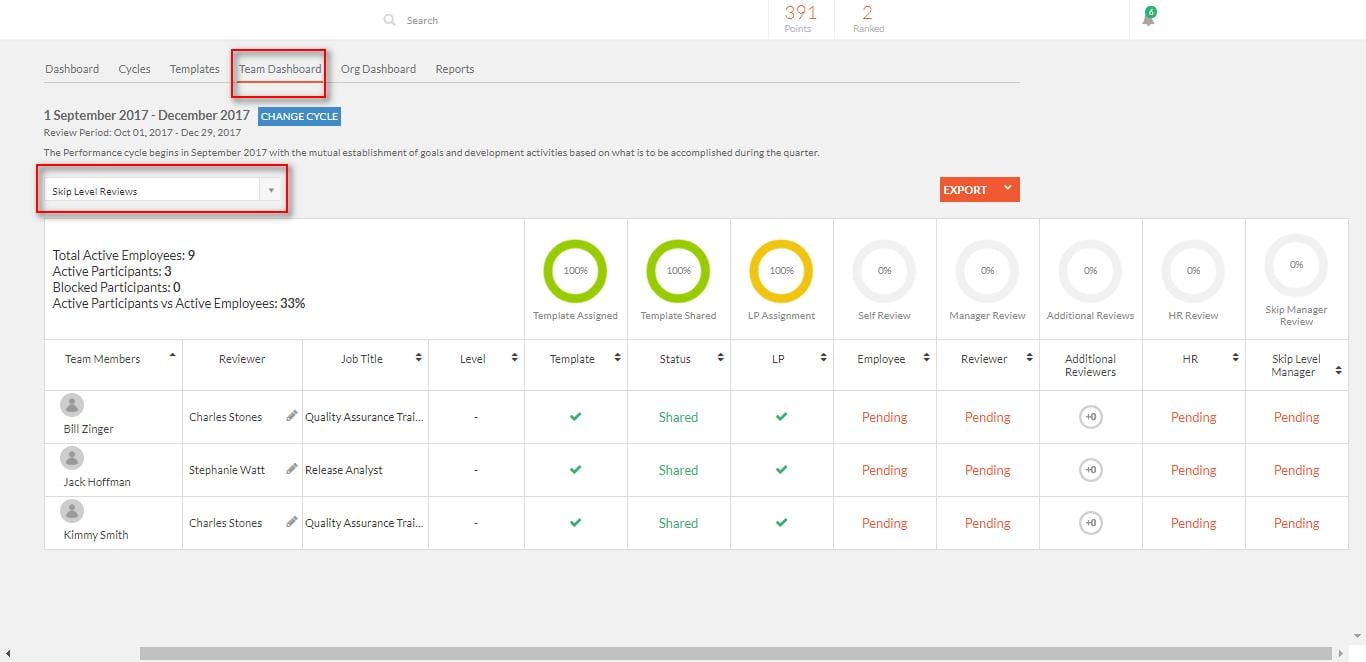 Unlocking Skip Level Manager Review
Also, HR managers can 'Unlock' skip level manager review for users through 'Actions' under  'Skip Level Manager' column on 'Org Dashboard'.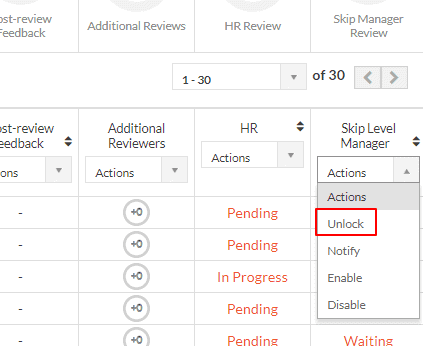 Notifications
Now, you can also notify the additional reviewers who haven't completed their reviews by selecting 'Notify' under actions for additional reviewers. HR can also notify additional reviewers individually through 'Manage Reviewers'.

Administration
Now you can choose to notify the department of an user about their upcoming birthdays or anniversaries through 'Organizational settings'.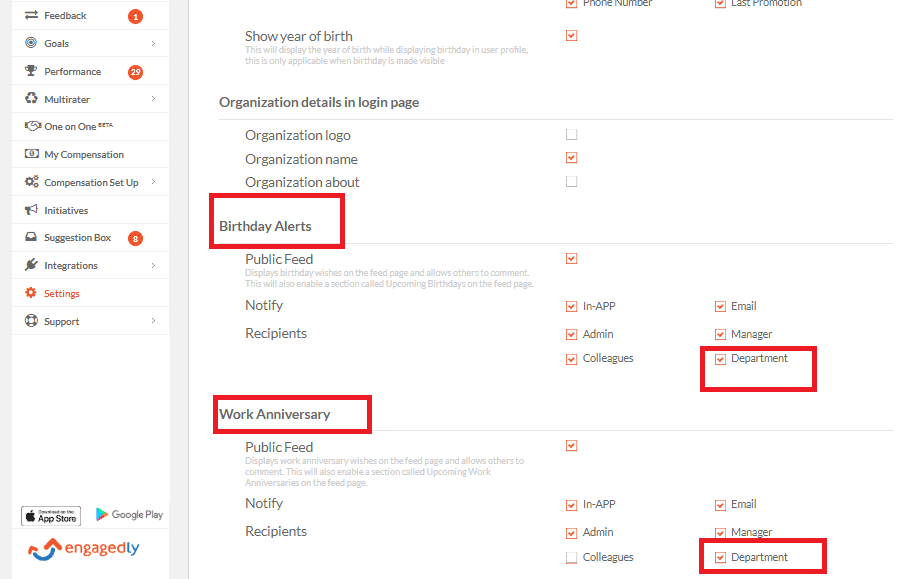 Also, when importing users a secondary manager can be mapped to the employee now by just using their employee ID.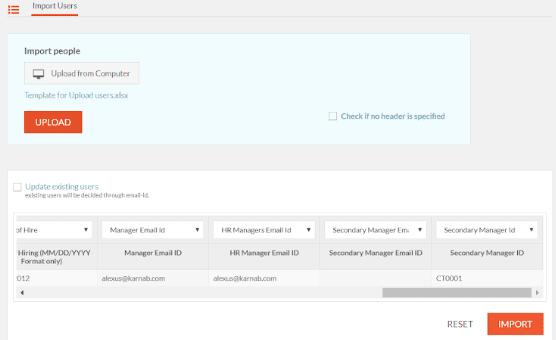 Goals
Now, you can align departmental goals to business unit goals too. Go to the departmental goal and select align and select the business goal you want to align it with.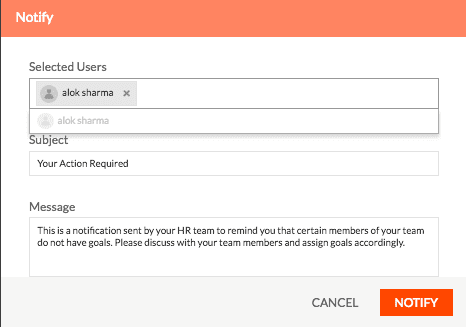 HR managers can notify the managers of their direct reports who do not have any goals. They can do this through 'Org Dashboard'