A few changes have been made to some significant features like Social, Performance, Multirater, Learning, Goals and Surveys on the Engagedly app.
Social
Sharing Social Posts With Departments
Now, users can share their social posts with a complete specific department. Previously, they were only allowed to share it with individual users and groups. All they have to do is select the department under the 'Notify People' section.
There are two different icons that represent a group and a department. Here's how to differentiate between a group and a department.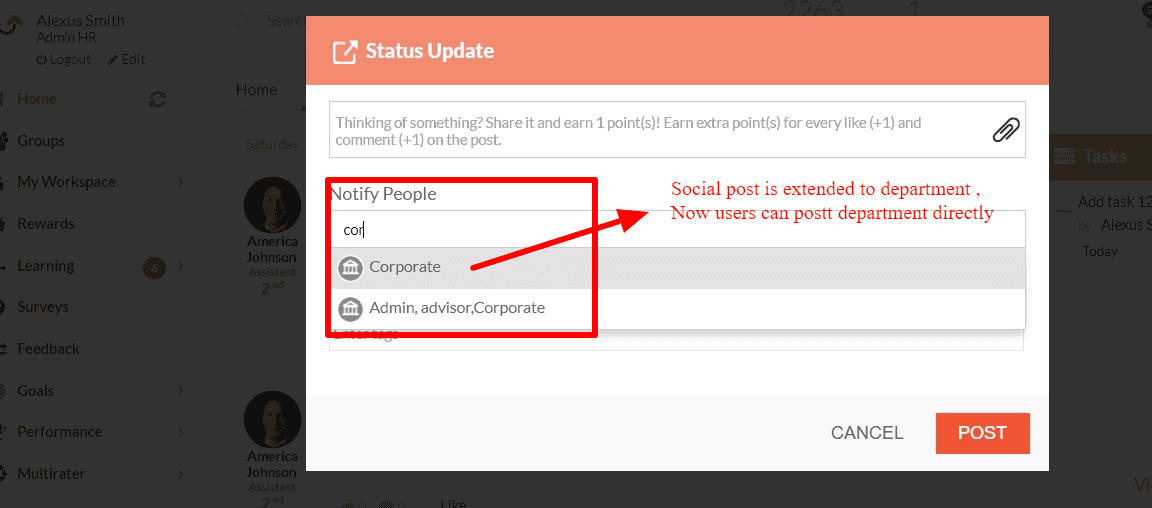 Adding Social Media Handles To Engagedly Profile
You can now add your social media handles(Twitter and LinkedIn) to your Engagedly profile. All you have to do is go to your profile and select 'Edit'. On this page, you can edit all your details. There are two sections where you can add your Twitter and LinkedIn profile URLs to your profile.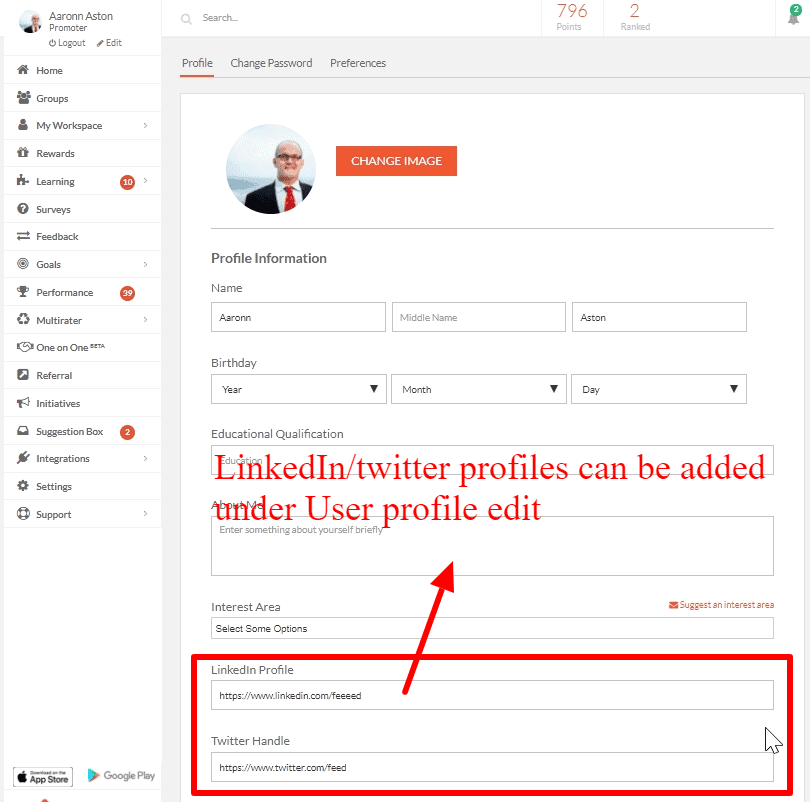 Once you save the changes, you will be able to access your social media profiles from your Engageldy user profile.

Secondary Manager Listing On User Profile Page
Now you can also see your HR managers and Secondary managers (If any) on your user profile page.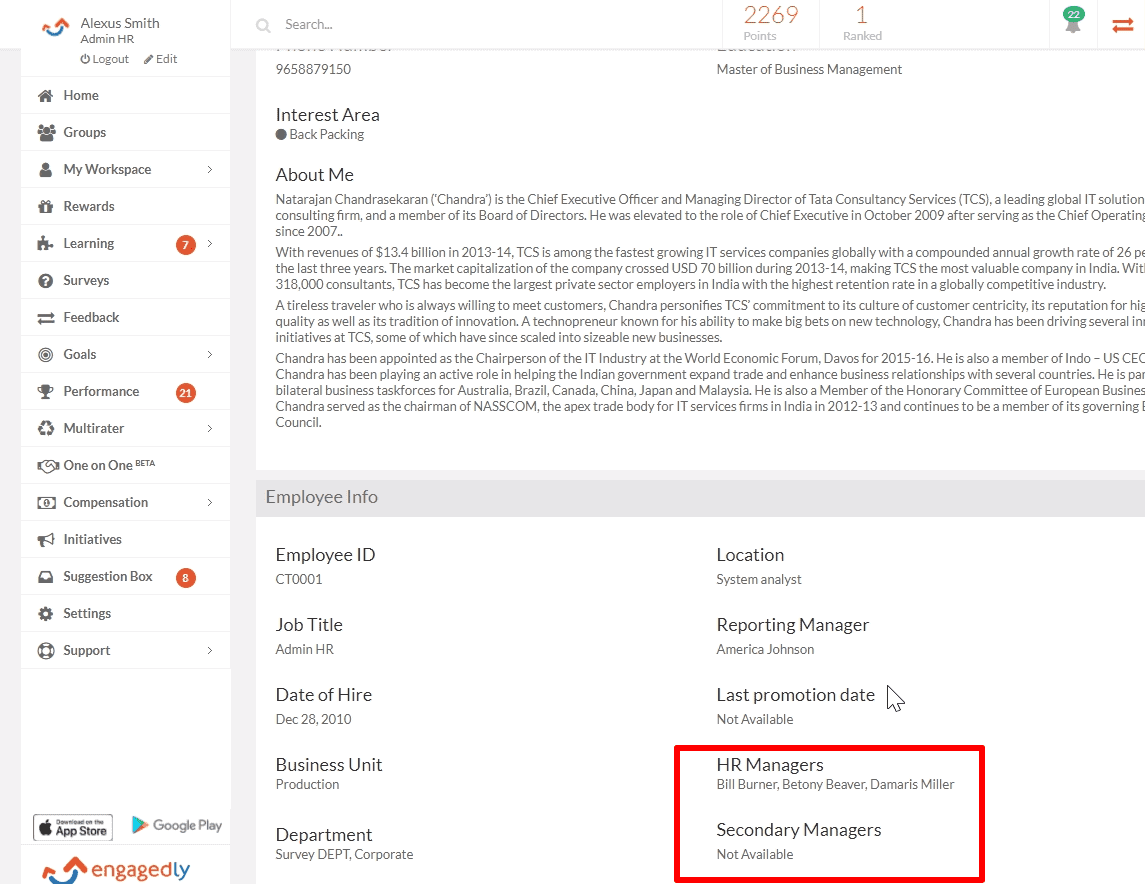 Multirater
Job Competencies And Targets For Them
Now you can make job competencies available during a review you can manage settings for these competencies using these two options. Go to 'Settings' and Select 'Settings' under 'Organization'.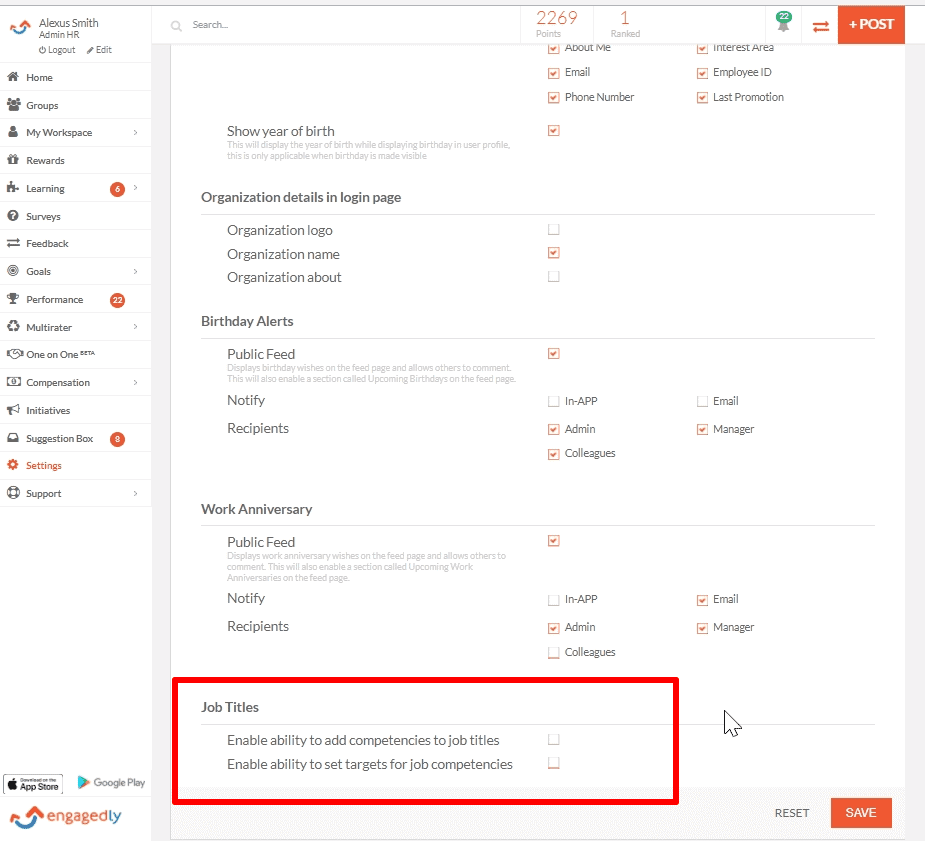 Selecting 'Enable ability to add competencies to job titles' under 'Job Titles' will allow you to add competencies for job titles. Selecting 'Enable ability to set targets for job competencies' will allow you to set targets for every competency that will be visible during review.
Note: If no target is set, the default target value is the highest rating from cycle setting.
Learning
Course Review
Now, course creators can choose to enable or disable comments and ratings on the course they create. When you create a new course, selecting 'Enable Course Review'  will enable comments and ratings on the course. You can also choose to have either comments or rating on a course by selecting what you want to enable.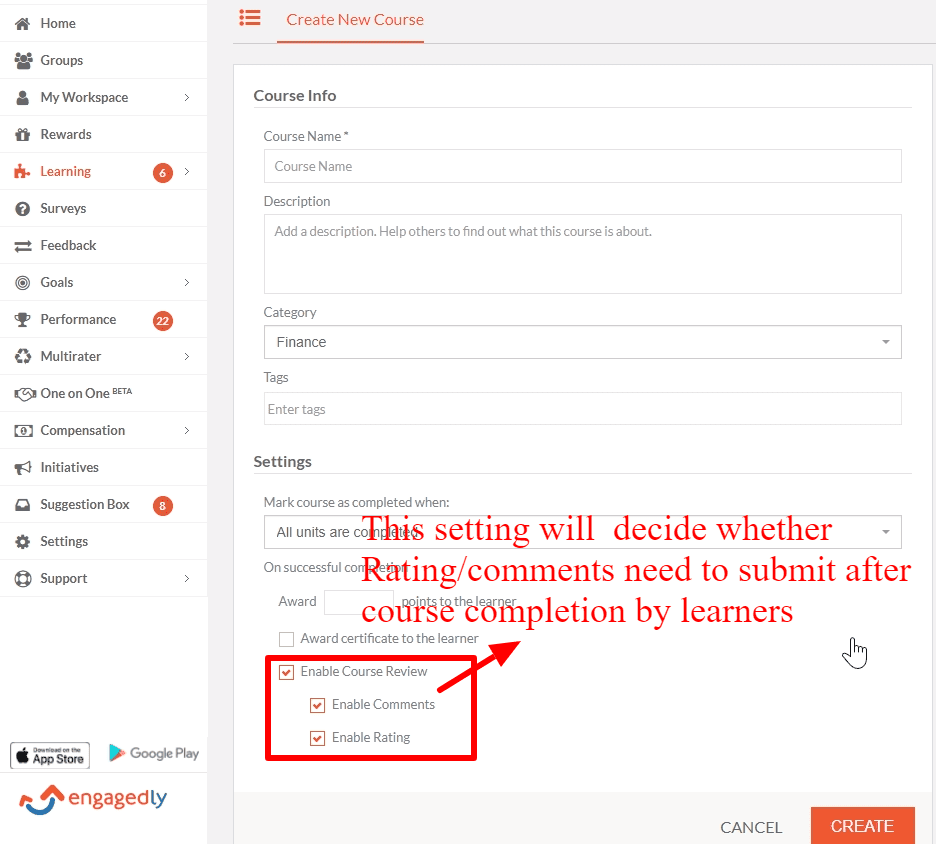 Notification To Evaluate Course
Previously, when users completed the courses assigned to them, the users who had to manually evaluate these completed courses would not receive any notification.
Now, they receive a notification that the course is completed by the user they assigned it to and is ready for evaluation.
Surveys
Now you can also assign surveys to a specific department. All you have to do is select the department that you want to assign the survey to.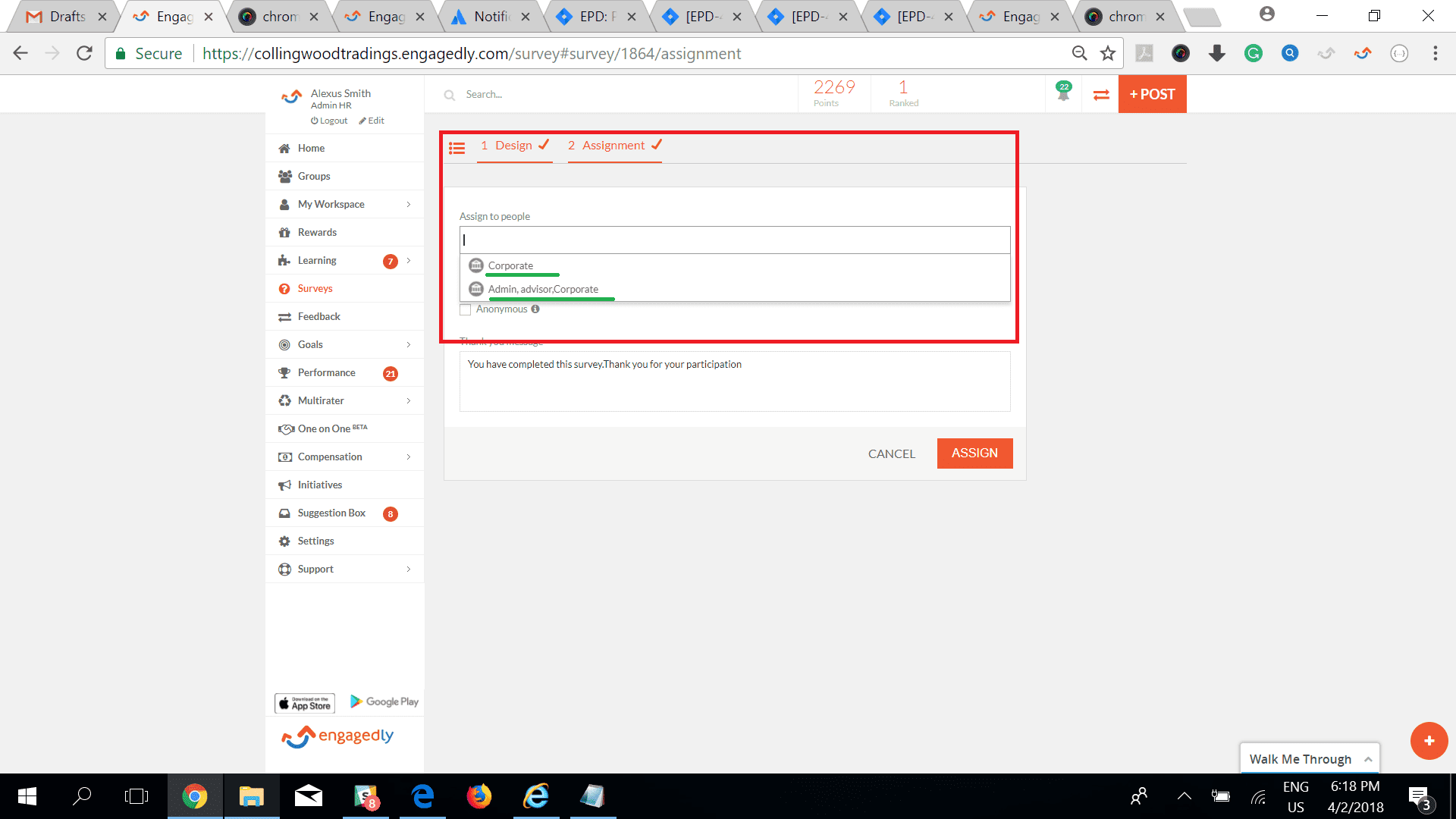 Rewards
Now you can download reward history for a user by selecting 'Export' on the 'User History' page of 'Rewards' in 'Settings'.