Here are some of the updates which we have made to the Private Notes module in the Tangerine release.
Access Private Notes
When Private notes is enabled for the organization, it can be accessed by you from the side bar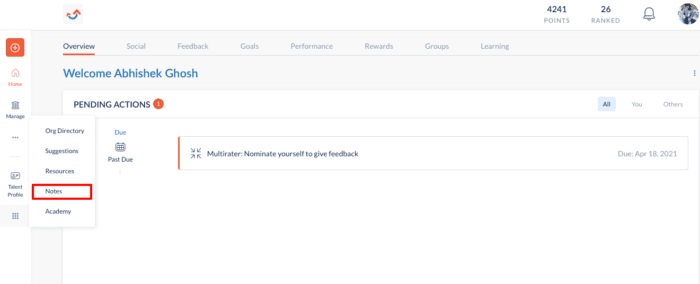 Clicking on notes will navigate you to the Notes Page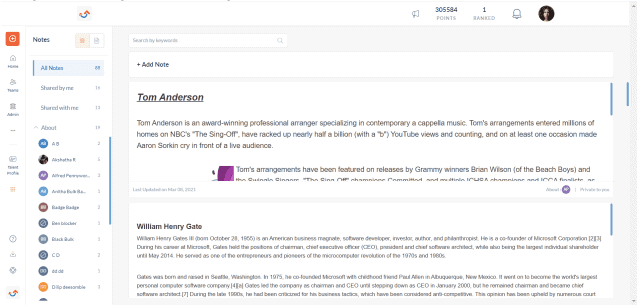 Creation Of Notes
You can create notes in three ways: +, Stack View page and the Detailed View page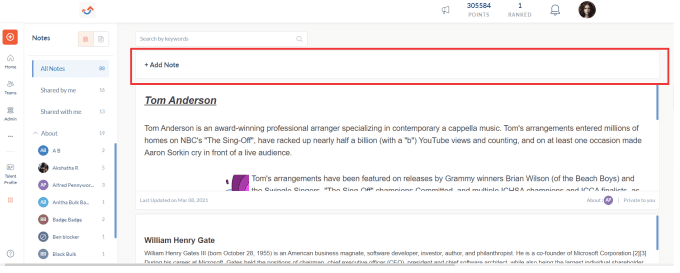 Creation from Detailed View

Once you click Add note, the Create Note pop up will open up. You just need to type the content and click anywhere on the screen for the  Note to be saved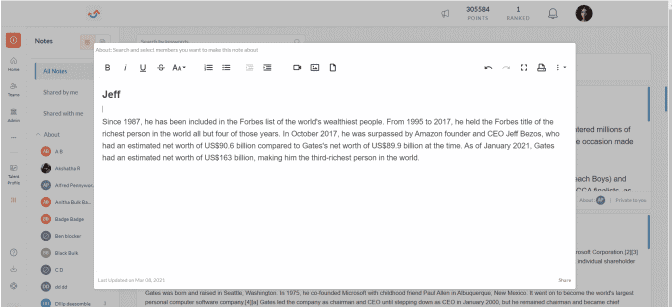 You can create notes about self or others and also share them with others

You can see the "About" users and the "Shared" with users in the form of avatar heads at the bottom right corner of the note

Editor Options
The editor options are displayed at the top of the create note pop up.

You can apply font, size and alignment on the text in the Note
You can add images, videos, and documents to the note
Stack View
Under Stack view of notes, you will be able to view
All Notes – All notes shared by and shared with you
Shared by me – All the notes shared by you
Shared with me – All the noted shared with you
About – Sorted list of notes based on the "About" user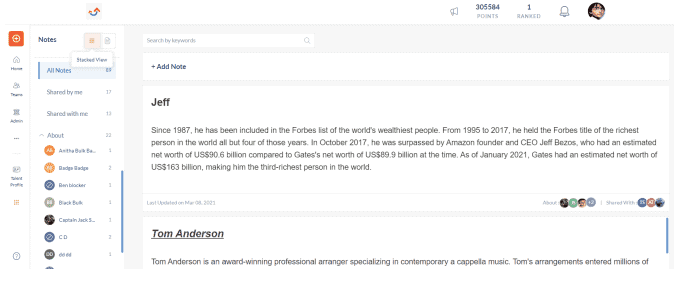 Detailed View
Detailed view is also similar to the Stack view listing of Notes. However it has an additional column which acts as a second level of display of the notes and you can also see the created on date.

Full Screen View 
Creator of the note can view the note in full screen view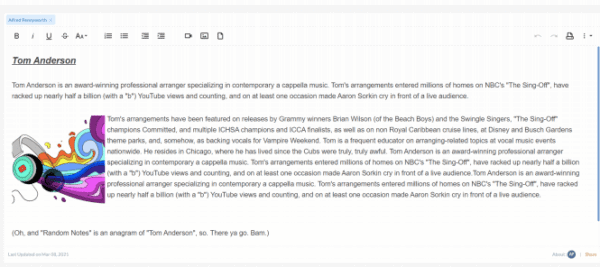 Export Note
If you are the creator of the note  you will have the option to export the note in the overflow menu

The exported file will be saved in the pdf format

Print Note
If you are the creator of the note then you will also have the option to print the note