As a manager, it is hard to give a negative performance, particularly when your organizational work culture is positive and you still have to give the review because it is important for the team and the company's growth.
So here's a list of simple do's and don'ts of giving negative performance reviews that can make your life easier.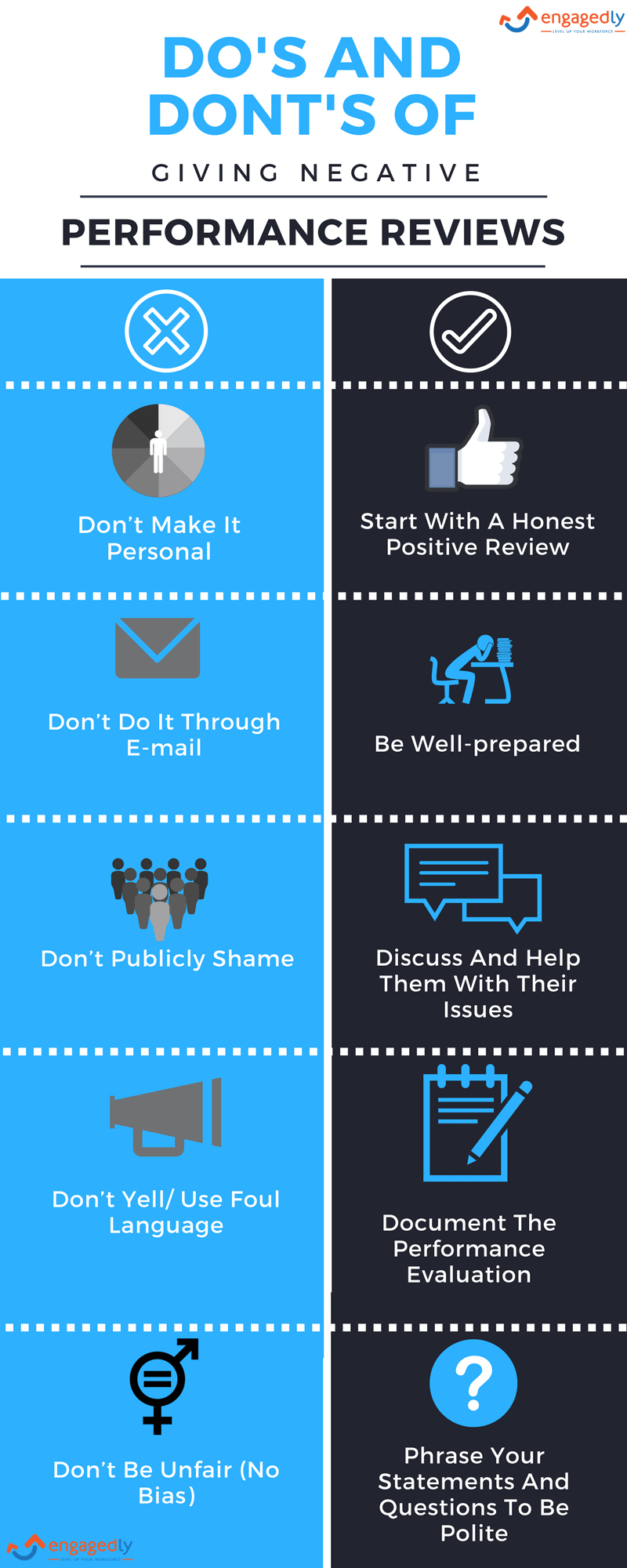 Also read: What Is Rater Bias And How Does It Affect Performance Reviews?
---
If you want to know more about giving negative performance reviews and about how to respond after receiving a negative performance review, here's our best pick for you!
November 21, 2022
While giving negative feedback can be really hard for managers, it isn't any easier…
November 9, 2022
On paper, it is easy to see why rating-based performance reviews are popular. They…