And last but not the least, here are final 25 industry experts who make up the list, Top 100 HR Influencers of 2017.

76. Coretha Rushing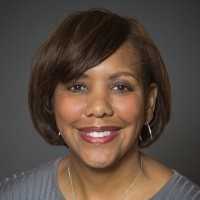 Coretha Rushing is the CHRO and Senior VP at Equifax, a leading information solutions company. She leads human resource efforts globally for the organization, overseeing talent management, rewards and compensation, and various other HR divisions. She is also a trustee of the Equifax Foundation.
Prior to her work at Equifax, Rushing served in various HR roles at Coca-Cola and Pizza Hut. In addition, she has been certified by the Society for Human Resource Management (SHRM) as a Senior Professional in HR and now serves as a Chair on their Board of Directors.
 77. Tim Sackett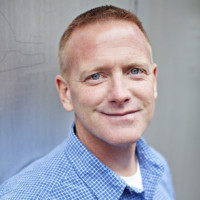 Tim Sackett has a lot of experience in human resources, with a specific focus on recruiting and selection. He is currently the President of HRU Technical Resources, an engineering and IT staffing firm.
Sackett is also a board member of the Association of Talent Acquisition. They serve to represent talent acquisition experts around the country and create a network where professionals can learn from one another. Furthermore, Sackett is a chief storyteller and blogger for the blog www.fistfuloftalent.com.

78. Greg Savage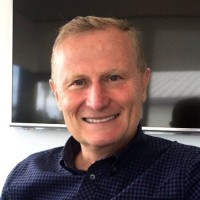 Greg Savage is a successful businessmen, global recruitment specialist, and speaker from Australia. He was named the Most Influential Recruiter in Australia in the Past 60 Years by an Australian recruitment industry leader and the Most Influential Australian Business Person on Twitter.
He has built four successful businesses in Recruitment Solutions, Firebrand Talent Search, Eloquent Staffing and People2People but currently focuses his time as the Principal of The Savage Truth. As an advisor, Savage is helping to staff and consult businesses around the world on how to be successful and profitable.
79. Ann Schulte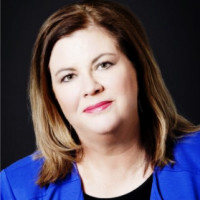 Ann Schulte is influential in human resources for her work in learning and development. For the past 5 years, she has worked as the Global Learning and Leadership Development Leader at Procter & Gamble.
With a focus on speed and quality, she works on employee and executive development. In her trainings, she follows P&G's development goals of being transparent, focused and cohesive. Prior to joining P&G, Schulte was the CLO at Mastercard, focusing on talent development.
80. Ellyn Shook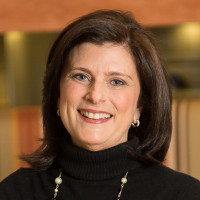 Ellyn Shook is a very involved member of the HR community.  She is the Chief Leadership and Human Resource Officer at Accenture, a global management consulting company.  Her team is working to bring leadership and talent policies into the digital age in order to secure skilled talent for the future of Accenture.
She is also a huge advocate of the diversity and inclusion programs at Accenture. Moreover, she also serves on the Board of Trustees at Harvey Mudd College, is on the Women's Leadership Board of the Women and Public Policy program at Harvard's Kennedy School, and is on the HR50 division of World50.
Evan Sinar is the Chief Scientist and Vice President of the Center for Analytics and Behavioral Research at Development Dimensions International (DDI). DDI is a global human resources company which focuses on working to develop individuals into better leaders.
Sinar mainly focuses on talent management, with a lot of his research focusing on analytic analysis of talent.  He is also known for his work on the Global Leadership Forecast (GLF), a longitudinal research study surveying human resource professionals internationally.
82. Nancy Singer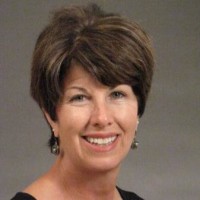 Nancy Singer is the Executive Director of Global Leadership, Learning and Development at Merck & Co.  With over 30 years of experience in the pharmaceutical industry, Singer is truly able to adapt HR concepts to fit with pharmaceutical practices.
At Merck, she was able to save the company an estimated $100mm annually by improving employee efficiency. Her action learning program has earned over $3 billion for Merck. For her original leadership programs, Singer has been recognized around the world by CLO Magazine, Bersin by Deloitte, and Brandon Hall.
83. Shally Steckerl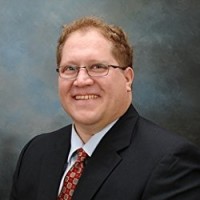 Shally Steckerl is a leader in recruitment research and marketing. He is the current President of The Sourcing Institute, an organization dedicated to improving recruitment efficiency and adaptability.
They create Sustainable Talent Advantages™ for their clients by conducting unbiased assessments of the recruitment agencies.  Furthermore, he is the founder of The Sourcing Institute Foundation which provides military veterans and disabled individuals with educational grants in order for them to become employed in the talent recruitment industry.
In addition to his work with The Sourcing Institute, Steckerl is also a professional speaker and is part of the National Speaker Association.
84. Frank Steinert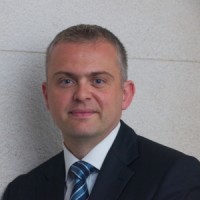 Frank Steinert is very influential for his work in transforming human resources at Penguin Random House.  He is currently their Chief Human Resource Officer and was previously their Executive Vice President as well.
In his time working in HR, Steinert instituted Penguin Random House's first consistent employee performance and development program as well as created the House Campus to boost development even further. He also served on the Bertelsmann HR committee along with many other HR executives to help set their human resource agenda.
85. Mark Stelzner
Mark Stelzner is a HR influencer working to bring more profit and success to all of his clients.  He is the founder of IA HR, a company focusing on HR transformation initiatives for public and private sector clients.
IA HR is an advisory firm striving to help clients build sustainable businesses, identify service providers, and manage projects.
Additionally, he is the founder of JobAngels.org (later known as Hiring for Hope), a movement working to providing job searchers with free career services. For his work in HR, he has been featured in the Wall Street Journal, Forbes, the New York Times, NPR, CNN, and more.
86. Bill Strickland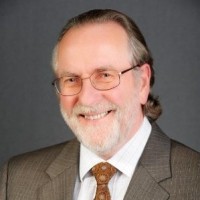 Bill Strickland's career in human resources is a very interesting and noble one.  He served in the Air Force for 26 years doing recruiting, personnel training and directing human resources research.
He channeled this experience towards his current work at HumRRO. Since 2008, Strickland has been the President and CEO of Human Resources Research Organization (HumRRO), a non-profit HR research group serving the local and federal governments.  Strickland is also very involved in the Society for Military Psychology and the American Psychological Association.

87. Doniel Sutton
Doniel Sutton is the SVP and Head of Human Resources of Paypal Inc. Excitingly, in 2016, Sutton was named one of the Top Influential Women in Corporate America by Savoy Magazine. At Paypal, she is leading the company towards "White Glove HR", a more hands on approach to HR with a focus on personally getting to know employees.
In an interview on their HR Practices with Udemy for Business, Sutton said, "In the same way we seek to understand our various customer segments, we endeavor to do the same with our employees. Understanding what they value, what motivates them, what influences how they work, enables us to respond to their needs in a more direct way". Sutton also volunteers with various groups fighting for women and minority rights. She brings this attention to Paypal as she is developing their Diversity and Inclusion program.
88. Mara Swan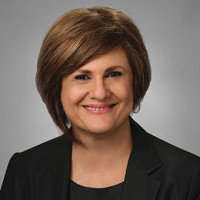 Mara Swan is very influential in human resources, and was even named the HR Executive of the Year in 2012 by Human Resource Executive Magazine. Currently she works as the Vice President of Global Strategies and Talent at the ManpowerGroup, an internationally successful human resource company.
Previously, she worked as the Chief People Officer at Coors Brewing Company. In addition, Swan serves on many committees, such as the Peer Roundtable for CHRO, the HR policy association committee, the National Academy of Human Resources, and more.

89. Jerome Ternynck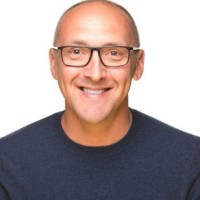 Within human resources, Jerome Ternynck focuses his energy on recruitment and technology. His goal is to make the labor market run as smoothly as possible by making talent acquisition easy.
Currently, he is the Founder and CEO of SmartRecruiters, a company looking to help other organizations hire talent with the highest potential for success. SmartRecruiters has worked with companies such as Visa, Equinox, and Skechers.
90. William Tincup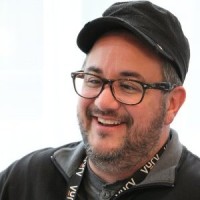 William Tincup works diligently at the intersection of technology and human. He is the president of RecruitingDaily.com, an online resource for the modern recruiting world. Tincup also serves as an advisor to many HR tech startup companies, focusing on helping companies attract users after developing their product.
As an author and speaker, he has presented at over 150 HR conferences and created over 1000 podcasts in addition to writing countless articles.  He typically focuses on user adoption and the social media predicament.
91. Penelope Trunk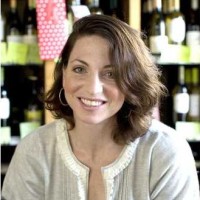 Penelope Trunk is both a businesswoman and talented author. As an entrepreneur, she has founded 4 startups. All four have focused on building communities and employment skills.  Her most recent venture is Quistic, a platform providing online courses to users to manage your career.
As an author, she currently runs a popular blog and has written books, such as Brazen Careerist: The New Rules for Success. Both focus on work life and providing career advice. You can view her blog at: http://blog.penelopetrunk.com.
92. David Ulrich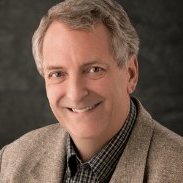 Dave Ulrich has been recognized as the #1 management guru by BusinessWeek, a top 5 coach by Forbes, and one of the leading business thinkers by Thinkers50. Today, he works primarily as an author, professor, speaker and human resource expert. As a writer, he has helped work on 30 books and written more than 200 articles focused on organizational capabilities, leadership styles, company culture, and the future of HR.
As a speaker, he presents to a large variety of audiences all over the world. He is also the founder and president of The RBL Group, a management consulting and development agency based in Utah.
Michael VanDervort has over 25 years of experience working in the HR space.  He is currently the executive director at CUE Inc. CUE Inc. is a non-profit organization that helps companies improve employee relations.
He also co-hosts the podcast DriveThru HR. In addition, he is also a volunteer leader with the Society of Human Resources Management.

94. Pat Wadors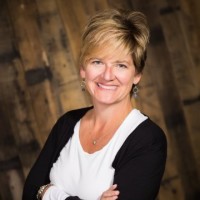 Pat Wadors is the Senior Vice President of Global Talent Organization at LinkedIn.  Her main focus is on acquiring and developing good talent to maintain the exceptional team at LinkedIn.
Wadors and her team also work on preserving the unique culture at LinkedIn to promote better employee engagement. She also spends a lot of her work time meeting with LinkedIn customers in order to learn from their challenges.
95. Jeff Waldman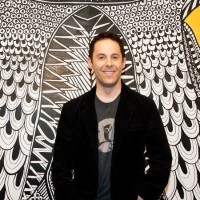 Jeff Waldman is working to bring social media and technology into human resources.  He is interested in the intersection of HR, technology, recruiting, and marketing. He currently runs an experiential learning platform for HR and recruiting professionals called SocialHRCamp.
He has hosted camps in various cities, such as San Francisco, Chicago, Boston, and Austin. Furthermore, he is a blogger for many different publications, such as TalentCulture, HR Gazette, and HR Tech. In addition, he has a lot of speaking experience, specifically on topics like branding, social human resources, leadership, and diversity.
96. Kevin Walling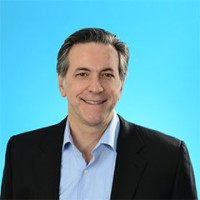 Kevin Walling is the Chief Human Resource Officer for The Hershey Company. His work focuses mainly on employee engagement, culture, and talent recruitment and development.  Before coming to work for Hershey, Walling was the CHRO of Kennametal, Inc., a technology and manufacturing company.
Furthermore, Walling also serves on the State of Pennsylvania Workforce Invest Board. Overall, he has over 25 years of HR experience and is very influential in the industry.
97. Julie Weber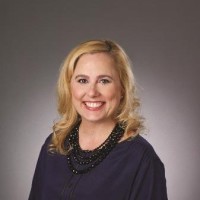 Julie Weber is the Vice President of People at Southwest Airlines. She is in charge of all tasks HR related, including talent recruitment, development and compensation. While Southwest receives nearly one job application every 2 seconds, Weber does an excellent job of running the talent recruitment process and ensuring SWA attracts the best talent possible.
Before joining Southwest in 2006, Weber was the Vice President of Human Resources at MetaSolv Software, Inc.

98. Jacqueline R. Williams-Roll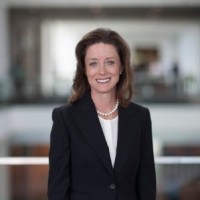 Jacqueline Williams-Roll is the Senior Vice President and Chief Human Resources Officer for General Mills. She focuses on the company's talent development and organizational strategy on a global scale.
She joined General Mills in 1995 and has served various leadership roles across the company before leading the human resources department. Williams-Roll is active in the HR community as well.  She is a member of the HR Policy Association, the Twin Cities HR Executive Council, the Center on Executive Compensation, and more.
With over 20 years of recruiting experience, Stacy Donovan Zapar has had a large influence on human resources. Interestingly, she has been the most connected woman on LinkedIn since 2008. Her expertise ranges from speaking, consulting, and recruiting, but she focuses mainly on talent. In fact, in 2015, the Society for Human Resource Management (SHRM) named her as the Trendsetter of the Year in Talent Acquisition.
Additionally, she is the founder of The Talent Agency, a talent acquisition and placement company, and of Tenfold, a recruitment strategy, training and consulting firm. In consulting, she has worked with well known clients such as TripAdvisor, Netflix, Amazon, Virgin America, Walmart, and more.

100. David Zinger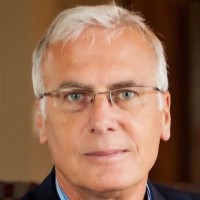 David Zinger is the CEO of David Zinger and Associates, an organization focused uniquely on improving employee engagement. He defines engagement as "good work done well with others everyday". In his focus on engaging new employees, he follows the ABCs: Achieve results, Build relationships, Cultivate well beings.
Additionally, he founded a network for employee engagement professionals which has over 7200 members. Zinger shares his knowledge of employee engagement through his speaking and writing and has written four books on the subject.
---