We have made some enhancements to the Learning and Performance module.
Course creators now have the ability to award users a certificate on the completion of a course. If you want users to receive a certificate, you can check the 'On completion, award certificate to the learner' option, which is visible to creators when they are filling in the Course Info.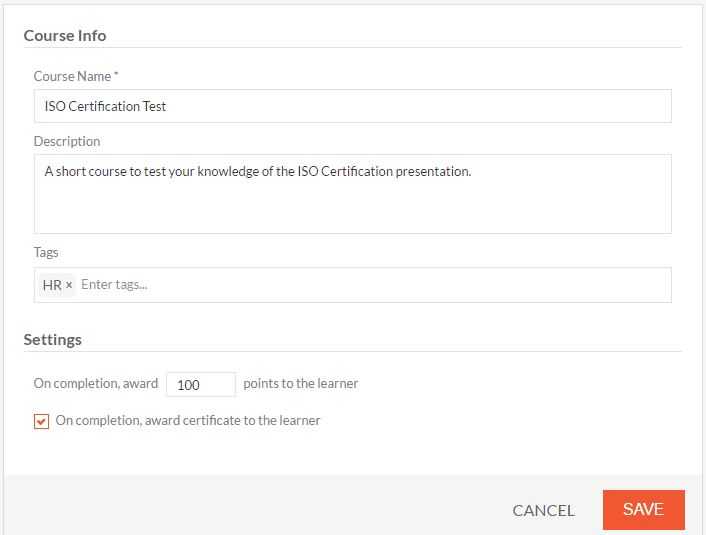 Course creators can now set a pass percentage for quizzes. When taking a quiz, if a user is unable to meet the pass percentage, they will fail the quiz and the course will be marked incomplete, as a course is only completed when a user finishes all the units.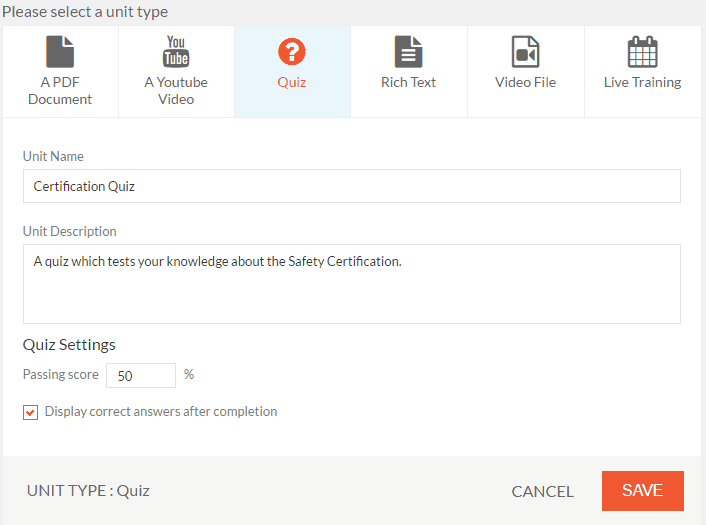 If a user has failed a quiz and is unable to complete the course, a course creator can reset their progress and allow them to retake the course. However, this reset is total. So any progress that a user has been made will be erased and the user will have to take the course from the start.

Performance
Performance Insights
Performance insights can be viewed by administrators by clicking on Performance Insights on the Org Dashboard page. On the Performance Insights page, select the cycle you want to see insights for.
A bar graph called Ratings Distribution appears, which shows how managers and employees have utilized the rating scale. Clicking on each bar in the graph will allow an administrator to see which user falls under that rating.
Administrators can only view the review form for a particular user under a rating by clicking on 'View'.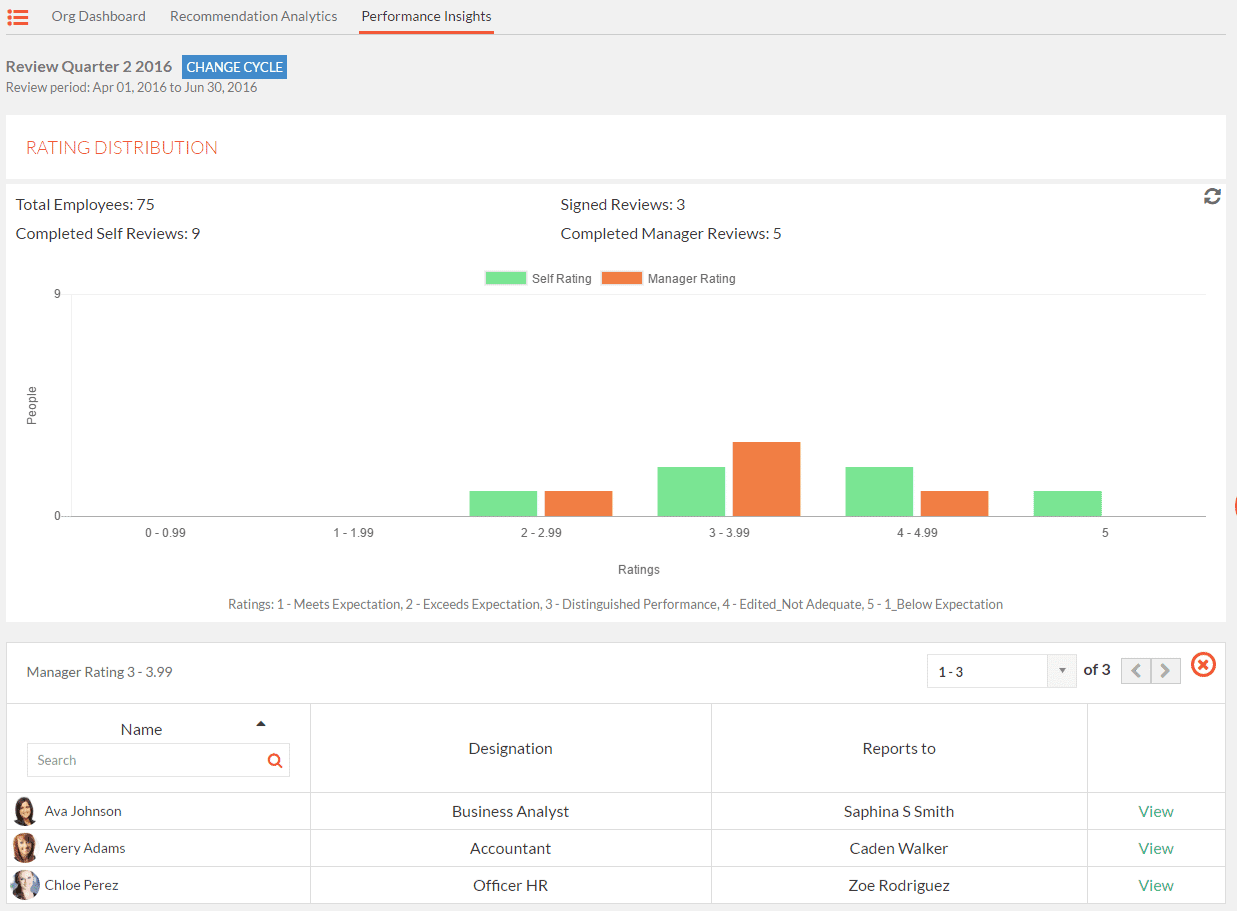 When entering/typing out a performance review, as the user scrolls down the page, the Save button also moves accordingly so that users do not have to scroll all the way down to save their progress.
We have also introduced an auto-save feature, with a time-stamp which shows the latest time the review has been saved. This prevents users from losing data in case of an untimely event like accidently closing a tab, accidently closing the browser etc.
Users can now create a duplicate copy of a cycle. When users click on the Actions drop down menu, they will see 'Copy' among the list of actions. Clicking on 'Copy' opens a new copy of the cycle, which administrators can edit accordingly and then save. This feature comes especially in handy when you want to duplicate a previous cycle.