Welcome to Engagedly. This is a short and informative user guide that is intended for first-time users. This guide is especially geared towards users. After you've logged into your Engagedly account, here's what you can do.
The first thing you need to do after you login to your Engagedly account is change your password and add relevant account details.
This can be done by clicking on the Edit action which is located under your name on the top left corner of the page.

Once you click on the Edit action, you will be redirected to the Edit Profile page. You will find three tabs here, Profile, Change Password and Preferences.
Profile – If you want to make changes to your profile, click on the Profile tab. Users can edit their educational qualifications, add interests, their phone number, write a short About Me description, and social media handles if they choose to do so. If users wish to change their name, birthday or email id, they will have to contact the site administrator.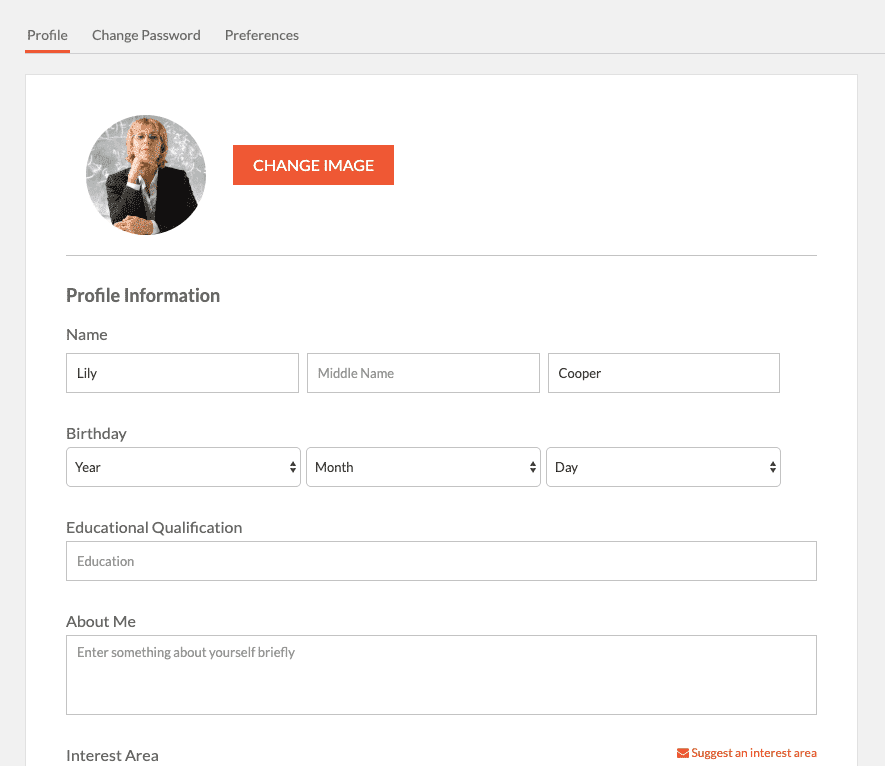 Change Password – To change your password, click on the Change Password tab.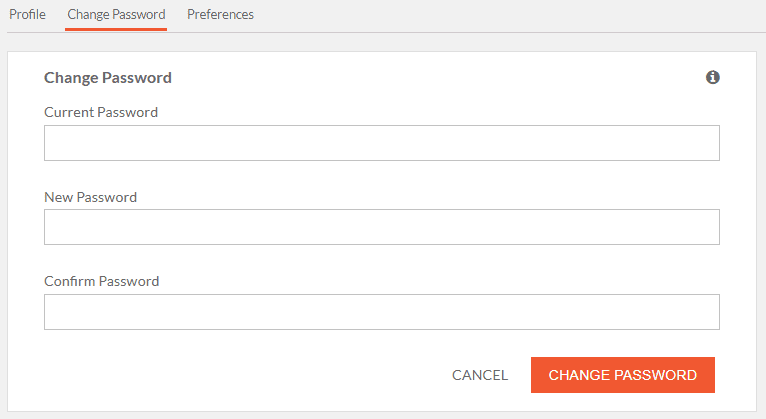 Preferences – To change your preferences (such as time zone or date format) or your notification settings, click on the Preferences tab.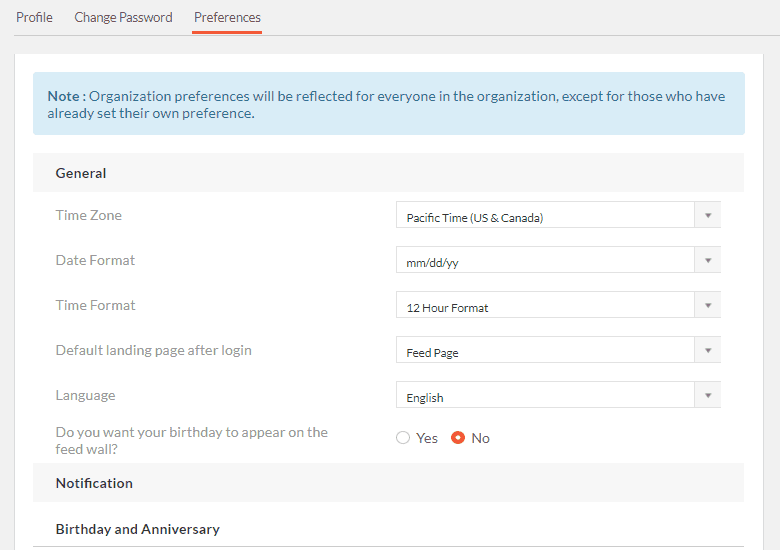 Engagedly's Social module allows you to interact with other employees in your organization through status updates, knowledge posts, idea posts etc.
Users can access the social module through the orange plus button that is found on the right hand side of the screen at the bottom. Clicking on it shows users a list of things they can do.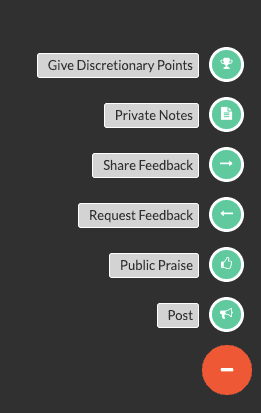 Engagedly's Groups features allows users to efficiently communicate with a select bunch of people. Alternatively, it can also bring together a group of like-minded people.
Users can post to groups and even upload documents. There are two kinds of groups in Engagedly, open and closed groups. While users can request to join open groups, you can only join a closed group if you receive a membership invite.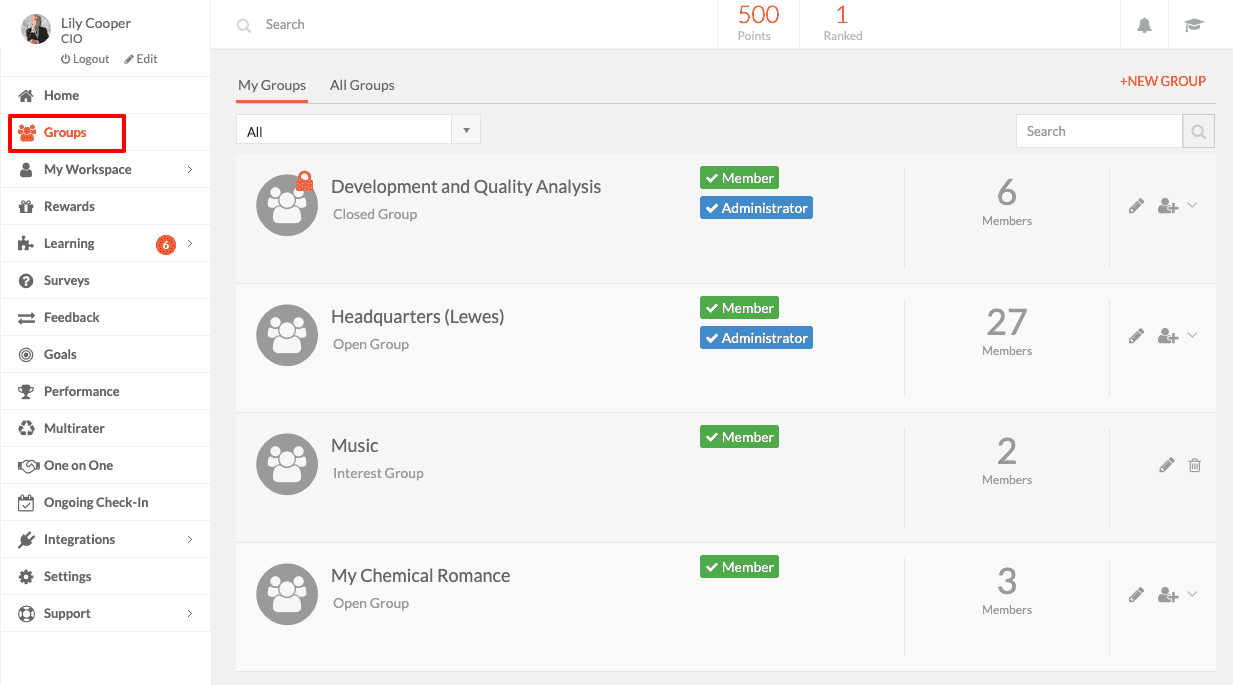 With the Engagedly Feedback module, users can give feedback to or receive feedback from anyone in an organization. Users can also request feedback from others in an organization.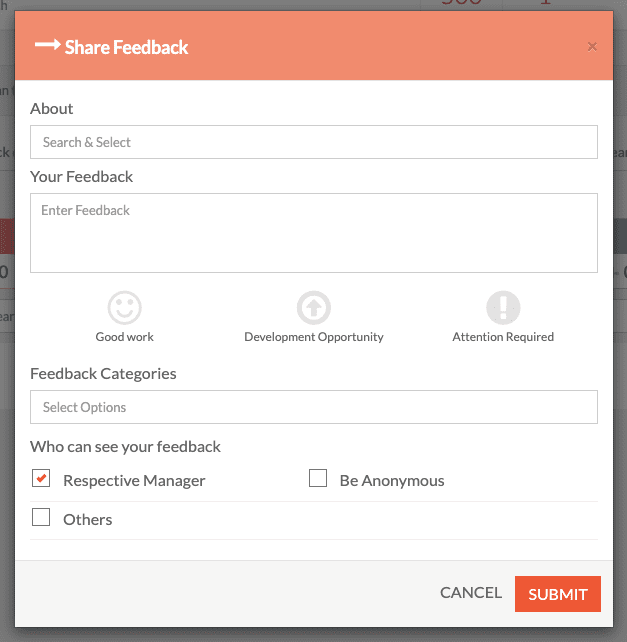 In the Performance module, a user's role is very minimal. Users can begin reviewing their own performance once the site administrator has assigned and shared templates with them. Users can access reviews through the Performance Dashboard. Occasionally they might be invited to act as additional reviewers or delegated reviewers for other users.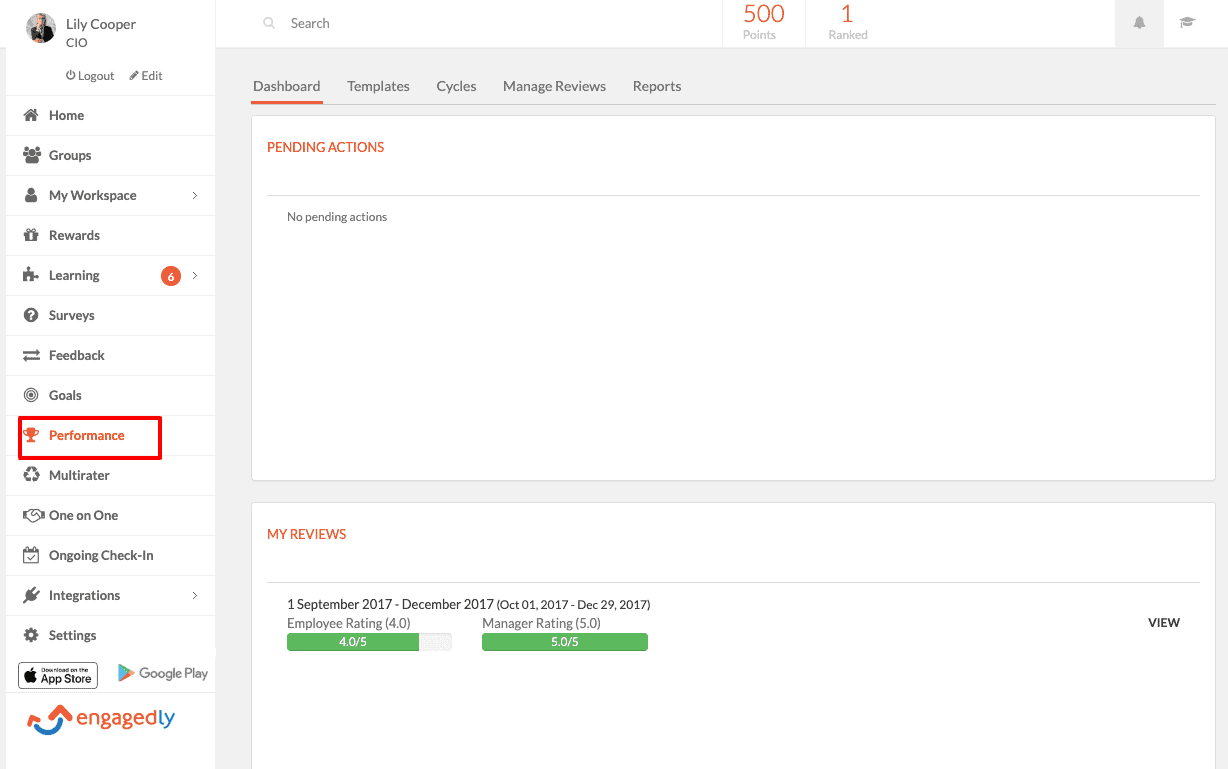 In the Multirater module, a normal user has a more involved role. From the Multirater My Dashboard page, users can nominate themselves to review another user, view feedback about them, view archived reviews and fulfill pending review requests.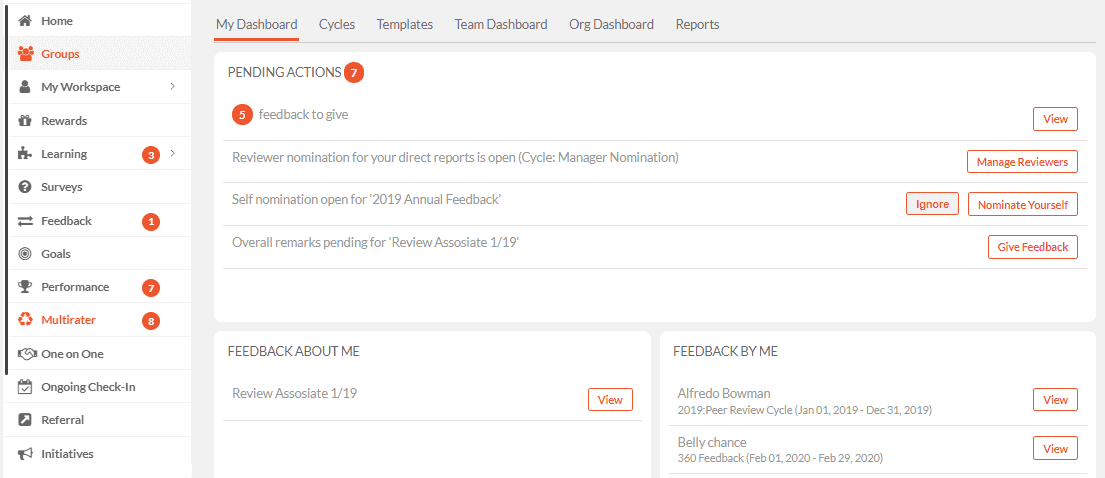 You can read more about the Multirater module here
If you have any questions or doubts, you can log a ticket from the application by clicking on Support – Write to Us.