Holidays are the most delightful time of the year and all we can think of is celebrating them with family and friends.
When it comes to workplace, holidays are quite distracting for employees because it is the time they may be hosting family parties back at home or planning a vacation. They are quite disengaged during the holiday season.
As an employer, it might be stressful for you to manage disengaged employees, but holidays are the time to spread happiness. So here are a few interesting and fun ideas to help you keep your employees engaged this holiday season.
Free Food / Potluck
Never in history of motivating employees has free food let anyone down! It has always fought its way and motivated the employees and pushed them to the boundaries of their efficiency.
Well, to say briefly, food is the motivator, go for it. Give your employees free lunch or give them free food vouchers which they can later use even when they're away from work.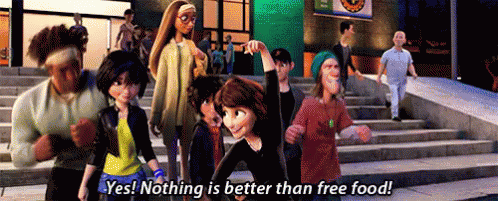 You can also organize a potluck for your employees. Nothing keeps the holiday spirit up like sharing food and recipes among each other.
Moral: Food never fails!
Flexible Work Hours
Your employees work hard throughout the year; they all deserve a small break during the holiday season. Make it easier for them to take off and go on a vacation with their family or spend more time with their family.
You can also give them paid-off days as holiday incentives. This motivates employees and keeps them engaged at work without affecting the holiday spirit.
Themed Party
Office parties are an incredible way to engage employees. Most office parties have free food and drinks, but this time host a theme party that everyone from your office would enjoy being a part of.
There are many themes that you can have at your office party. Here are a few ideas.
The Mad scientist party
Flashback–The 80s Ball
The Book Club Theme
The Karaoke Theme
Photobooth
Holiday Health
This holiday season, help your employees get fitter and healthier. Co-ordinate with your HR and offer your employees a proper fitness campaign. Encourage them to participate in 5k and offer them goodies for participation.
This would not only help you engage your employees during the holidays but also helps them stay fitter and healthier in a long run.
Recognize Participation
Make your employees feel appreciated and happy to be working for you by recognizing their participation and rewarding them during the holidays.
Holidays are for celebration and spreading happiness. Make your employees smile by rewarding them and making them feel valued. This certainly helps them stay motivated and perform better. Talk to all your employees and tell them how their contribution makes a difference to the entire organization and that you appreciate their effort.
There are a lot many things that you can do to engage your employees during holidays. If you want us to add more ideas to the list, leave your suggestions in the comments section.
---
Do you want to know more about employee engagement? Request for a live demo from Engagedly!
Aaron Adams is the VP of Professional Services for Engagedly, where he develops and implements strategic talent solutions that help support and drive the organization's talent and business strategies. He holds a Master's Degree in Industrial-Organizational Psychology from Wayne State University and has worked as a Right Management consultant and an OD consultant for a Fortune 20 Company. Currently, he leads Engagedly Teams responsible for onboarding, training, and consulting services.
February 1, 2023
Imposter syndrome is an internal experience when an individual denies believing…
January 9, 2023
Employees determine the workplace quality and not the physical features and…