Managing remote teams poses many challenges, not the least of which is the constant need to get people together and ensure that everyone's working on the right tasks. The problem is exacerbated by time zone differences, which can make it a real challenge to keep remote teams productive and on schedule.
While the road ahead of you may be tricky, it's not entirely impossible to manage your remote talents effectively. Below, we've rounded up some of the best tips to keep your team efficient and on track.
1. Set Clear Expectations
It's important to set clear expectations when working with a remote team. You'll want to map out exactly what each member's role entails, from their goals and job descriptions to their weekly responsibilities.
Additionally, you'll want to let them know what's expected of them and how much time they'll have to accomplish specific tasks. It's also important that you respect the roles that each person is playing in the process and don't overload an individual team member. Working as a cohesive unit is vital for success when managing your remote talents.
2. When it's Time to Meet, Meet
Whether it's for your virtual corporate events or a weekly huddle, it's essential that team members from both sides maintain a healthy level of communication and regular meetings. This will make sure that everyone is on the same page, which is essential for ensuring that everyone's on task and productive at all times.
You'll also want to schedule meetings with your remote team members when you're in different time zones so they can communicate effectively.
For example, if your employees are clustered around the East Coast, consider scheduling a meeting to have everyone in sync with one another. If your team members are scattered across time zones, consider holding a weekly huddle to ensure that everyone knows how their job is progressing.
A good rule of thumb is to keep your team well-versed in virtual meeting etiquette. Some of them may not be as seasoned as others when it comes to working remotely, so it's important to remember that there may be a learning curve for other members of your team.
3. Successful Teams Need Nice Things!
If you're working with a remote team, it's important to keep an eye on the morale of your group. You should never fall victim to the trap of assuming that your employees are motivated solely by money. As a matter of fact, people are often motivated by more intangible things, like recognition and encouragement.
In order to keep your team members happy, it's important that you give them positive reinforcement and helpful feedback. Let them know how their work is directly contributing to the success of the company. You should also be on the lookout for opportunities to reward them for their efforts and hard work.
4. Cultivate a Culture for Growth
It's important to make sure you nourish your team's well of knowledge. To do so, you'll want to foster an environment of learning and development. 
For example, you should think about compiling a library of resources to help them stay up-to-date on relevant trends and techniques. Another way you could go about it is by offering your team members mentoring programs to help them sharpen their skill set.
In addition to cultivating that culture of growth, it's also important that you allocate time for your employees to collaborate together. Encourage them to bounce ideas off one another, swap tips and tricks, and so on.
5. Be Organized, But Flexible
One of the biggest challenges with remote teams is knowing where everyone stands. To make sure you can keep a close eye on everyone's tasks, it's important that you create a system that works for you and your team.
This could be as easy as creating an organizational chart or weekly calendar. The goal is to have a clear picture of what everyone is supposed to be doing and when they should be doing it.
One way you can do this is by making sure you have performance management software in place. Here are a few tips you should keep in mind when looking into team management software:
You'll want to make sure that your software

works with all different types of devices

so you can access your team members from anywhere, but you'll also want to make sure it's compatible with most standard operating systems.

It's important that your software is

flexible

; this will allow you to add and remove members as they're added or removed from the company. As a result, management software should allow you to quickly send out tasks and track their status so you can stay on top of everyone's progress.

Make sure the software you choose has all the

features and integrations

you need. This will ensure that you can enable your team members to work from anywhere and collaborate easily.
On the flip side, it's important that you allow yourself and your team members to be flexible when necessary. Remote teams can easily fall into the trap of over-planning, so it's important that you allow some flexibility when it comes to assigning tasks. That way, you can avoid any unnecessary roadblocks and keep your team members on task while they work.
6. Emphasize Communication
Remote teams won't flourish without proper communication. Since you won't meet in the office every day, you'll want to collaborate by email and through instant messaging if possible. As a result, you'll want to establish a consistent communication channel that's inclusive of everyone.
One of the best ways to ensure this is by having a chat board at your disposal. This way, you can have all members post questions and feedback on their screens as soon as they log in. This helps keep communication between members open and fair between them; it also helps prevent any misunderstandings or miscommunication that could lead to problems later on down the road.
The Takeaway
Working with a remote team can be challenging at first. But if you have the right tools and procedures in place, it can be a positive experience for everyone. You'll need to make sure that your employees know the ins and outs of working remotely. That way, they can do their jobs effectively while working at home or on the beach.
---
Learn how Engagedly can make your remote talent management easy by requesting a demo with us!
---
Guest blog contribution by

Chatty

 Garrate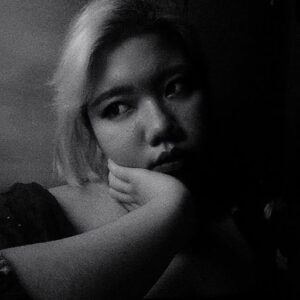 Chatty is a freelance writer from Manila. She finds joy in inspiring and educating others through writing. That's why aside from her job as a language evaluator for local and international students, she spends her leisure time writing about various topics, such as lifestyle, technology, and business.
Srikant Chellappa is the Co-Founder and President at Engagedly and is a passionate entrepreneur and people leader. He is an author, producer/director of 6 feature films, a music album with his band Manchester Underground, and is the host of The People Strategy Leaders Podcast. He is currently working on his next book, Ikigai at the Workplace, which is slated for release in the fall of 2023.
March 10, 2023
It's been a tough couple of months for many people around the globe, with global…
December 20, 2022
Everything about Human Resources has changed progressively in the past two years -…