A comprehensive cloud platform (SaaS) providing 360 degree Talent Management built for Employee Engagement. Unlike other talent management suites, Engagedly is built for employees, improving engagement and building high performance teams.
PERFORMANCE MANAGEMENT SYSTEM
Engagedly's Performance Management approach is to ensure that employees do find value in their HR software. We make it easy for managers to implement a comprehensive Employee Performance System that incorporates real time feedback, social praise and peer feedback into Performance Management. Easy to customize templates, flexible rating scales and advanced administration dashboard allows for easy to manage the performance cycle. We call it continuous performance.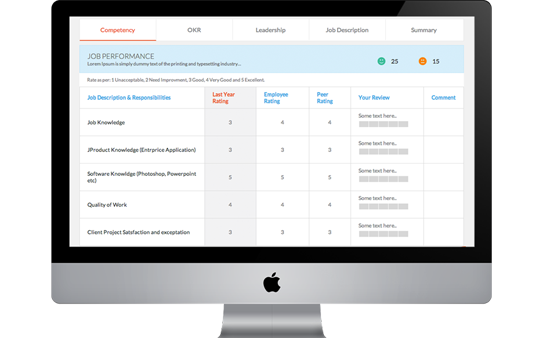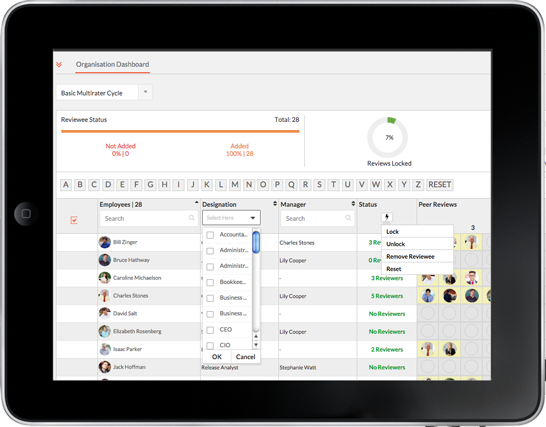 360 Multirater Feedback
Employees need feedback from all quarters in an organization to thrive and grow. But the main grouse behind the 360 review process is that it is complicated. Not anymore. Engagedly's multi-rater feedback feature is a simple and powerful tool in the overall performance management system that aims to make the 360 review process a breeze. The feature has two very important aspects that make it stellar, one – the ability to make the process anonymous or open and two – the ability to nominate users to give feedback.
ONE TO ONE FEEDBACK
Feedback drives productivity and engagement. Engagedly brings together managers, employees and their peers, regardless of distance and time. Offer feedback, ask for feedback and provide social praise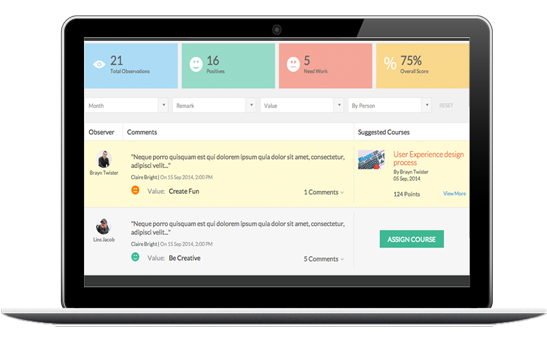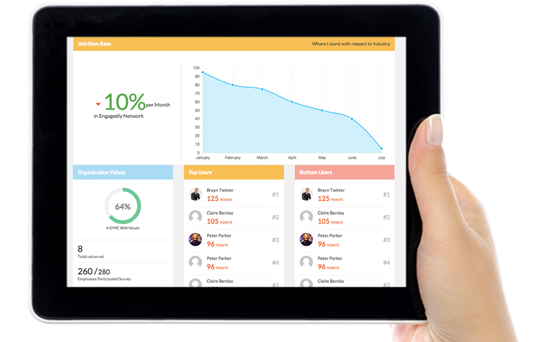 CASCADING GOALS (OKR)
Set goals "on demand" for yourself or cascade to your directs. Clear goals and objectives are key to improving employee recognition and engagement. But that is only when employees know what their organizational goals are and how their contribution matters. Use Engagedly to lay out objectives and key results (OKR) with customizable checkins and progress indicators
SOCIAL COLLABORATION
When is 2+2 = 5? When teams work well together! The social module on Engagedly is all about empowering employees to collaborate, communicate, share ideas, ask and answer questions and solve tough problems together. Unlike other corporate social platforms, Engagedly's employee social is not just for posting your family pictures and cute kittens. It serves as a high octane collaboration machine creating high levels of employee engagement and productivity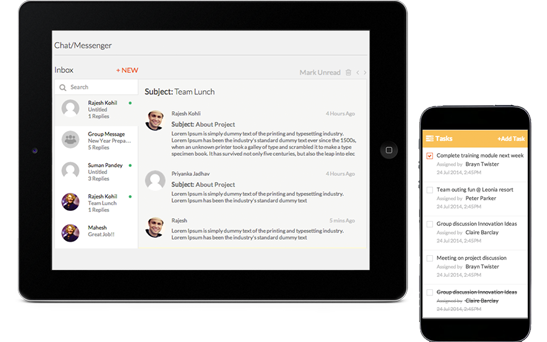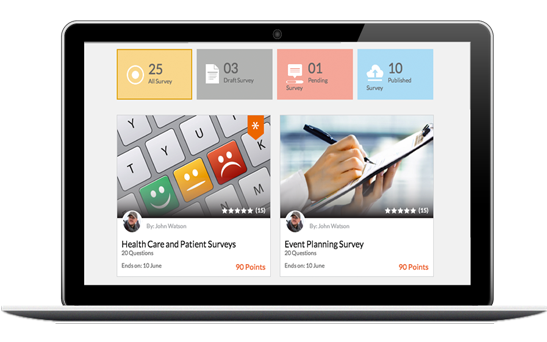 EMPLOYEE SURVEYS
With easy to create, deliver and analyze employee surveys, the Engagedly performance management system can help you gauge the pulse of your organization. Use surveys to find out what your employees are thinking, what they want to do, and how they feel.
REWARD AND RECOGNIZE
What drives employees? Two words: rewards and recognition. Use Engagedly's Rewards feature to award points for different actions and motivate employees with social recognition. Use your points to redeem rewards from our catalog of hundreds of gift cards or create your own custom reward to give to employees.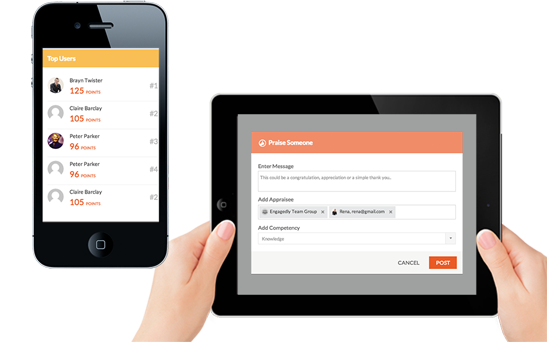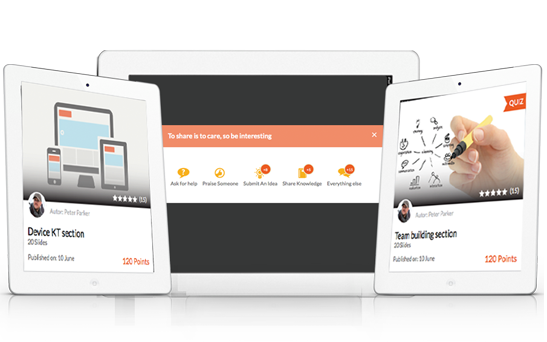 ONLINE LEARNING (LMS LITE)
With Engagedly's Learning feature, anyone can share knowledge, take courses and accumulate points for it. Utilize this performance management system feature for new employee on-boarding or for introducing new areas. Watch your employees promote learning by creating an organization-wide knowledge base.
ADVANCED ANALYTICS AND REPORTING
Engagedly provides comprehensive dashboards to managers who can now go beyond plain vanilla ratings and now measure engagement and performance continuously. This helps managers plan employee development and retention strategies, identify key influencers and future leaders within the organization. Identify future leaders. With the Engagedly performance management system you know more about your employees and teams than ever before.