Features of Engagedly
Engagedly helps companies with 50-5,000 employees get more out of their workforce.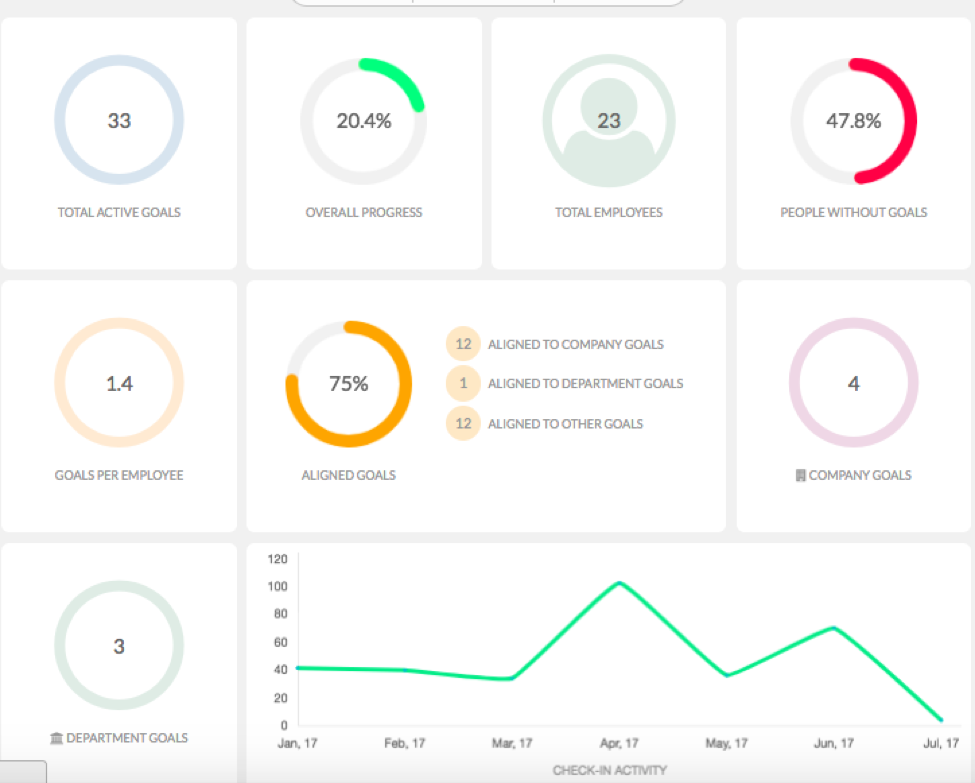 Advanced Analytics and Reporting
With advanced and customizable analytics, it is a breeze to identify goal alignment effectiveness, goal progress and status. Get insights on your employees by different teams, roles and departments.
REQUEST FREE DEMO
Goal Alignment and Team Goals
Set up Organizational Goals, Department Goals and align team and/or individual goals to overall organizational/department goals. Create Team goals, add multiple contributors and track progress real time
REQUEST FREE DEMO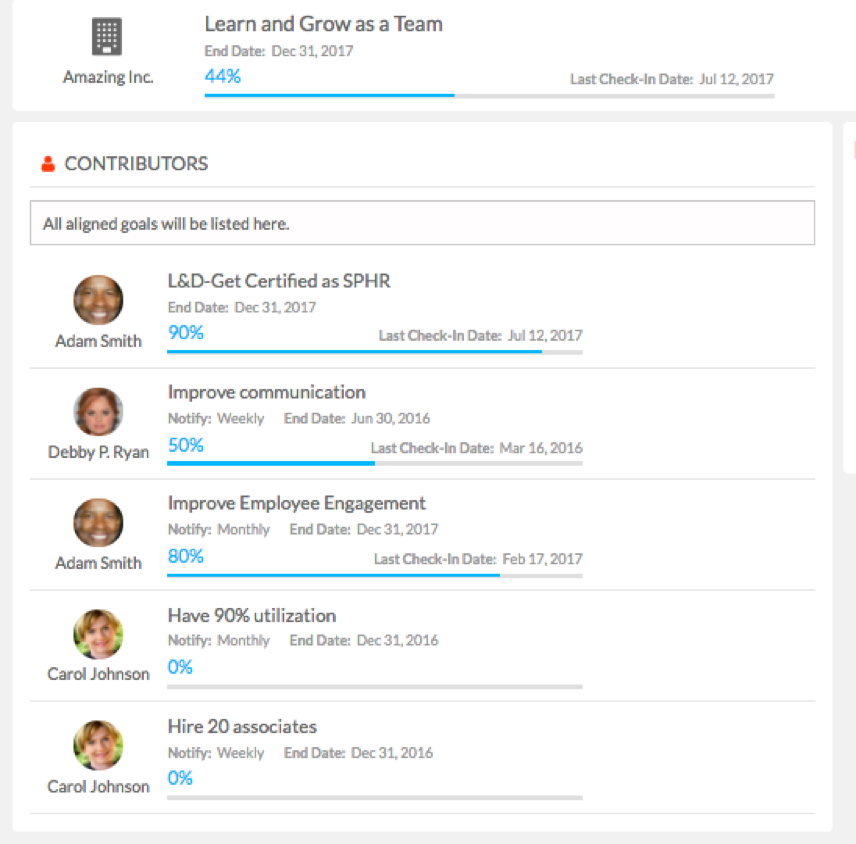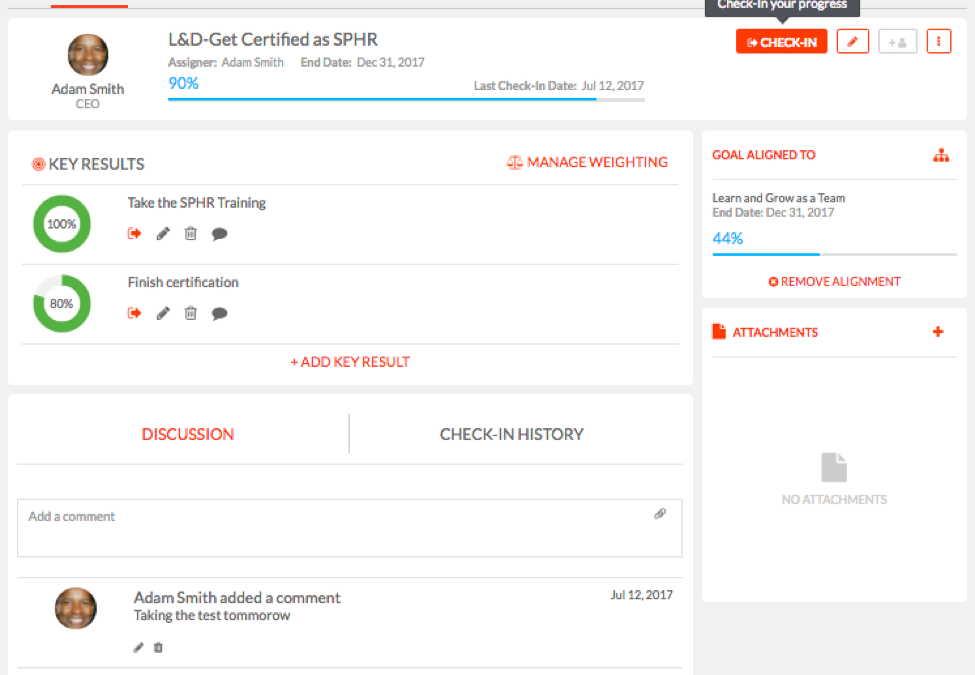 Check in and update Progress Real Time
Set up to succeed, check in on your Goal or Key Results in real time. Get alerts when check in is due. Have real time conversations within the goal with your manager and get feedback. Align your goal to the organizational or department goals.
REQUEST FREE DEMO