As 2020 comes to a close, we take this chance to reflect on all the things that have come to pass. We grieve the losses, but we are going to celebrate our wins and close this year counting our blessings. Let us take a look at some of the wins we had this year.
Engagedly Earns A Spot In The SaaSMag 2020 List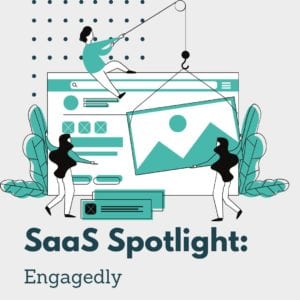 Engagedly is honoured to have ranked 69 and was named one of the fastest-growing SaaS companies in the new SaaS Spotlight series released by SaaSMag in 2020.
Each year the SaaS 1000 highlights the top growing SaaS companies based on a proprietary algorithm that includes hiring trends, growth indicators and the number of employees. The seamless algorithm tracks a SaaS company's 6-month employee-size growth, and overall employee size, to come up with the SaaS 1000 ranking, for large enterprises to smaller startups. In order to rank on the SaaS 1000 list, you must have between 30 and 5000 employees.
Also Read: Employee Performance Management During COVID-19
Engagedly Ranked 7 : Top 20 Software Solutions Of 2020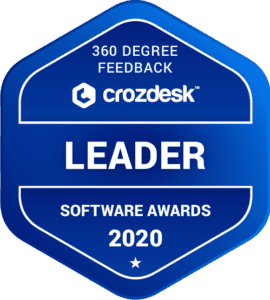 We ranked 7th in Crozdesk's 'Best 20 Software Solutions of 2020' in the category of 360 degree feedback software. We were labeled as a 'Product Leader' on the list with a Crozscore of 90/100 and user satisfaction score of 84/100. This 360 Degree Feedback Software awards list was published by the software comparison portal Crozdesk.com.
The list features the best 20 products in 2020 as determined by the unbiased, category-specific Crozscore ranking methodology. It also features breakdowns of the user satisfaction scores of each product, the market presence scores of each vendor and the buzz score.
Mentoring Complete Won Virtual Mentoring Platform of The Year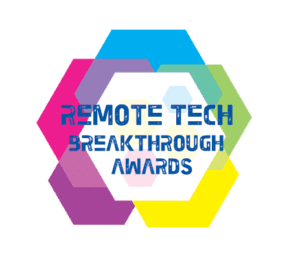 Engagedly's Mentoring Complete was awarded 'Virtual Mentoring Platform of The Year' in the 2020 RemoteTech Breakthrough Awards conducted by RemoteTech Breakthrough.
They are  a leading independent market intelligence organization that evaluates and recognizes standout technology companies, products, and services empowering remote work and distributed teams around the globe. The Remote Tech Breakthrough Awards recognizes the top technology companies, solutions, and products in the remote technology industry today. Founded in 2014, Tech Breakthrough creates market intelligence and industry recognition programs for companies ranging from Fortune 500 to early-stage startups in today's most competitive technology sectors.
Also Read: 4 Reasons Why Performance Reviews Are Useful
Engagedly Inc. Sweeps Three Awards At Brandon Hall Tech Awards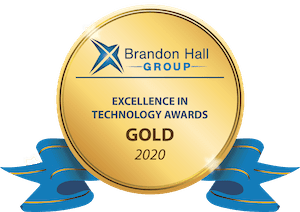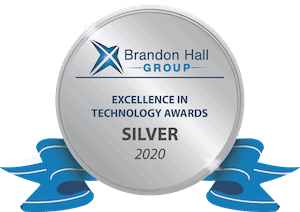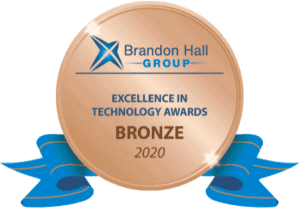 Engagedly and Mentoring Complete won three Brandon Hall Tech Awards that were announced on 10th December 2020. We bagged Gold in Best Advance in Performance Management Technology and Silver in Best Advance in Social Talent Management Technology. Mentoring Complete won Bronze in Best Advance in Online Mentoring Tools.
Brandon Hall Technology Awards is conducted by Brandon Hall Group, a leading independent Human Capital Management Research and Analyst firm. Receiving Brandon Hall Tech Awards places us with the likes of giant MNCs such as Accenture and Tata Consultancy Services.
Also Read: Engagedly Inc. Wins Three Awards At Brandon Hall Tech Awards 2020
Some More Mentions
StartUpLift Recognized Us As The Best
StartUpLift recognized us as the best performance management software from a list of 11. They are a crowdsourced customer outreach and feedback platform for startups. They help promote startups to their user-community and help receive insightful feedback.
Select Software Reviews 
We were named as one of the top 360 Degree Feedback Software by Select Software Reviews in their September 2020 Report. SelectSoftware is dedicated to helping HR and recruiting teams find and buy the best software through in-depth, expert research.
We extend our gratitude to our readers and to our Engagedly community from across the globe.
---
Do you want to know how Engagedly can help you with Real Time Performance Management? Then request for a live demo.
Jacqueline Martinez is the Director of Marketing at Engagedly and where she drives initiatives to fuel the marketing-to-sales pipeline through strategic content management, thoughtful mentoring, and revenue operations. She is a growth-focused marketing executive with extensive experience driving multi-million-dollar revenues across SaaS, technology, real estate, oil & gas, and financial services industries.
February 17, 2023
St. Louis, MO, February 17, 2023: Engagedly, an award-winning solution provider of…
February 16, 2023
St. Louis, MO Feb-16-2023 – Combining the powerful Engagedly's…