HR practice is on a path of rapid innovation driven by prominent thought leaders. This summer, our industry research team at Engagedly decided to put together a list of the 100 most influential people in the field of Human Resources for 2017.
Understanding how crucial human resources is to the business world, we felt it was time to honor the hard work, perseverance, and talent in the field.
Seeing that HR is very broad field, this list aims to encompass all facets of the industry.  From CHRO's of Fortune 500 companies to influential bloggers, we at Engagedly thank you for your dedication and contributions to the field of HR.  In addition to creating a diverse list that mimics the HR industry, candidates were selected based on a few other criteria.  We looked at the impact they had on their organization, the HR industry, and their communities. Also, we considered research and publications, ingenuity, and past experience.  The top 100 people listed here appear alphabetically by last name, not in any other specific ranked order.
For clarity and ease of reading, the list has been divided into four portions of 25 people each. Links to the next post can be found at the bottom of the list.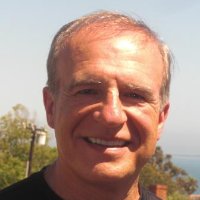 1. Lou Adler
Lou Adler is the Founder and CEO of the Adler Group, a consulting firm focused on helping clients implement performance based hiring systems.  Some of their clients include LinkedIn, Disney, McKinsey, and more.
Prior to his work with the Adler Group, Adler was the VP at The Allen Group and Director of Business Operations at Rockwell International. He is also the author of the Amazon Top 10 Bestsellers Hire with Your Head and The Essential Guide for Hiring and Getting Hired.
2. Mark Allen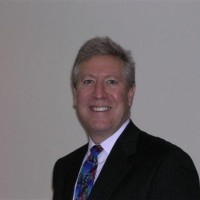 Marc Allen is a professor, consultant, author, researcher and so much more.  He is a faculty member in the Department of Organizations and Management at Pepperdine University's Graziadio School of Business and Management.  As an award winning professor, he teaches classes on Leadership, Management, and more. Furthermore, he is a senior associate with the Kiely Group, a firm focused on organizational effectiveness, and a Senior Faculty member at the Human Capital Institute.  He is also a successful consultant, having worked with companies such as Boeing, the L.A.P.D., AT&T, etc. Additionally, Allen is a talented author and has written many articles and books including Aha Moments in Talent Management.                                                                 
3. David Almeda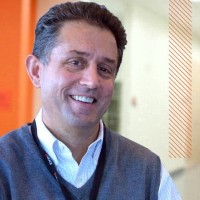 David Almeda is the Chief People Officer at Kronos, a workforce management company. Almeda is tasked with overseeing all of Kronos' human resource operations worldwide. More specifically, some of his responsibilities include talent acquisition and development, employee engagement, maintaining the company culture, and compensation. Prior to joining Kronos, Almeda was the VP of Global Human Resources at Staples. In addition to his work for Kronos, he is on the board of Directors of the New England Human Resources Association and is an advisory board member of the University of Pennsylvania's (Wharton) Executive Program in Work Based Learning Leadership.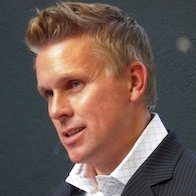 David Anderson is aiming to improve human resource practices to fit the modern world.  In an attempt to modernize HR, he is using more analytical and digital tools as well as creating a system of treating employees of varying generations differently in order to improve engagement. He is currently the Chief People Officer at Tribune Media, an 8500-person television and digital media company. He is trying to modernize and simplify their HR practices as well as utilize an outcome focused benefit program to boost employee performance.
5. David Ayre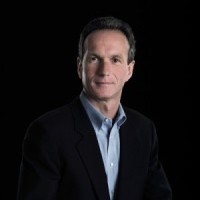 David Ayre has over 20 years of experience in human resources and consulting.  He is currently the Executive VP of Global Human Resources at NIKE, Inc. His work with Nike is centered mainly around talent management, development, and retention.
Prior to joining Nike, Ayre was a part of PepsiCo, where he headed the Talents and Rewards functions. His work involved being responsible for the compensation and benefits policy setting, plan design and administration for 160,000 employees worldwide.
6. Josh Bersin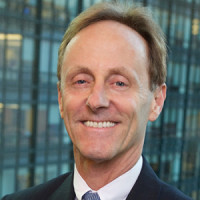 Josh Bersin spent the beginning of his career working on product management, marketing, sales, and writing before beginning to focus on human resources.
He then founded Bersin and Associates which was later acquired by Deloitte and renamed Bersin by Deloitte. Bersin by Deloitte is a research based advisory segment of Deloitte Consulting LLP which offers clients an accumulation of research on leadership development, training procedures, talent management and more. One of Bersin's most famous research findings is The Five Elements of a "Simply Irresistible" Organization, a list of 5 suggestions for a company to be successful and appeal to talent.
7. Tony Bingham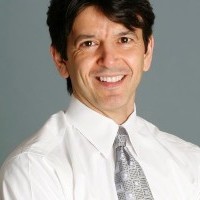 Tony Bingham is the current President and CEO of the Association for Talent Development (ATD), a network of over 39,000 talent development professionals.
He helped the organization through a major transitional period a few years ago, moving from the American Society for Training and Development (ASTD) to Association for Talent Development (ATD) in order to have a stronger global presence and engage with a worldwide network of HR professionals. Now, under his leadership, ATD is more successful than ever with over 120 chapters and 20 international partners.
8. Meghan Biro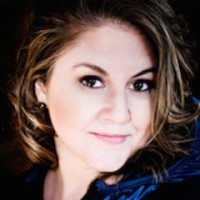 Meghan Biro is a talent manager, HR technology brand strategist, analyst, and author from Massachusetts.  She is the co-founder and CEO of TalentCulture Consulting Group and has helped companies such as Microsoft, IBM, and Google with talent recruitment.
She also hosts the weekly podcast #WorkTrends. TalentCulture's twitter account, which hosts #WorkTrends, has over 80K followers.  She was included in the Huffington Posts Top 100 on Twitter Business, Leadership, and Technology and HR Examiner's Top 25 HR Trendsetter list.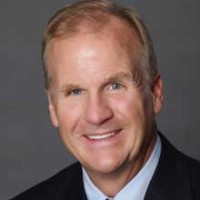 William Blase is the Senior Executive Vice President of Human Resources at AT&T. He works to satisfy AT&T's global workforce as well as develop and execute HR strategy.  Previously, he was the VP of Labor Relations for AT&T.  This year, many AT&T workers went on a strike; however, Blase was able to successfully lessen the tension and ensure that business was back to normal as soon as possible.
In addition to his work at AT&T, he is a member of the board of trustees at St. Louis University and a board member of the Cox School of Business at the Southern Methodist University.
10. Laszlo Bock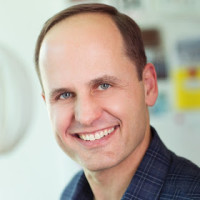 Laszlo Bock has a lot of experience working in human resources. In 2017, he cofounded Humu, a startup aiming to help improve people's work by using machine learning and science.
Prior to starting Humu, Bock was the Senior VP of People Operations at Google for over 10 years. Additionally, he is the author of the book Work Rules! Insights from Inside Google to Transform How You Live and Lead. This book was named one of the Top 15 Business books of 2015 by Business Insider.
11. Steve Boese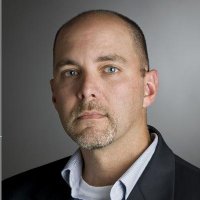 Steve Boese has a lot of experience implementing technology in Human Resources.  He is currently Co-Chair of the HR Technology Conference and Tech Editor at LRP Publications. He is also well known in HR for his blog, speaking, and podcasts.
He is the president and founder of H3 HR Advisors, a company that consults with human capital management executives and sponsors his popular podcast, HR Happy Hour Radio Show. Furthermore, he previously worked as the Director of Talent Management and Product Strategy at Oracle.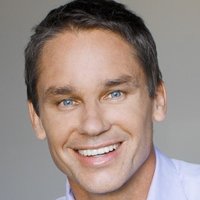 Marcus Buckingham is an author, entrepreneur, coach, researcher and so much more.  His company, The Marcus Buckingham Company, focuses on talent activation, leadership development, performance management, and more.  As a writer, he has worked on New York Times' Bestsellers such as First, Break all the Rules, Now Discover your Strengths, and Standout 2.0. He has also written countless articles for publications such as the Harvard Business Review discussing management styles and developing employee strengths.  As a motivator, Buckingham often gives keynote speeches to large corporations such as Facebook, Coca-Cola, Microsoft, and Disney and is often featured on television programs such as "The Today Show".
13. Jason Buss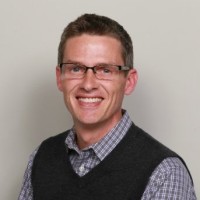 With over 20 years of experience in human resources, Jason Buss is influential in tightening the HR community and spreading the latest research to the public. He currently works as the Vice President of Talent Acquisition for MongoDB, a database helping businesses connect to different applications and software. Previously, he founded Recruiters.Network, an online community aimed at connecting recruiting and HR professionals.  Buss is also the creator and editor of Talent HQ, an online resource that provides readers with a holistic view on talent management and recruiting as well as provides general HR advice.  The site reached over 75,000 HR professionals and many other job seekers.
14. Heidi Capozzi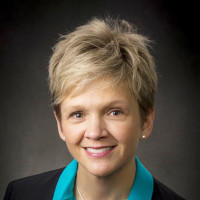 Heidi Capozzi joined Boeing in 2009 after the acquisition of Insitu. She now serves as Boeing's Senior VP of Human Resources, leading their trainings, talent development, employee relations, compensation, and more.
Previously, Capozzi served as Boeing's VP of Leadership, Talent Management, and Organization Effectiveness. Her main goal was to identify talent within the organization and develop future leaders for Boeing.  In addition, Capozzi also serves as a member of Boeing's Executive Council.
15. Matt Charney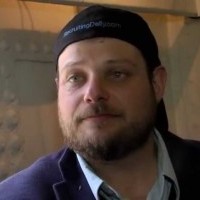 Matt Charney brings his background in marketing and communications to the HR space through his work on RecruitingDaily.  He is the executive editor and head of content for the site, helping to provide companies and individuals with the latest content, analysis, and news in recruiting.
Charney has a passion for human resources, and through his work with RecruitingDaily, he is now able to share that passion with the world.
16. Allan Church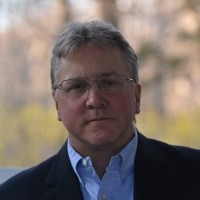 Allan Church is the face of human resources for PepsiCo.  He began working for PepsiCo in December of 2000, and today he serves as their Vice President of Global Talent Assessment and Development. Through his focus on talent management, he has developed assessment and development tools for PepsiCo's leaders.
Additionally, he has spent time doing HR analytics and teaching as an adjunct professor at Columbia University and other institutions.  He also sits on editorial boards of various journals such as Industrial-Organizational Psychology: Practice and Research, the Consulting Psychology Journal, the Journal of Social Psychology etc.
17. James Citrin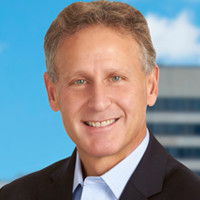 James Citrin is the Senior Director of CEO succession practices at Spencer Stuart, a top management consulting firm focused on executive search, succession planning and more. Citrin has been with the company for over 20 years and has been elected to their board of directors for 18 of those years.  He is also a successful author, having written 7 books including the best- seller: The Career Playbook: Essential Advice for Today's Aspiring Young Professional, You're in Charge — Now What?  He has been interviewed and referenced by many influential publications such as CNN, the Wall Street Journal, the Harvard Business Review, The New York Times, and more.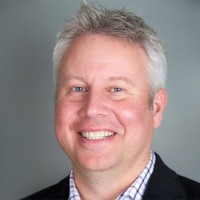 Christopher Collins is very influential in academia for his work in industrial organizational psychology and human resources.  He is currently an Associate Professor of HR Management at Cornell University.
Additionally, he is also the director of the Center for Advanced Human Resource Studies (CAHRS) at Cornell.  CAHRS is Cornell's home for HR research, striving to connect students and faculty in academia to HR executives from leading companies. In addition to conducting research, teaching, and leading the CAHRS, Collins also serves on the editorial boards of various academic journals, including the Academy of Management Journal and the Journal of Applied Psychology.  
19. Alan Colquitt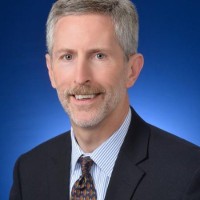 Alan Colquitt is the Director of Global Assessment, Organizational Effectiveness, and Workforce Research at Eli Lilly and Company.  His team focuses on many different areas of Eli Lilly's human resources, such as employee assessments, life cycle surveys, research, and global performance management.
As a talent management expert, Colquitt frequently acts as an expert advisor to private and public companies, consulting organizations, professional organizations, and academic institutions as well.
Colquitt also founded Eli Lilly's Workforce Research Group and Internal Organizational Effectiveness Consulting Group.
20. Kevin Cox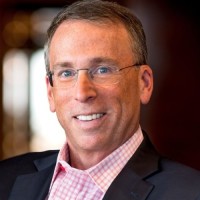 Kevin Cox is the Chief Human Resource Officer at American Express. His expertise lies in organizational effectiveness, talent management, and change. He is currently on the Board of Directors of the Corporate Executive Board (CEB) and The Kraft Heinz Co.
He is also the Vice Chairman of the HR Policy Association, a Fellow of the National Association of Human Resources, and on the Advisory Board of Cornell University's Center for Advanced Human Resource Studies.  Prior to joining American Express, he worked at PepsiCo for 16 years in both the HR and Business Development departments.
21. Tawni Cranz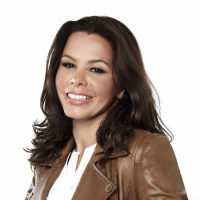 Tawni Cranz is the Chief Talent Officer at Netflix. She was drawn to Netflix due to their interesting company culture.  Her work focuses on upholding this culture, hiring, and maintaining flexibility within the company.
Since joining Netflix in 2007, she has worked diligently to acquire the best possible talent in order to further develop Netflix's company culture. Prior to her work at Netflix, she was the Director of HR at Bausch & Lomb Holdings.
22. Dorothy Dalton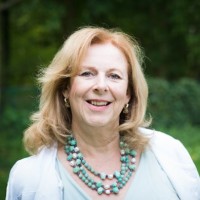 Dorothy Dalton strives to develop individuals to work across companies internationally. She works independently as a career coach, talent management strategist, and global talent search and researcher. She strives to connect potential workers and companies across the globe to make the recruiting process more successful and efficient.
As the CEO of 3Plus International, she is a key figure in the movement for workplace gender equality as she aims to maximize the potential of females in the workplace.  She is also known for her blog posts on hiring bias and the importance of human resources.
23. Steve Degnan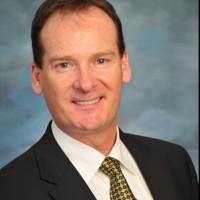 Steve Degnan is the Chief Human Resource Officer of Nestlé Purina Pet Care North America.  He oversees about 7000 associates across 22 locations in the US, Canada, and Latin America.
His team takes a business focused approach to human resources.  Some of his responsibilities include leadership development, organizational design, strategy and HR analytics.  He has worked for Nestlé for over 20 years now and loves the team he works with.
24. Hollie Delaney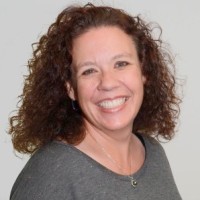 Hollie Delaney started her career in human resources in 1996 and is now the Head of People Operations at Zappos, an online retail website.
Within Zappos, she is known for implementing Holacracy, a management system based on distributing authority rather than having specific managers. As a result of the Holocracy management system, in addition to being the Head of People Operations, Delaney also has taken on many more roles within Zappos.
Prior to her work at Zappos, she worked at Wet n Wild, Marshall Retail Group, and Vegas.com.
25. John Doerr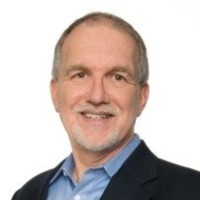 John Doerr is the President of the RAIN group, a global sales, training, and consulting company.  The RAIN group has trained over 500K people from over 62 countries.  Doerr has worked with companies ranging from Johnson & Johnson to the London Business School to Lee Hecht Harrison among many others.  He is also the co-author of the Wall Street Journal Bestseller Rainmaking Conversations: How to Influence, Persuade, and Sell in Any Situation and Insight Selling: Surprising Research on What Sales Winners Do Differently.  Furthermore, Doerr also serves as the Marketing Committee Chair and Board of Trustees member for the non- profit organization, Mary Ann Morse Healthcare Corporation.
---