According to Forbes, over 85% of all the Fortune 500 companies use the 360 degree feedback process as a cornerstone of their overall leadership development process.
Feedback system is one of the most underrated aspects of employee management. Generally, employees receive feedback from their managers during their quarterly or annual performance reviews. But is this feedback enough? Peer feedback plays a very important role in improving employee performance. Sometimes co-workers know the nature of work better than the manager, so getting feedback from them is equally important.
What Is 360 Degree Feedback?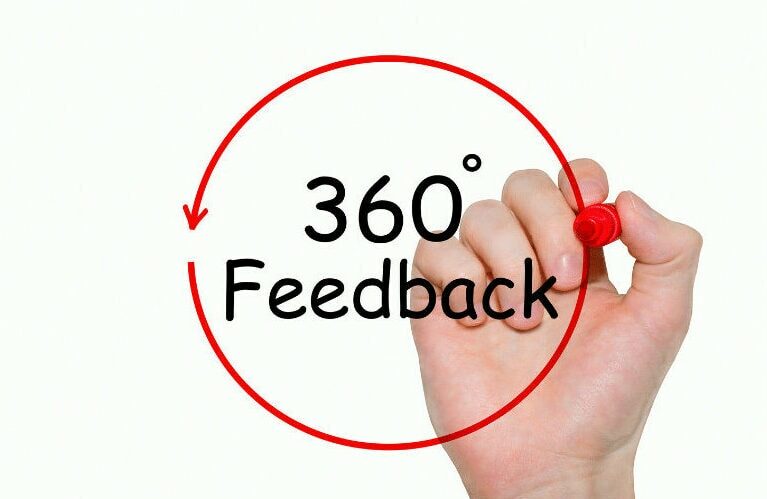 In 360 degree or multirater feedback, managers, peers, direct reports, and sometimes even customers, consultants, and vendors are involved in the feedback process. It provides an overall analysis of the performance of the employee in the organization.
Organizations are slowly moving away from the traditional one-to-one feedback to the multi rater approach because of its multiple benefits. In this article, we will discuss the benefits of 360 degree feedback and reasons why organizations should implement it immediately.
360 Degree Feedback Benefits
360 degree feedback an employee development tool that helps in building a skilled, dynamics, engaged, and productive workforce. Due to its innumerable advantages, most of the Fortune 500 organizations are using it for workforce development. The following section talks about the benefits of 360 feedback in an organization.
Increases Self-Awareness
"In a study conducted by Gallup among 65,672 employees, it was discovered that those who received feedback had 15.9% better turnover rates than employees who received no feedback."
360 feedback helps in increasing the self-awareness of an employee and aids in identifying one's strengths and highlights their weaknesses. It helps the employee in knowing their hidden strengths and weaknesses, which otherwise they would be unaware of. The 360 degree review process gives employees a better understanding of their behavior and their outlook towards how they work.
Multiple Feedback Sources
360 degree feedback provides the employee with a scope to get multiple inputs for their role, performance styles, and ideas. It provides a well-balanced view of the behavior and skills of the employee. It helps employees to know themselves from others' perspectives and bridges the gap between what they think of themselves and what others think of them. This feedback system is constructive and more acceptable for the employees.
Also read: 10 Best Employee Feedback Tools To Track Performance
Reduced Bias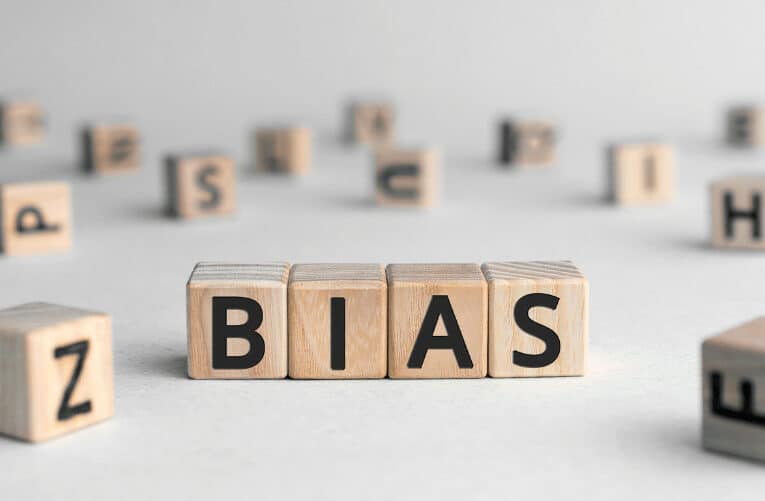 In a multi rater feedback process, feedback is collected not only from the manager but also from peers, subordinates, direct reports, and sometimes even customers. As a result, the feedback received in the 360-degree review process is completely impartial as it is not based on single person assessment. It helps in reducing managerial biases, which are often prevalent in the traditional feedback system. 
Employee Skill Development
"According to 2017 Skills Gap Report, nearly 80% of Americans agree there is a skills gap, and more than a third (35%) say it affects them personally."
Professional development is important for every employee to move ahead in their career. The 360 feedback process acts as a great source for identifying employee training needs and skill development. As the employees are self-aware, they take up the responsibility themselves to hone their existing skills and build new ones. This helps in the growth of the employee and the organization, since employee engagement and retention increase.
Measures The 'How'
A 360 degree feedback approach focuses on how things are being done rather on what is being done. It focuses on the process rather than on the final outcome. By focusing on the process of how things are getting done, there are higher chances of achieving success than focusing on the outcome. 
In this feedback process, a team lead or manager is not assessed based on the number of targets achieved, but rather assessed based on how it was achieved. It looks into how an employee fared in performing duties as a team member, leader, manager, and in general, as an employee of the organization.  
Improved Work Relationships
"In a study of 530 organizations, Gallup reported that managers who received feedback showed an increase in 8.9% profitability and 12.5% productivity."
In traditional one-to-one feedback, the one who receives feedback from superior generally has nothing to say from their side as it is one-sided. There is no sense of personal connection in this type of feedback process. But in 360 feedback, as superiors and subordinates review each other, it improves the superior-subordinate relationship. Everyone's morale is boosted, and employees and managers work together to achieve mutual goals. 
Also read: Benefits of 360 feedback for leaders
Creates Open Culture
Multi rater feedback helps in promoting a sense of an open culture in the organization where it is implemented. Every employee feels that their opinion is valued as they take part in the review of their peers and managers. The feedback process becomes the medium to share their opinions without having a fear of getting repressed.
Team Building
In a 360 degree feedback process, peers review each other frequently. They understand each others' weaknesses and strengths very well, which helps them to work as a strong and cohesive team. They work collectively to improve the productivity of the organization. An effective team is one where each team member knows how to use each other's strengths and weaknesses effectively and get the result.
Also Read: How do you prepare your team for a 360 degree review process
Customer Relationship
When customers are made part of this feedback process, they feel that they are valued and given importance. Since employees work closely with the customers, sometimes they can identify certain strengths and weaknesses that even managers, peers, and others fail to identify during the 360 feedback process. Thus, it helps in improving customer service when organizations ask customers to be a part of the process.
Enhanced Performance
One of the most important benefits of 360 degree feedback process is enhanced performance of employees. It helps in improving employee relationships, self-accountability, and provides clarity on how to improve overall performance. This, in turn, improves the employee engagement and retention of the organization. They feel valued, since importance is given to their professional development, learning, and their opinions.
Also Read: 8 Points to Ensure an Effective 360 Feedback Process
Have you implemented 360 degree feedback in your organization? If not, implement it immediately and see the positive changes it brings to your organization and the work culture.
---
Are you looking to implement 360 degree feedback in your organization

,

but don't know where to start? Talk to our experts for a quick demo!
---
Get In Touch With Us
November 23, 2022
The struggle with 360-degree feedback does not always deal with the act of giving…
July 18, 2022
When providing feedback to an employee, it's important to remember that the…