Is a video message enough to offboard employees who have been serving your company for years? Well, this is precisely what happened at the leading UK shipping company P&O Ferries. P&O made a decision of firing employees over a video call.
The company announced sudden mass layoffs over a video conference which led to many civil and criminal investigations against the firm. Multitudes of people suggested putting the owners behind bars.  
Such a scenario was inevitable, because no one expected losing one's job so abruptly, just over a video call. P&O employees did not have any idea that they would be laid off even hours before the actual thing happened.   
This begs the question: how could the HR personnel have avoided such an unpleasant scenario? Laying off is normal, but not this way. What are the acceptable practices for termination? Let us find out the common HR practices for mass layoffs and how they can be improved.
How and Why Did P&O Lay Off Employees?
P&O, a leading shipping firm in the UK, fired around 800 employees on March 17th, 2022 in a move to restructure its operations that would guarantee the company's future viability. According to company officials, "no unions could accept our proposals". 
While wage negotiations often lead to a deadlock, what is more surprising in this case is that the termination notice came just minutes before the actual action took place which led to widespread protests and chaos at the Port of Dover.
In a 24-second-long video clip received by BBC on March 17th, a person from the P&O office in Dover is seen saying that the company has decided that they would be going forward with a third-party crew provider. The company said, "Therefore, I am sorry to inform you that this means your employment is terminated with immediate effect on the grounds of redundancy. Your final day of employment is today."
Immediately after this, around 800 employees were sacked within minutes.
According to sources, one of the P&O officials told a leading magazine that it was necessary to take this step to keep the business afloat. They have incurred huge losses, around £100 million over the years. Such a situation urged the company to take necessary actions without which the business would not be viable.
How Did This Sudden Layoff Impact Employees in the Post-Covid Era?
Such an abrupt action has undoubtedly set an unhealthy example for companies around the world. Companies decide to lay off employees usually after thorough strategic planning to enhance organizational efficacy. Employees should at least be given a heads-up that the company might downsize soon to prepare for layoffs.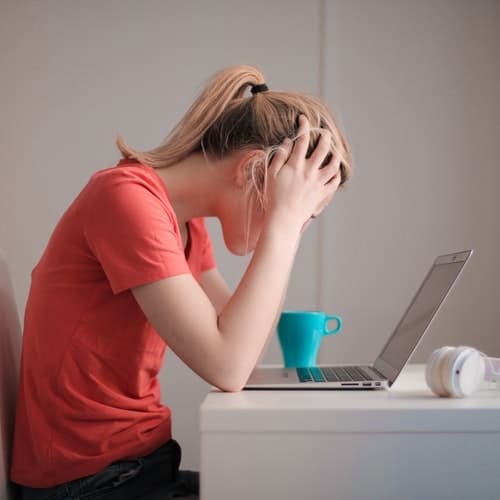 In a survey released by the U.S. Bureau of Labor Statistics, about one-third of US employees battled anxiety about their companies shutting down during the COVID 19 pandemic. Such anxieties are not only detrimental to the employees affected by layoffs but also to the growth and productivity of the company and the remaining employees.
How Did It Impact P&O?
Company officials confirmed that they had to suspend all sailings immediately after the protests started. Due to this sudden suspension of services, the company lost one million pounds each day. Cross-party MPs and Nautilus Unions called for stringent actions to be taken across the ports of Liverpool, Dover, Hull, and Larne.
 To add to their woes, the shipping company lost the Border Force Contract that was supposed to bring in huge revenue. The UK Home Office terminated the contract to provide contingency services over the company's sudden decision of mass layoff. 
How Should HR Personnel Handle Mass Layoffs?
HR teams should be aware of the various ways to manage remote workers, especially during these post-Covid times. Here are some common practices that HRs can follow to keep things under control:
They should discuss the HR policies and agreement clauses during employee onboarding.

Employers or company HRs are legally required to consult employees during the statutory notice period

regarding layoffs.

Before conducting an exit interview, company HRs should serve a notice for termination and settle the severance pay. HRs need to have meetings with the employees who are to be laid off and send out a clear message on the termination. A better thing to do is notifying the employees about the impending layoffs before the actual announcement.
Conclusion 
The point to be noted is that P&O suffered dire consequences not just because of its random and sudden decision of mass layoffs. It suffered because of the way that decision was communicated to the employees. Company HRs should consider this a great learning. News regarding layoffs should be imparted to employees well before the actual event, that too with empathy.
---
Check out how Engagedly can help you find the right performance management software for your remote workplace. Book a live demo with us.
---