7 years ago, we met in an office in a nondescript location in Bangalore, India. In an apartment converted into a small office, we discussed Engagedly, a new platform for the digital generation to feel more connected and fulfilled at work. Our aspirations were strong, and the opportunity was present. Disengagement levels were high across all workforce, regardless of the geography.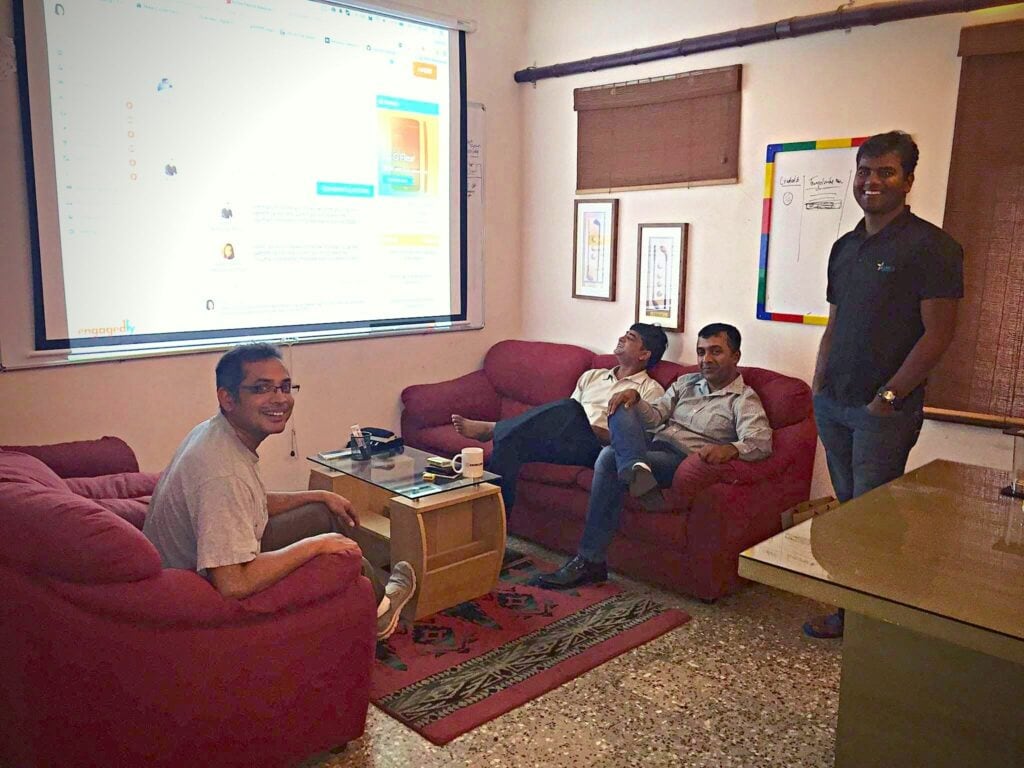 Our previous attempt to build an employee social platform, Team Yogi, had failed, but we drew important lessons. So we went back to the drawing board to look at all aspects of employee interaction that drives engagement. It took us a year to build the platform with the tagline "Level up your Workforce". The startup journey takes a lot longer, and the effort is a lot harder than what you read in the press. An estimated 90% of tech startups fail in staying afloat! 
Also read: Engagedly Inc. Announces Investment Led By Aquiline Credit Opportunities
In the last 7 years, we went through several scares, feeling like lost children in the woods, but what kept us going was our belief in our Team Engagedly and our customers, who believed that this startup could help their organizations get better. It took us a year and over 100+ demos to get our first real customer. I used to tell myself, if a dog came to my door, I would at first give it a demo, then try to find its owner!
Fast forward, we grew to over 400 customers in 30+ countries and 100+ team members with no institutional investment, only by keeping our heads down and focusing on our customers.
Believe!
Last week we closed our Series A with Aquiline, a large growth-capital firm based out of NY, who believed in ours and Team Engagedly's vision to execute; to build a better workplace. 
A big thanks to our Team Engagedly who could have worked anywhere, with well funded or big brand companies, and our customers, who could have taken the safe route, but they all believed in our vision. 
Success is hardly a straight line! So Team Engagedly, strap on your seat belts. We are just getting warmed up!
SC, JB, PK
Founding Team at Engagedly
---
Want to know about Engagedly's performance management software? Request for a live demo!