Lack of recognition in the workplace is one of the leading causes of employees quitting at unprecedented rates. Yet 83% of organizational leaders believe that employee recognition is not one of their strategic priorities.
Everyone likes to be praised or appreciated for their contributions, and when organizations use formal and informal employee recognition programs, they see a substantial change in their productivity and efficiency.
Genuine, equitable, and authentic recognition affects numerous key business parameters. Employees who are recognized are 56% less likely to look for a new job, 73% less burned out, and 44% more likely to thrive in their overall life.
Leaders have started to recognize the effects of a lack of recognition, which is why they are making more efforts to make regular employee recognition a part of their work culture. As per Gallup's recent report, 67% of leaders and 61% of managers are giving recognition to team members at least a few times a week. But there is still a huge gap to be filled, as 40% of employees report getting recognition only a few times a year.
This article will help you understand what it is that employees actually need from managers to stay engaged at work and how to overcome this lack of recognition in the workplace.
Also read: Employee Rewards And Recognition: Tips To Show Your Remote Employees That You Care
5 Expert Ways To Overcome Lack Of Recognition
The following section talks about the ways that you can use to overcome the issues of lack of recognition in the workplace. These are time-tested techniques that help employees and managers understand each other better and create a more fulfilling and rewarding environment.

1. Personal and Professional Guidance
Though employees seem to understand and fulfill their job responsibilities, at times they can be really motivated when their managers give them guidance. When we say guidance, it doesn't mean that you breathe down their neck always and micromanage them. 
It is always good to get the manager's perspective when you're working on something. So, make sure that your employees get enough guidance from you through various channels available. 
Managers tend to use learning management systems to help employees learn and develop their skills. At Engagedly, employees are given free access to online courses and managers assign them courses to support their development initiatives.
This approach creates in the employees a sense of being valued and feeling important for the organization. There are various LMS software out in the market that you can use to guide your employees.
2. Genuine and Frequent Appreciation
When was the last time you appreciated your employees without expecting them to put an extra effort into the next big project that you want them to work on? Well, most managers cannot recall the answer to this question. That is because, appreciation is something that we don't really focus on. 
Also read: 7 Common Employee Recognition Mistakes
It is true that employees are paid for their work, but it should not be the reason for you to refrain from appreciating the efforts that they put into work from time to time. Understand that employees are not cogs in the wheel, they have emotions and they want to be understood.
One of the most important things that employees crave for is validation from the higher level. So, do not hold back, appreciate even the smallest accomplishments of your employees. But also make sure you don't do the following mistakes when appreciating them:
Don't be generic in appreciating your employees. Put some effort into understanding what they went through to achieve their goals

Don't beat around the bush. Be clear and specific. Don't leave employees wondering if you really appreciated them or if it was just a pep talk.

Don't recognize the same employees always. Know how the efforts of other members on the team affect the success of your organization and acknowledge them. 

Don't be late. We all know that late recognition is equivalent to no recognition at all. It doesn't really matter. 
3. Monitoring Employees
Monitoring doesn't mean that you micromanage your employees. As a manager, it is important for you to know what your employees are working on. This is not monitoring someone's performance; it is monitoring their progress so that you can guide them if they need your help.
Many organizations use tools like Asana, BaseCamp, etc. to keep track of the projects that their employees are working on. Monitoring and actively being involved with your employees makes them feel valued.
Monitoring employees can help managers find out the traits, attitudes, and behaviors that work in favor of or against them. Usually, during the performance reviews, discussion revolves around the employee's overall contribution, but understanding what personal traits can help employees excel is never discussed.
Employee monitoring gives an opportunity to  to find the patterns that need to be strengthened and the ones that need to be worked upon.
4. Culture of Reward and Recognition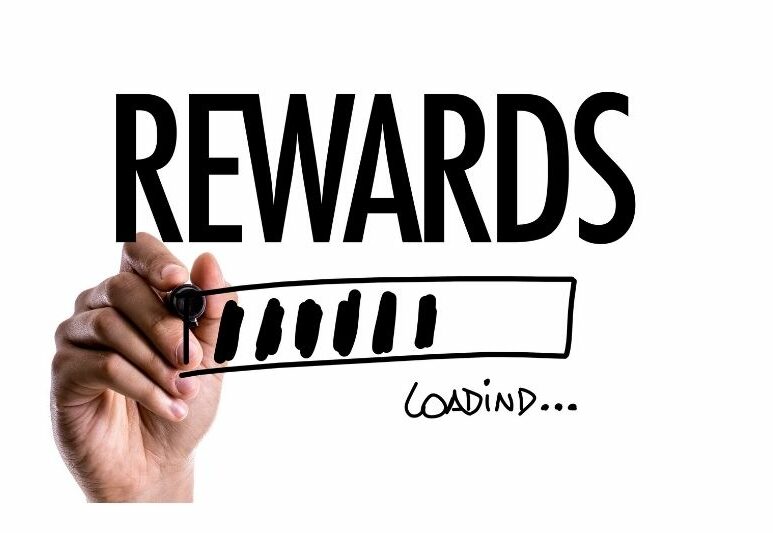 Having a culture of employee rewards and recognition within your team or organization helps you and your employees stay transparent about each other's goals and accomplishments. 
Though employee reward programs give you an opportunity to recognize and reward your employees for their accomplishments and contributions, they are not favorable on a long-term basis, if they are only financially based.
Rewards do not always need to be monetary, there are many other ways you can reward your employees and make them feel appreciated. 
Also Read: 5 Benefits Of Investing In Employee Recognition Software
Conclusion
Regular employee recognition has many benefits. When employees are recognized, employee retention, engagement, and motivation are increased. In addition, employees gain a feeling of appreciation and value while in their work environment. While employees always welcome a simple "thank you", utilizing a creative recognition program idea has a longer-lasting positive effect.
---
---
Get In Touch With Us
Aaron Adams is the VP of Professional Services for Engagedly, where he develops and implements strategic talent solutions that help support and drive the organization's talent and business strategies. He holds a Master's Degree in Industrial-Organizational Psychology from Wayne State University and has worked as a Right Management consultant and an OD consultant for a Fortune 20 Company. Currently, he leads Engagedly Teams responsible for onboarding, training, and consulting services.
May 1, 2023
What is employee recognition and why is it Important? Employee recognition is…
April 23, 2023
It is challenging yet crucial for your company to measure employee engagement.…