There are many reasons why employees feel more comfortable to work from home than working from office. For some, it is about working without distraction or pressure, for some it is about avoiding traffic and the list goes on.
Though working from home seems so simple and easy, remote employees and their managers face many challenges. One of such challenges is performance review for remote employees. This article will discuss about work from home performance review examples and the best practices to get the most out of them.
Performance Review For Remote Employees Best Practices
The following work from home performance review best practices will be helpful for both employees and employers. Feel free to customize them as per the business and industrial requirements.
Set Goals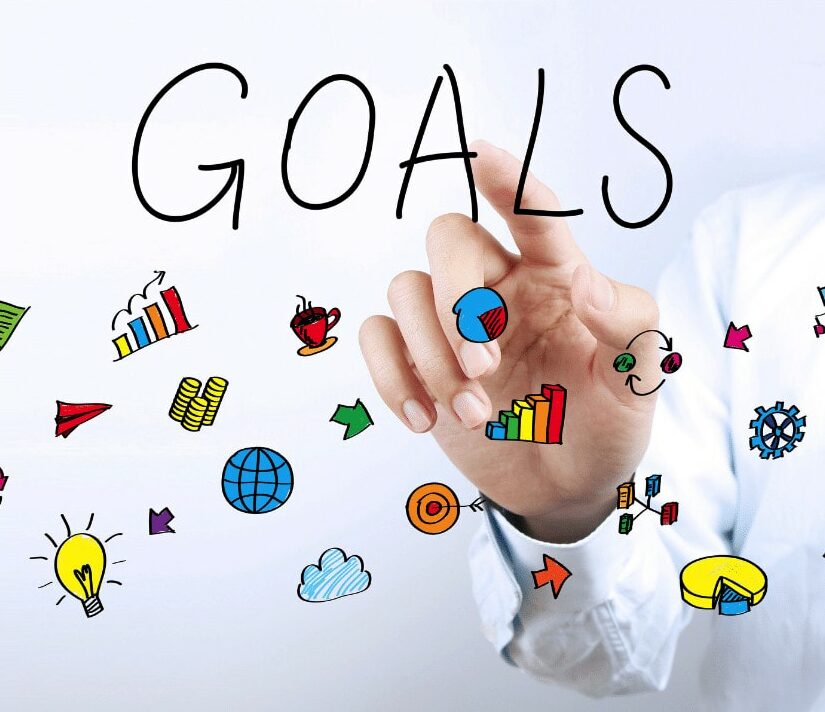 As a manager, setting objectives for your remote employees is your primary responsibility. Setting goals and objectives can be a very tough task. Goals are a great tool for mapping out a path for the immediate future.
Goals help employees decide what they would like to focus on next and help managers track an employee's performance and even measure it. In addition to being personal and individualistic, goals can also help the organization on a broader level, with goals being aligned with the organization's main objectives.
Also read: Are your employees setting strong and effective goals?
When employees achieve their goals, it is easy to figure out what needs to be done next. One of the most popular approach to set goals is the SMART goals methodology. The SMART method of goal-setting can help avoid major goal-setting mistakes. And of course, with time, it becomes easier and easier to use.
Keep The Lines Of Communication Open
Unlike other employees, remote employees do not get to communicate frequently with their managers. But make sure that you keep the lines of communication open between you and your remote employees.
Did you know that 69% of the managers said that they often feel uncomfortable communicating with employees and that over 37% of the managers feel uncomfortable giving direct feedback about their employees' performance?
Though communication seems like a really easy way to mitigate complications at workplace, it is so much more than that. Good communication is a very essential tool that helps organizations increase their productivity and drive employee engagement.
In an organization that focuses more on strong lines of communication, it is easier for managers to understand the skills and talents of their direct reports. This creates a sense of trust among the supervisors and employees and companies with good communication are said to retain their workforce more than their counterparts.
Plan Out Weekly And Monthly Project Activities
You should be prepared ahead for any challenges that your remote employees are going to face. In many cases, there are technical problems that prevent the remote employees from performing as they are expected to. Give them right tools and resources.
Define individual goals & strategies clearly and communicate them to your remote workers so that your employees understand that meeting their individual goals contributes to the organizational goals.
Monitor Employee Performance
Frequent monitoring of employee progress is important. Plan scheduled visits and personally talk to them. Don't make them feel remote. They should feel connected to the organization even if they aren't physically present.
Keep track of their improvements and take care of their developmental needs. Monitoring continually means providing ongoing feedback and consistently measuring employee performance.
Have a performance review software that can help you track your employees' performance.
Employee Self-evaluation
Encourage them to self-evaluate. Ask them to list the areas that they think they are good at and the areas that they think need to be improved. Also, ask them to assess the performance of their team members. By doing this, you are giving them an opportunity to know where they stand. Also, share your opinion about their feedback.
Having frequent conversations about their performance plans and strategies motivates employees to perform better. It also helps managers boost employee morale from time to time, which in turn contributes to improved organizational productivity.
Also read: 10 best tools for setting goals and tracking progress
Build Trust
Trust your remote employees and exhibit the trust when you talk to them. Most employers feel that the remote employees do not dedicate themselves to work completely. This mindset cannot help you build a team spirit. Allow them to take decisions sometimes.
Evaluate them based on the outcome and not on their behavior. This creates a sense of satisfaction for the employees and motivates them to improve themselves.
Use Performance Management Software
Performance review software helps in the effective evaluation of employees' performance. The ingrained features like real-time feedback, goal setting and tracking, 360 degree feedback, engagement surveys, reward and recognition, and unbiased performance reviews are extremely beneficial for performance review for remote employees. Furthermore, it improves communication, employee learning and development, and diversity in an organization.
Engagedly is a real-time performance management solution that has helped multiple organizations manage their remote teams efficiently. It comes with unique features that help to enhance the performance of remote teams and thereby improve organizational productivity.
---
Fill the form below to find out more about employee performance check-ins and how your organization can benefit from Engagedly's Weekly Check-ins!
---
Get In Touch With Us
November 17, 2022
One of your best employees requests you for a one-on-one meeting and says, "Hey…
November 15, 2022
I'm sure at least 90% of the working population has at one point or the other…