We live in an information era where tech-powered innovations support business processes and increase effectiveness and productivity. COVID-19 disrupted industries worldwide, and it's been more challenging than ever to find and retain the right talents. Far too many organizations neglect the vital Human Resources aspect called "onboarding".
Did you know that hiring a new employee costs $4,000 and 24 days on average? On top of that, a negative onboarding experience doubles the chance of the new employee finding a job opportunity somewhere else. Investing in an effective onboarding program sounds complex and costly at first, but failing to have established onboarding processes costs way more in the long run.
Let's talk about how tech-powered innovations can improve the onboarding experience, increase engagement levels and productivity, while decreasing employee turnover. 
1. Utilize virtual reality technologies
Virtual reality is slowly becoming more advanced, providing an abundance of opportunities, including cost-efficient and engaging employee onboarding processes. Since many social restrictions are still active due to COVID-19, it's tough to organize an immersive onboarding process – but virtual reality technologies can help.
Walmart utilizes VR onboarding and has reported stunning results, including 30% higher employee satisfaction, 70% better test scores, and 12.5% higher knowledge rates than the traditional onboarding process.
Imagine training in a 360-degree immersive environment where employees could learn from mistakes without causing financial losses. Additionally, you can reuse and revisit the whole onboarding process as many times as needed, ensuring the highest engagement and information retention.
Johnson & Johnson conducted a comprehensive study on the effectiveness of VR in surgeon training, and the results were astonishing. 83% of VR-trained surgeons could perform surgical procedures after the training with a bit of guidance. It is fascinating that none of the candidates who underwent traditional training could perform the same procedure.
2. Gamification in employee training
According to HR Daily Advisor, 91% of new employees stay in a company for at least one year, while 69% remain at least 3 years – if onboarding process was engaging and well-structured. Gamification in the onboarding process ensures high employee engagement and retention through basic gaming principles incorporated into the training processes, such as progressions through levels, achievements, and advanced feedback.
Gamification offers a fun and engaging onboarding process with a dose of competitiveness, since there are public scoreboards, achievements and goals. Here are a few ways gamification can make the whole onboarding process less stressful and more engaging and fun:
Higher knowledge retention

– scrolling through mundane PowerPoint presentations and getting lost in a sea of information is a thing of the past. Introducing an interactive module, such as a quiz with scores and awards, keeps employees engaged and motivated.

Advanced goal setting

– if you've ever played a computer game, then you know the importance of small objectives and tasks. Gamification can break down a complex onboarding process into smaller tasks, where employees can track their progress and get awards or certificates for completion.

Automating the process

– creating a task checklist can automate parts of the process, since employees can follow the tasks and tick the box after completion. As an employer, you can create the whole process once and then reuse and tweak it.
3. Strive for a paperless onboarding process
Many people associate onboarding with a paper-heavy and bureaucratic process. It is partially true, but companies are slowly transitioning to a paperless onboarding process. A paperless onboarding process speeds up the whole process, while increasing employee engagement and satisfaction. According to Glassdoor, 82% of employees believe an inclusive and structured onboarding process can increase employee productivity and satisfaction. 
Various creative and effective onboarding tools reduce the amount of paperwork, protect sensitive employee data, and speed up the whole process without a bureaucracy burden. Here are the key benefits of turning to a paperless onboarding process:
Protecting sensitive data

– Data protection is essential, especially when it comes to sensitive personal information.

Advanced feedback loop

– Collecting feedback from employees and continually working on process improvement.

Reusing and automation

– For some processes, you can create templates to automate workflows and streamline the whole onboarding process.

Visualizing the process

– It is easier to visualize and review the onboarding process, marking redundant steps and optimizing the entire process for increasing employee satisfaction, engagement, and retention.
4. Build a knowledge base and community
One of the main goals of the onboarding process is teaching new employees about company culture, values, goals, processes, and services. Having a source of information at hand can speed up the whole onboarding process for new employees, and that's where knowledge bases come in handy.
The whole process is resource-heavy, so the innovative approach is to invest into building an easy-to-use knowledge base, offering important information about the company. Organize and structure a knowledge base to avoid confusion and time-wasting while searching for information. Encourage current employees to share their experiences and knowledge. Analyze the most common questions or challenges of new employees, and create an easy-to-navigate guide that answers all questions.
5. Invest in online training platforms
The onboarding process is extremely challenging and stressful, mainly due to facing a new environment and handling tons of newly acquired information. Proper and specialized training is a prerequisite for successful employee onboarding and employee retention, and technology can support interactive training.
The most effective way of learning new things, be that upskilling or re-skilling, is by using well-established training/learning protocols, and performing the required actions repeatedly, with a progressional increase in attention to detail – interactive training platforms could boost the amount of acquired information by exposing the trainees to familiar or everyday situations. For instance, you can create an online training platform where employees face real-life situations and act quickly. A dynamic environment that simulates a real-life environment speeds up the whole onboarding process.
Combining knowledge bases and advanced technology, such as virtual reality, could bring benefits to employee training. For instance, creating a quiz with the most common questions and situations is an excellent way to utilize interactivity in learning. Also, you can use virtual reality to simulate the natural environment and problems that require fast decision-making.
Technology increases onboarding satisfaction and employee retention
Did you know that it takes up to 8 months for new hires to reach the proficiency and productivity of experienced co-workers? Onboarding is an often overlooked aspect of the Human Resources department that could save loads of resources. Tech-powered innovations allow process automation while increasing the overall onboarding process satisfaction, as well as employee productivity and retention.
---
Want to know how Engagedly can help you manage your employees better? Request a demo today. 
---
Guest blog contribution by Derek Jones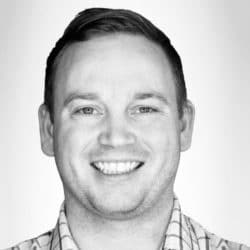 Derek is the Head of Partnerships, North America at Deputy, a global workforce management platform for employee scheduling, timesheets, and communication. He helps business owners and leaders to be law compliant, manage labor costs, and build exemplary workplaces. He has over 16 years of experience in delivering data-driven sales and marketing strategies for SaaS companies.
May 4, 2023
People talk. Some people talk more than others, and that's okay. But in the…
April 19, 2023
360-degree feedback provides individuals (in-house employees and freelancers) with…