Here are the next 25 stalwarts who are a part of the list, Top 100 HR Influencers of 2017.
26. Kris Dunn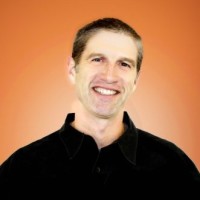 Kris Dunn is influential in the HR field for his work in recruitment.  He is currently the Chief Human Resource Officer at Kinetix.  Kinetix is a recruitment outsourcing firm for companies that are growing quickly.
They aim to hire talented individuals, and do so quickly and efficiently.  In addition to his work at Kinetix, he also writes two separate blogs to build a community around human resources. You can find his blogs at www.hrcapitalist.com and www.fistfuloftalent.com.
27. Ceree T. Eberly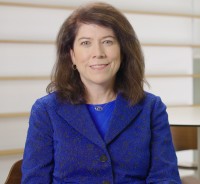 Ceree T. Eberly is the SVP and Chief People Officer at the Coca-Cola Company.  She joined the Coca-Cola Company in 1990 and has held various leadership positions in her time there.
As CPO, Eberly looks over human resource practices for 150,000 employees across 200 countries and strives to make each employee as productive and high performing as possible.  She also served as the Chair of the Board of Trustees for Oglethorpe University, on the AACSB International Business Practices Council and more. Eberly is also a huge advocate for women in the workplace as well as the executive sponsor of Coca-Cola's Millennial Voices Organization.

28. Marc Effron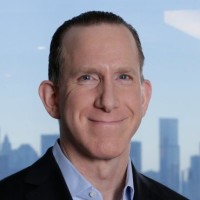 Marc Effron has had a large influence in HR through his work as President of The Talent Strategy Group. The Talent Strategy Group helps companies improve the quality of their talent. He also co-founded the Talent Management Institute, an educational program at the University of North Carolina at Chapel Hill.
Effron founded and publishes the Talent Quarterly Magazine. He also co-authored the Harvard Business Review bestselling book One Page Talent Management, which has been very influential in shaping the talent management industry.
29. Michael Elliott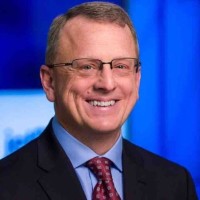 As of 2015, Michael Elliott is JetBlue's Executive Vice President of People.  Among his many responsibilities, a few include upholding company culture, talent development, maintaining corporate social responsibility, and more.
Within the company, Elliot is widely revered for his ability to develop talent through leadership that empowers.
He originally joined JetBlue in 2010 as the Vice President of Crew Relations and has been with the company ever since.  Before 2010, Elliot worked for Airborne Express/DHL.
30. Joelle Emerson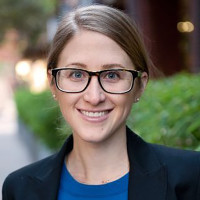 Joelle Emerson is influential in the field of Human Resources for striving to improve workplace inclusivity. She was previously part of Equal Rights Advocates, a philanthropic organization focusing on women's rights, where she represented women in discrimination and sexual harassment cases, among others.
This work inspired her to found Paradigm Strategy Inc., a diversity and inclusion strategy firm. As CEO, she and her team create strategy and implementation plans, do assessments, and lead workshops for different companies so that they may improve their inclusivity policies and culture.  Her goal is to make good companies even better by increasing diversity.

31. Julie Escanilla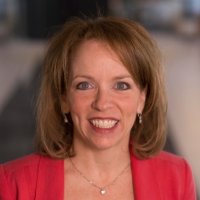 Julie Escanilla is the Vice President of Global Talent Acquisition Operations for one of the world's leading hospitality companies, Marriott International.  Her work mainly focuses on advising and consulting with executives and vendors of Marriott International on all matters related to hiring. She also leads a team focused on the acquisition and relocation of talent, globally.  Due to the hard work of Escanilla and her team, Marriott was even named one of the Top 100 Companies to Work for by Fortune in 2016.
32. Craig Fisher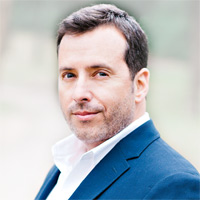 Craig Fisher works at the intersection of Marketing and Human Resources as an employer branding strategist. He has served as the head of marketing and employer branding at Allegis Global Solutions RPO and as the Director of Employer Brand, Talent Acquisition Marketing, and Hiring for CA Technologies.
His branding methods have been adopted by companies like LinkedIn, Zappos, and more. Additionally, he is a popular keynote speaker at human resources, sales, and social media conferences and the author of the book Inbound Recruiting.
33. Grant Freeland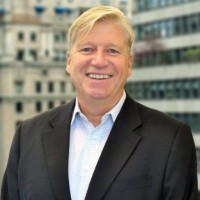 Grant Freeland is a Senior Partner at the Boston Consulting Group. Currently, he is the Global Leader of People and Organizational Practices at BCG. His work focuses on areas such as organizational design and transformations, leadership and company culture.
He was recognized for his work when Consulting Magazine named him one of the Top 25 Consultants of 2017.  Before joining BCG in 1989, Freeland was the marketing communications manager at Hewlett-Packard.
34. Janelle Gale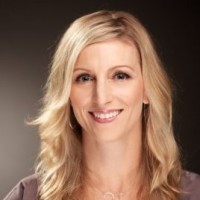 Janelle Gale is the Vice President of Human Resources for Facebook.  The social media giant employs over 17,000 people across 30 countries. She is in charge of the HR Business Partners, Talent Management, Diversity, and Operation divisions of Facebook's HR.
Gale is known for trying to maintain transparency and openness within Human Resources, especially when it comes to performance reviews and the overall company culture. In addition to her HR work, Gale also serves on the board of Sughar Foundation, a nonprofit organization teaching rural Pakistani women entrepreneurial and business skills.
35. Amelia Generalis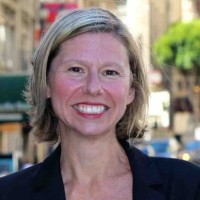 Amelia Generalis has a diverse background in human resources, with experience in the software, automotive, and petroleum industries. She is currently working at Model N as the Senior Vice President of Human Resources. Model N is a software company helping life science, manufacturing and technology firms with revenue management.
Previously, she was the VP of Human Resources at Anaplan, a planning and performance management software company.
36. China Gorman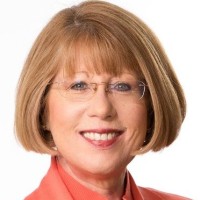 China Gorman has over 20 years of experience working in human capital management.  Early in her career, she served as the CEO of A Great Place to Work Institute.  More recently, she has served as the independent director of companies such as PeopleStrong, a leading HR firm based in India, and Motivis Learning, an education management company.
She also serves as a board chair of Universum, a market research company focusing on talent expectations. In addition, she works as an independent human resources consultant for companies both big and small. With all of her experience, she has carved out a niche for herself in the human resources market, with her focus on career transitioning, leadership development, and efficient business models.
37. Adam Grant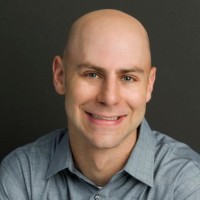 Adam Grant has been recognized as both "Wharton's Top Rated Professor" and one of "The World's 25 Most Influential Management Thinkers". In addition to being a professor and businessman, he is also a New York Times Best Selling author with his books Originals and Give and Take. These books focus on helping leaders fight groupthink and the importance of helping others.
He also often gives keynote speeches or writes articles for publications like the New York Times, Harvard Business Review, and more. A few of his consulting clients include Pixar, the NBA, and Johnson & Johnson. Furthermore, he conducts a great deal of research. A few of his findings include the notions that constructive feedback and positive reinforcement should be separated and not sandwiched, that there is no one specific correct work culture, and that reciprocity between givers and takers is crucial to a successful business.

38. Kevin Grossman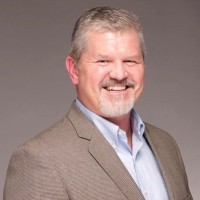 Kevin Grossman is a talent acquisition and human capital strategist with over 18 years of experience. He currently serves as the President of Global Programs for Talent Board HR, a non-profit that provides awards and feedback to organizations.
He has also had a large influence in human resources through his podcasts and talks. He is the producer and host of various "World of Work" clips such as Working Tech, the CandEs Shop Talk, and Reach West Radio. He also co-founded the World of Work community blog TalentCulture.com, which houses the successful weekly show #TChat.
39. Beth Anton Grous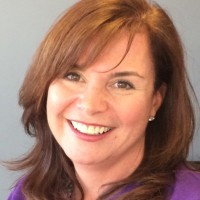 With over 25 years of experience in Human Resources, Beth Anton Grous was a great addition to TripAdvisor's leadership team. TripAdvisor is the world's largest travel site, operating in over 45 countries.  She now serves as their Chief People Officer, leading their global HR practices.
Her work there focuses on talent acquisition and development. Within TripAdvisor, she is known for her business and results focused approach to HR strategy as well as her long record of success in the industry.

40. Russ Hagey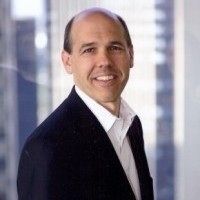 Russ Hagey is a partner, director and Worldwide Chief Talent Officer of Bain & Company. He leads the talent recruitment and development processes at Bain & Company and is in charge of training and HR for thousands of people across 50 office locations. In acknowledgement of his excellent work, Hagey was honored as one of the Top 10 Chief Human Resource Officers of 2015 by Forbes.
Outside of HR, Hagey is also an active philanthropist. He currently serves as the Co-Chair for the Elizabeth Glaser Pediatric AIDS Foundation and sits on the board of directors for LA's BEST among other charitable activities.
41. Hope A. Hardison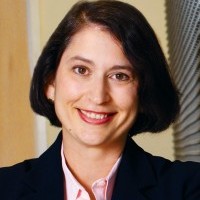 Hope A. Hardison is the Senior Executive Vice President, Chief Administrative Officer (CAO) and Director of Human Resources at Wells Fargo.  When she accepted the job in 2015, Wells Fargo decided to merge the titles of HR Director and CAO due to Hardison's extensive HR experience. She has been working at Wells Fargo for over 20 years and uses this in depth knowledge of the company to succeed in her human resource role.
Her job now encompasses HR, Marketing, communications, community relations, brand management, compensation, talent management, and so much more.

42. Chris Havrilla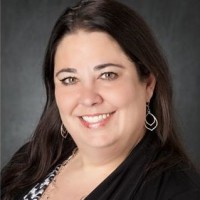 Chris Havrilla is the Vice President of Global Human Resource Technology at ADP. She works to form ADP's HR strategy and ensures that this strategy is executed throughout the company.
Previously, she served as ADP's Senior Director of Talent Technology and Analytics. Her specialties lie in corporate recruiting, sourcing, human resources, and talent management, with a focus on the technology space.

43. Robert Hogan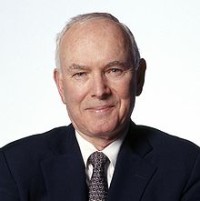 Robert Hogan has made a large impact on human resources and industrial-organizational psychology through his work on personality. He was the first psychologist to demonstrate the connection between personality and organizational effectiveness and is now a leading expert in the field on personality assessments and leadership.
He has worked on a lot of material on the subject, such as his book Personality and the Fate of Organizations, the Handbook of Personality Psychology, the Hogan Personality Inventory, the Hogan Development Survey, and so much more. He is now the president of Hogan Assessments, an organization he founded in 1987. His firm takes a scientific approach to assessment and consulting work and they currently work with some of the largest companies worldwide.
44. Katelin Holloway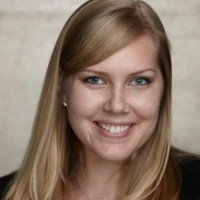 Katelin Holloway is influential in human resources for her impact on company culture.  She is currently the VP of People and Culture at Reddit.  At Reddit, she strives to create a respectful, open, and fair culture.
She believes this culture helps her employees work to their full potential and bring more success to Reddit.  Before Reddit she worked at various companies, such as Pixar Animated Studios and Klout.  Her time at Pixar shaped her beliefs around culture; she now believes that maintaining a sense of inclusion and belonging at work leads to more creative, successful outcomes.
45. Linda Hyman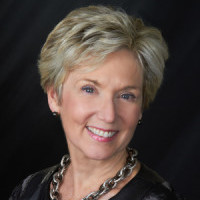 Linda Hyman is the Executive Vice President of Global Human Resources at Korn/Ferry International. She works in the Global Life Sciences, Consumer Markets, and Human Resources departments as well as serves on the Global Operating Committee for Korn Ferry.
Hyman's leadership skills and consulting experience are key to her success at Korn Ferry; they allow her to successfully engage with both clients and coworkers alike.
46. Chuck Hill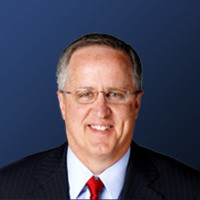 Chuck Hill joined Pfizer's Human Resource department in 1987 and is currently the Executive VP of Worldwide Human Resources. He focuses on developing and implementing Pfizer's HR strategy and, more specifically, on moving forward with the company's OWNIT! Culture. The OWNIT! Culture at Pfizer encourages employees to take ownership over their projects and work and be creative in their ideas. An Air Force veteran himself, Hill now serves as the executive sponsor of the Pfizer Colleague Council for veterans. Hill understands the positive impact both active military personnel and veterans can have on a company's success and is striving to ensure they are supported at Pfizer.
47. Henry G Jackson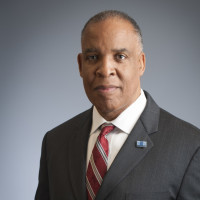 Henry G Jackson has been a leader for the Society for Human Resource Management (SHRM) since 2010 and is currently the President and CEO of the organization. He has helped SHRM grow enormously during his time.
The organization now has around 290,000 members, began a certification process to help HR professionals progress in their careers.  He also helped SHRM open the first state office in California as well as partner with various organizations, such as the Council for Global Immigration.
48. Charlie Judy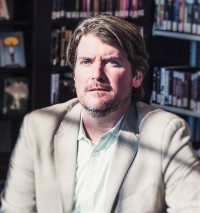 Charlie Judy is influential in human resources for his focus on trying to create authentic career experiences and building workplace cultures.  He spent over 20 years working as a human resource executive with various companies before founding WorkXO, an innovative culture management firm in Chicago, with Jamie Notter and Maddie Grant.
WorkXO analyzes workplace culture through their proprietary assessment tool, the Workplace Genome.  Through the analysis of this assessment, WorkXO strives to improve company culture and bring a human touch back to the workplace.
49. Kenneth Kahn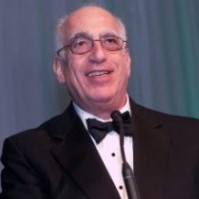 Kenneth Kahn is the President of LRP Publications, a professional publication company focusing on human resources, employment law, and education. LRP Publications created the magazine HR Executive Online, one of the leading HR magazines in the country.
Kahn is also a very influential figure in the field of HR publications and business. In fact, he was awarded the Economic Development Leadership Award by the Business Development Board of Palm Beach County.  He also serves on many boards, including the Cornell University School of Industrial and Labor Relations Board.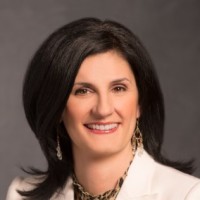 Francine Katsoudas has been working at Cisco for over 20 years. She began her career with them as a businesswoman but soon moved to the HR department where she flourished. She is now the Senior VP and Chief People Officer at Cisco and is in charge of over 70,000 employees across 170 countries.
At Cisco, her job description entails many aspects of managing people and human resources such as talent recruitment, building the company culture, corporate social responsibility, and more. As Cisco attempts to modernize and transform their human resources practices, they believe Katsoudas is the key.
---