Here are the next 25 thought leaders who are a part of the list, Top 100 HR Influencers of 2017.
51. Sommer Kehrli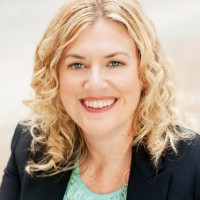 Sommer Kehrli is the Executive Director at the Centre for Organizational Effectiveness.  The Centre for Organizational Effectiveness is a public sector organization in California which provides consulting, educational, and coaching services.
Kehrli's background is in coaching, change management, training, and creating feedback assessments. Before she joined the Centre for Organizational Effectiveness, Kehrli worked as the Director of Performance Improvement for Kaiser Permanente.
52. Robin Kranich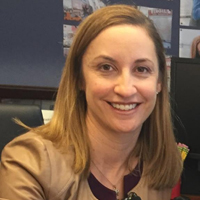 Robin Kranich is the Senior VP of Human Resources at Gartner, the leading IT research and advisory firm.  Since joining Gartner in 1994, Kranich has worked in various departments including sales, management and business development roles.  Now, as the SVP of HR, she focuses on strategy, recruitment, diversity, compensation, and development.
She is using her unique background to transform Gartner's human resources. She believes her experience has prepared her to understand individuals' capabilities and tailor them to Gartner's collaborative needs. Prior to joining Gartner, Kranich worked in the technology group at Marriott International.
53. George LaRocque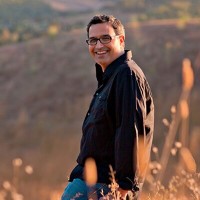 George LaRocque specializes in Human Resource Technology and Human Capital Management.  He is the Founder and Principal of LAROCQUE and #HRWINS. He works as a consultant, advisor, and analyst for firms working in the HR Technology industry.
Through #HRWINS, LaRocque reports on trends and new innovations in HR technology.   Furthermore, he is a Software as a Service (SaaS) expert and has built many businesses that provide services through SaaS. This expertise allows him to advise other SaaS products.
54. Sharlyn Lauby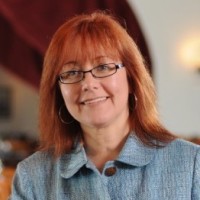 Sharlyn Lauby is an HR leader from South Florida. She is currently the President of ITM, a management training and HR consulting firm.  ITM was recently named one of the Top 100 South Florida Small Businesses. Lauby is also the leading author and publisher of the blog, HRBartender.
This serves as a medium to provide recent HR information to ITM's clients as well as the general population. HRBartender was recently named one of the Top 10 Business Blogs Worth the Read by the Society for Human Resource Management (SHRM).
55. Edward Lawler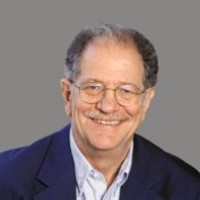 As the founder and president of the Center for Effective Organizations (CEO) at University of Southern California, Edward Lawler has made a huge influence in Human Resources. His organization, CEO has produced huge amounts of research on human resources, management, organizational design, and more.
He is also a distinguished business professor at USC Marshall School of Business. He has written over 50 books and 400 articles. Furthermore, Lawler has been recognized around the world for his excellent work and was even named by Businessweek as one of the Top 6 Management Gurus.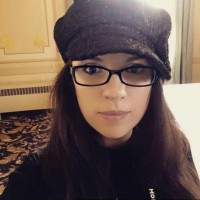 Within the HR industry, Crystal Miller Lay specializes in branding, recruitment, and social media. She currently is working as the CEO of Branded Strategies, a consulting company focused on talent recruitment and branding strategies.
Additionally, she writes for many publications such as Forbes, Recruiting Daily, HR Capitalist and more. She also often speaks at conferences across North America and Europe as well.
57. Alec Levenson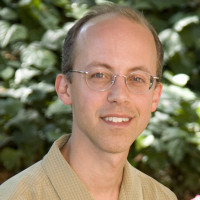 Alec Levenson is a senior research scientist for the Center for Effective Organizations at the University of Southern California.  With a background in economics, he mainly focuses on doing research and consulting work today.  His research is mostly focused on the economics of human resources and organizational design, analytics, and talent strategy. His research has been featured in many publications, such as the New York Times, Wall Street Journal, The Economist, National Public Radio, and more. He also serves on the editorial boards of Human Resource Management and Small Business Economics. As a consultant, he has worked with impressive companies such as Capital One, American Express, Microsoft, Boeing, and more.
58. Manuel London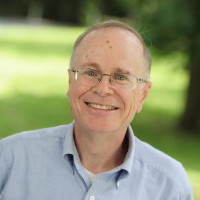 Dr. Manuel London is impactful in human resources for his work in academia. He is currently the Dean of the College of Business and Director of the Center for Human Resource Management at Stony Brook University.  He has been on the faculty at Stony Brook since 1989. He is also a recognized researcher and author. In fact, he received the Book Award from the Society for Human Resource Management for his book Change Agents: New Roles and Innovation Strategies for Human Resource Professionals. Prior to his work at SUNY-Stony Brook, Dr. London was at the University of Illinois at Champaign/Urbana as well as a part of AT&T's human resources department. 
59. Aaron McEwan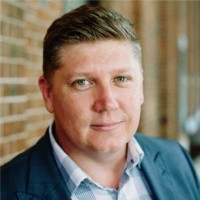 Aaron McEwan has over twenty years of experience in the talent management and human resources consulting fields. He currently serves as the advisory leader for CEB's human resource practices.
In addition to advising CEB, McEwan lectures on Coaching for Innovation and Change at Sydney Business School.  Prior to joining CEB, he had leadership and consulting roles at firms like Hudson Global Resources, Lee Hecht Harrison, and Opic Group.
60. Dianne Mills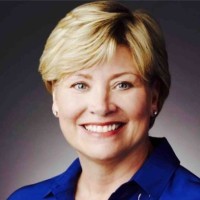 Dianne Mills' career is unique in that she has 15+ years of real business experience in banking and marketing in addition to years of HR experience.  Currently, she is serving as the Senior Vice President of People at Walmart Global eCommerce.
She works in recruiting, strategy, designing compensation, and more, in order to make Walmart's Global eCommerce business as successful as it can be. Prior to joining Walmart, Mills was the VP of Human Resources at Paypal.
61. Chris Mason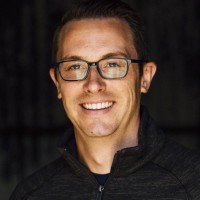 Chris Mason is the Head of Talent Management, L&D, Compensation, and Workforce Analytics at Patagonia. He is influential in human resources for his attempts to modernize talent management processes.
Specifically, he is working to shift talent management to be more data driven and more dynamic. In addition to talent management, his work centers around organizational effectiveness and learning and development. His overarching goal is to invest more in people and improving the quality of work-life.
62. Tracy Maylett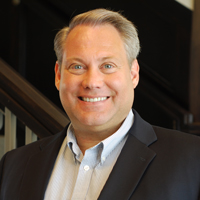 Tracy Maylett has coaching and consulting experience with leadership teams in over 30 countries. He is currently the CEO of DecisionWise, a management consulting firm that focuses on assessment feedback and creating change.
He is also a part time faculty member at Brigham Young University, where he teaches classes on leadership, talent management, and organizational behavior.  Maylett is also a best selling author, his latest book being The Employee Experience: How to Attract Talent, Retain Top Performers, and Drive Results. 
63. Kathryn Minshew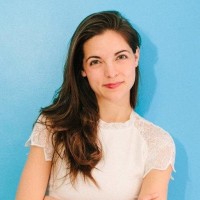 Kathryn Minshew is the Founder and CEO of The Muse. The Muse is an online career resource that aims to help people at all stages of the work cycle. The site houses courses, career advice, coaching, professional development training, and recruitment help.
Minshew is also a contributor to the Wall Street Journal and Harvard Business Review.  Most recently, Minshew wrote the book The New Rules of Work: The Modern Playbook for Navigating Your Career.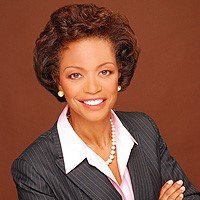 Teri Plummer McClure is the Chief Human Resources Officer and Senior Vice President of the United Parcel Service (UPS). Her background is in business and law, but she now works in human resources and employee communications as well as guides UPS with respect to ethical and legal initiatives worldwide. She also serves on the Board of Directors and Management Committee of UPS, helping them make good strategic decisions and remain profitable. Furthermore, McClure works with UPS public affairs and government relations where she advocates for increased competition, global trade and overall economic growth around the world. Additionally, she sits on the board of trustees of the UPS foundation, a philanthropic effort to bolster communities around the world. In 2015, the foundation distributed over $54 million in charitable donations.
65. Marcelo Modica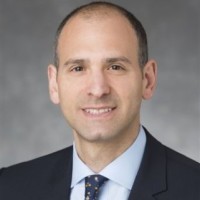 Marcelo Modica has had a large impact in human resources within the financial sector. He currently works as the Chief People Officer for Mercer.  His goal is to develop Mercer's talent strategy, which involves all aspects of human resources from compensation, to staffing, to development.
He is trying to ensure that their talent strategy that aligns with Mercer's values and mission as a company.  Previously, he worked at JP Morgan Chase in human resources.
66. J.T. O'Donnell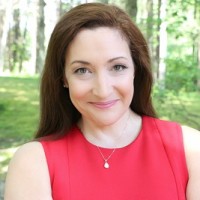 J.T. O'Donnell helps both individuals and corporations as a career coach and recruiting specialist.  She is the Founder and CEO of WorkItDaily.com (formerly CAREEREALISM.com), a website that provides courses, coaching, advice, and other services. The website offers everything from video tutorials to email coaching to resume and interview preparation to help individuals get hired and succeed in their careers.
The website has over 1 million monthly viewers and over 75K daily email subscribers. She is also a contributing author to Inc. Magazine and Fast Company.  Her work has been cited by various publications, such as the Wall Street Journal, USA TODAY, the New York Times, and more.
67. Sharon Patterson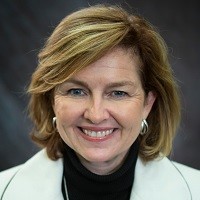 Sharon Patterson is the Executive Vice President at Lee Hecht Harrison. Lee Hecht Harrison is a management consulting firm focused on simplifying organizational structures, talent development, and helping firms through transitional periods. Patterson is in charge of all global HR strategy.
Her expertise lies in branding, compensation, and employee relationships. Prior to her work with Lee Hecht Harrison, she was the Senior VP of Canada Tire.
68. Paul Pastrone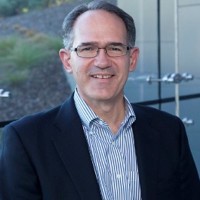 Paul Pastrone is the Vice President of Global Talent Management at Lenovo.  He has a lot of experience in international business and strategy, talent management and development, and leadership.
At Lenovo, Pastrone and his team work to define capability requirements for employees as well as define human capital processes that integrate smoothly with Lenovo's business strategy. Prior to joining Lenovo, Pastrone was the VP of Learning and Organizational Development at Hewlett Packard.  
69. Susan P. Peters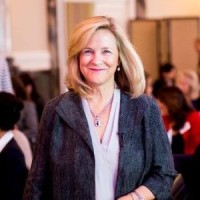 Susan Peters originally joined GE in 1979 through their Human Resources Leadership Program. Today, she serves as their Senior VP of Human Resources.  She is in charge of overseeing a workforce of around 300,000 employees across 175 countries.
Some of her main responsibilities include compensation, talent recruitment and development, and industrial relations. According to Peters, GE's open minded and diverse workforce has helped the company grow and remain competitive since its inception over 100 years ago.
70. David Peterson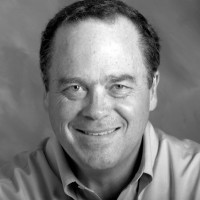 David Peterson is the President and CEO of O.C. Tanner, an internationally recognized firm focusing on recognizing and rewarding employees. Petersen has been with O.C. Tanner for over 30 years and has worked across many departments before becoming president.
In articles written about Petersen, his coworkers have described him as loyal, dedicated, and a good listener.  In recognition of his work and O.C. Tanners influence on the industry, he was named Utah Business Magazine's CEO Of the Year in 2016.  
71. Jeffrey Pfeffer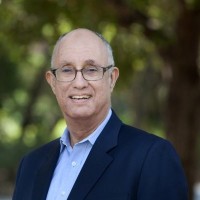 Jeffrey Pfeffer is a business theorist who is known for his writing and teaching on organizational behavior. Currently he is a Thomas D. Dee II Professor of Organizational Behavior at Stanford University's Graduate School of Business.  He teaches classes on OB, HR management, company culture, and more.  He has written or co-authored 14 books and over 150 articles as well as numerous blog posts, newspaper columns and more.  His most recent book is Leadership B.S.: Fixing Workplaces and Careers One Truth at a Time. Through his writing and speaking, he spreads knowledge to the public and other professionals on topics related to organizational behavior and business.
 72. Rob Phillips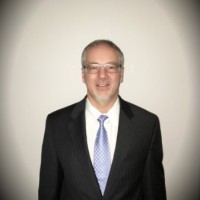 Rob Phillips is currently the Director of Leadership and Professional Development at Point72 Asset Management. There, his work centers on revamping the performance management system, talent and executive development, and assessment.
Previously, Phillips was in charge of Talent Development as the Group VP of HR at Gartner. Prior to his work at Gartner, he was the VP of Global Organization and Leadership Development at G.E.
73. John Quattrone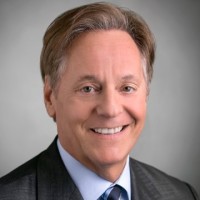 As of 2014, John Quattrone is the Senior Vice president of Global Human Resources of General Motors. Quattrone originally joined GM in 1975.  Since then, he has held various positions throughout the company, but has mostly focused on workforce relations.
Prior to becoming VP of Global HR, Quattrone was the Executive Director of HR for Global Product Development, Purchasing, and Supply Chain.  Outside of his work for GM, he has served on the board of directors of the American Society of Employers.
74. Liz Ryan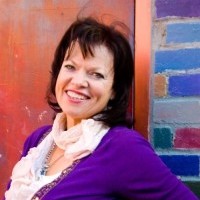 Liz Ryan is the CEO and founder of Human Workplace, a think tank, publishing firm, and consulting company. Their mission is to "Reinvent Work for People". Additionally, she is also a prolific columnist and frequently writes for newspapers, Forbes and LinkedIn on topics such as leadership, job searching and recruiting processes.
As an author, she recently published the book, Reinvention Roadmap. This book focuses on how to get a job in today's "new millennium workplace". She believes that past job seeking techniques are no longer relevant, and in order to be successful, one must adjust to today's job market.
75. David Rock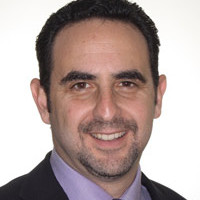 David Rock is influential in human resources for his attempts to connect neuroscience and leadership. As the Co-Founder and CEO of the NeuroLeadership Institute, Rock aims to do just that: couple neuroscience and leadership. The NeuroLeadership Institute hopes to apply their research to performance, diversity and inclusion, and learning and change. Furthermore, Rock co-edits the NeuroLeadership Journal and hosts and annual summit to share information on neuroscience and leadership. In addition to directing the NeuroLeadership institute, Rock also writes; some of his works include Your Brain at Work, Quiet Leadership and Coaching with the Brain in Mind.  
---