Workers who view their job as more than just working for a paycheck often exhibit a high degree of commitment. These workers show dedication and passion for what they do, and this zeal translates to the kind of engagement they receive from their company. 
According to research from Harvard Business Review, more than 90% of business executives believe that employee engagement can improve the individual and collective performance of team members – which will contribute to the overall output of the company. Other benefits to companies from employee engagement include increased productivity, customer satisfaction, better professionalism, etc. 
If driving employee engagement in a multinational organization is the objective, translation is a great place to start. This article explains five ways to increase employee engagement through translation. 
1. Recruiting a local internal communications team
Recruit locally. For instance, for better interaction with the Japanese arm of your company, it makes sense to hire a Japanese speaker to help with internal communications. It will help with your content choice and development. It will also facilitate the dissemination of internal information and seamless interactions with international teams. 
Find one person in each market and communicate your objectives with them. It would increase employee engagement in countries where your company has a branch office.
2. Know the cultural differences in particular markets 
Communication styles differ based on the country and people. To prevent a disconnect between the office in the UK and offices in other parts of the world, you need to do your research and offer solutions to issues that arise. 
Sometimes the teams in different countries can be worlds apart in behavior, which is obvious. Learn to understand the differences and let this guide you in communicating effectively with employees across the different branches in different markets.
3. Localize your content and target content with a global appeal
Localizing your content means you go back to the drawing board and plot new styles of content that are engaging and appropriate for staff in all the different markets globally. It can involve needing professional translation services to develop the content in their native language and change the context to suit different cultures. 
Many companies usually create a guide to localize the content according to plan. You may need a team from different markets to help in translating the content and making it suitable for the audience in their part of the world. You can also instruct your team to create content with worldwide appeal, reducing the work for the translators. Moreover, they can assist you in selecting content, determining which aspects need translation, and determining what type of content your staff would enjoy and spend time using.
4. You may get better results by segmenting the content form
Content can be engaging or boring, especially within a global organization. The goal of striking a balance can be pretty steep. You can try segmentation to see if you can target staff based on their location and post appropriate content for the specific target audience to check if you get more engagement. 
Factors that affect content engagement are the content's role, the platforms or media you share it on, and the specific target market. Some brands produce a monthly newsletter and share it via email with each manager across the global offices. They share an abridged version via print for the staff working in the offices locally and overseas.
5. Use a mix of local and international content
When thinking of your office locally and internationally, include different kinds of content that would suit everyone. You can do this to help the team understand and connect with the staff worldwide and improve the global team's synergy. Focus on getting the insights of the CEO, a local sales manager, and the entry-level staff. Be inclusive in your choice of content. Get contributions from all departments across different teams and the culture of your global team to spice up your newsletter. Spread it over the entire year to avoid overwhelming your team with information but also go for the right balance. 
You can also use games to increase employee engagement across the global team. Games such as a quiz, competitions, or other activities can help your team feel like a part of the whole. Choose games with global appeal that are appropriate.
Conclusion
Get the buy-in of your internal communications team on what everyone would like. Using translation services to communicate your plans and make your content accessible to all cultures is a sure way to get everyone from different countries and cultures to participate.
---
Do you want to know how Engagedly can help you increase employee engagement? Book a live demo with us.
---
This article is written by Daisy Benson.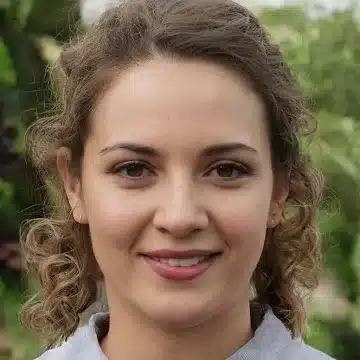 Daisy is an industrial and organizational psychologist who researches to identify solutions to problems that improve the well-being and performance of organizations and their employees. Daisy is also a freelance writer and often writes articles for credible blogs.