Engagedly Integration with MS Teams: How and Why Will It Help Drive Performance?
Efficient app integration. That's the goal we are striving for. Are you tired of juggling a million apps and losing productivity? Well, fear not, because MS Teams integration with Engagedly is here to save the day!
By seamlessly integrating with MS Teams, Engagedly eliminates the headache of constantly switching between apps and lets you focus on the important stuff. Plus, your team members will feel more connected to the workplace as they easily access our modules within MS Teams.
Not only will this boost efficiency and engagement among team members, but integrating with Engagedly's suite of features will take your performance to the next level with zero additional effort.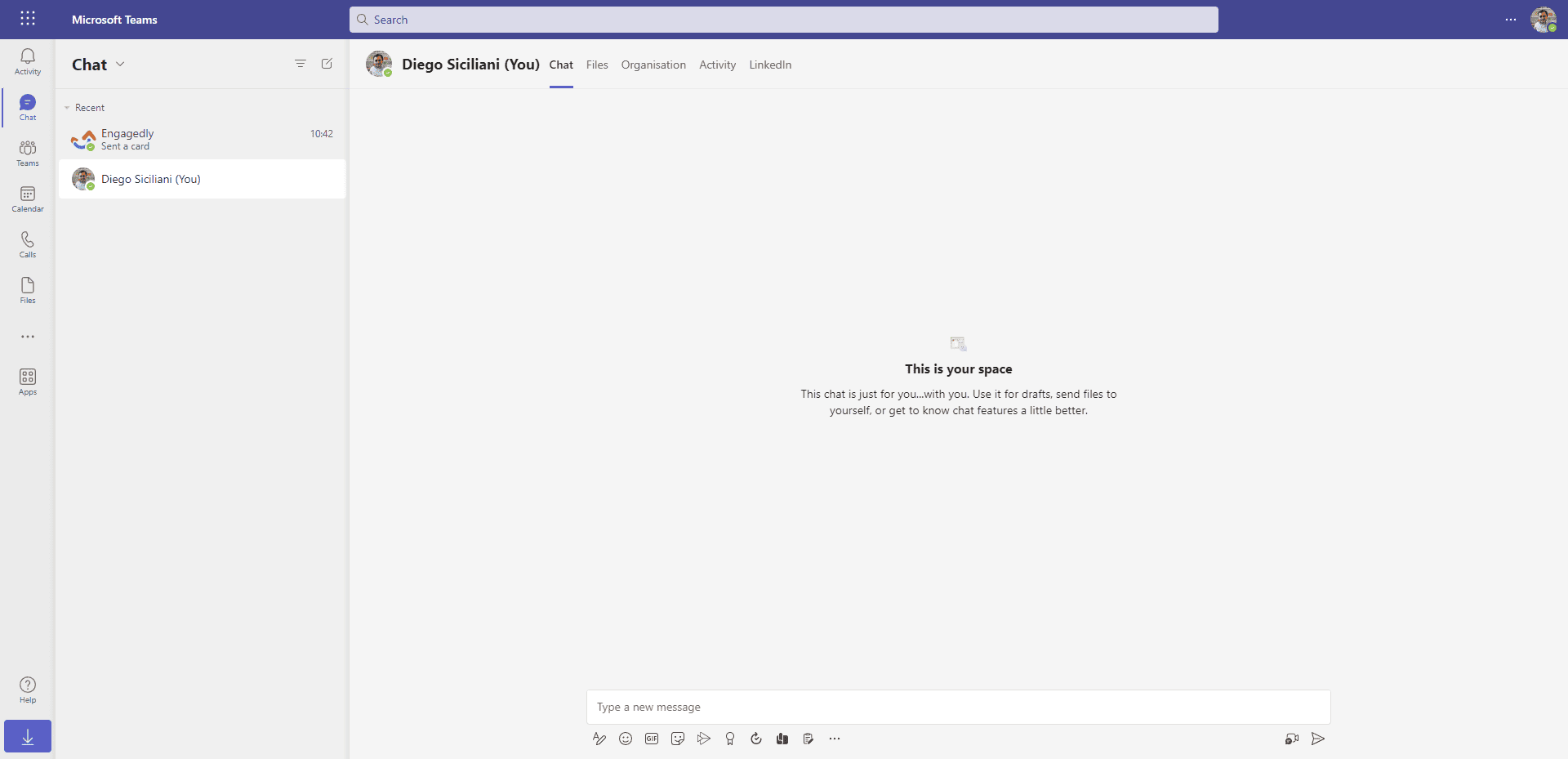 So why not give it a try? Say goodbye to app overload and hello to a smoother, more productive workflow with Engagedly and MS Teams!
How Do App Overload and App Switching Ruin Productivity?
App overload and app switching can really put a damper on your productivity! Here are ten ways they can ruin your day:
You waste time switching between apps instead of getting work done.

Too many apps can be overwhelming and make it hard to focus.

You might forget to check an app and miss important messages or updates.

Having too many apps can slow down your computer or device.

It's easy to get distracted by notifications from multiple apps.

You might have trouble remembering which app you used for a specific task or project.

Using too many apps can lead to information overload and confusion.

Switching between apps can interrupt your train of thought and make it hard to get back on track.

You might accidentally close an app or lose progress when switching between them.

App overload can lead to burnout and stress, making it even harder to be productive.
Sounds like a nightmare! That's why it's important to find tools like Engagedly that can integrate with other apps and streamline your workflow.
Engagedly and MS Teams Integration: Definite Perks and Benefits
Feedback at Lightning Speed: Quick and Easy Wins!
Clunky, slow feedback processes leave your employees feeling disconnected and disengaged. Well, fear not, because MS Teams is here to shake things up!
With MS Teams, managers can easily share comments and critiques, allowing the whole team to be part of a more engaging feedback process. Plus, the quick and convenient feedback process means that team members can instantly share their requests, comments, or views – all without leaving MS Teams.
Let your employees transform how they request and receive feedback with MS Teams and watch your team become more connected and engaged than ever before!
Get Your Praise on: The Solution You Need!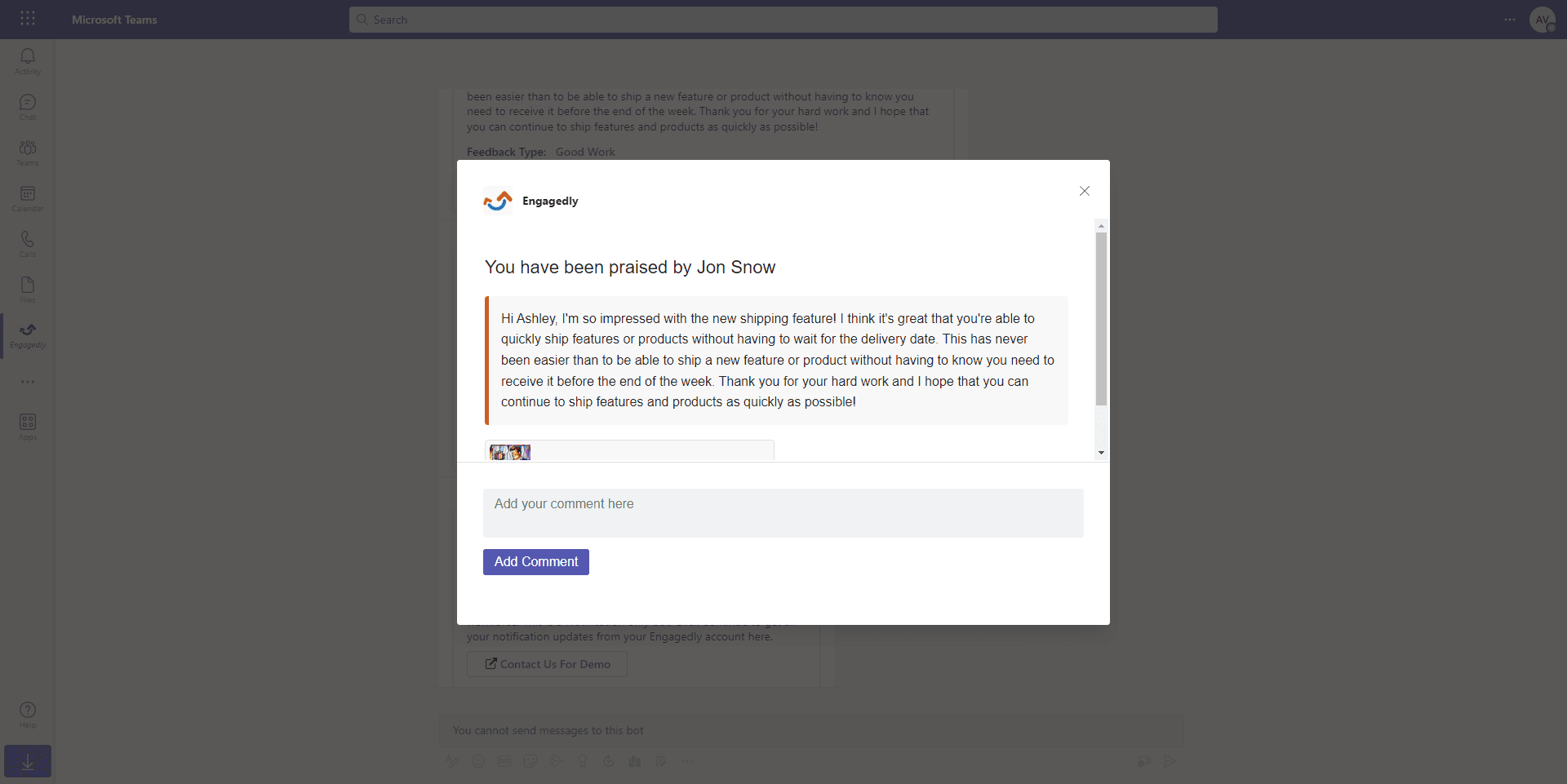 Say goodbye to app switching and hello to a culture of appreciation! With Engagedly, praising your employees has never been easier – no more procrastination, no more hassle.
Effortlessly give kudos, spark conversations within the group, and build a culture of recognition that fosters success. Plus, with the ability to give praise on the go, you can recognize your team members anytime, anywhere. 
So why not turn recognition into action and start building a healthier work culture? Get ready to see the benefits of a praiseworthy solution with Engagedly.
Boost Your Team Spirit!
Who says socializing has to be limited to after-work drinks? With Engagedly's integration with MS Teams, your team can stay connected and informed like never before!
From brainstorming ideas together to quickly responding to messages, this integration helps employees feel more in tune with their coworkers, so they always feel "in the know". Plus, it provides an avenue for faster feedback and communication, which can motivate team members through meaningful conversations.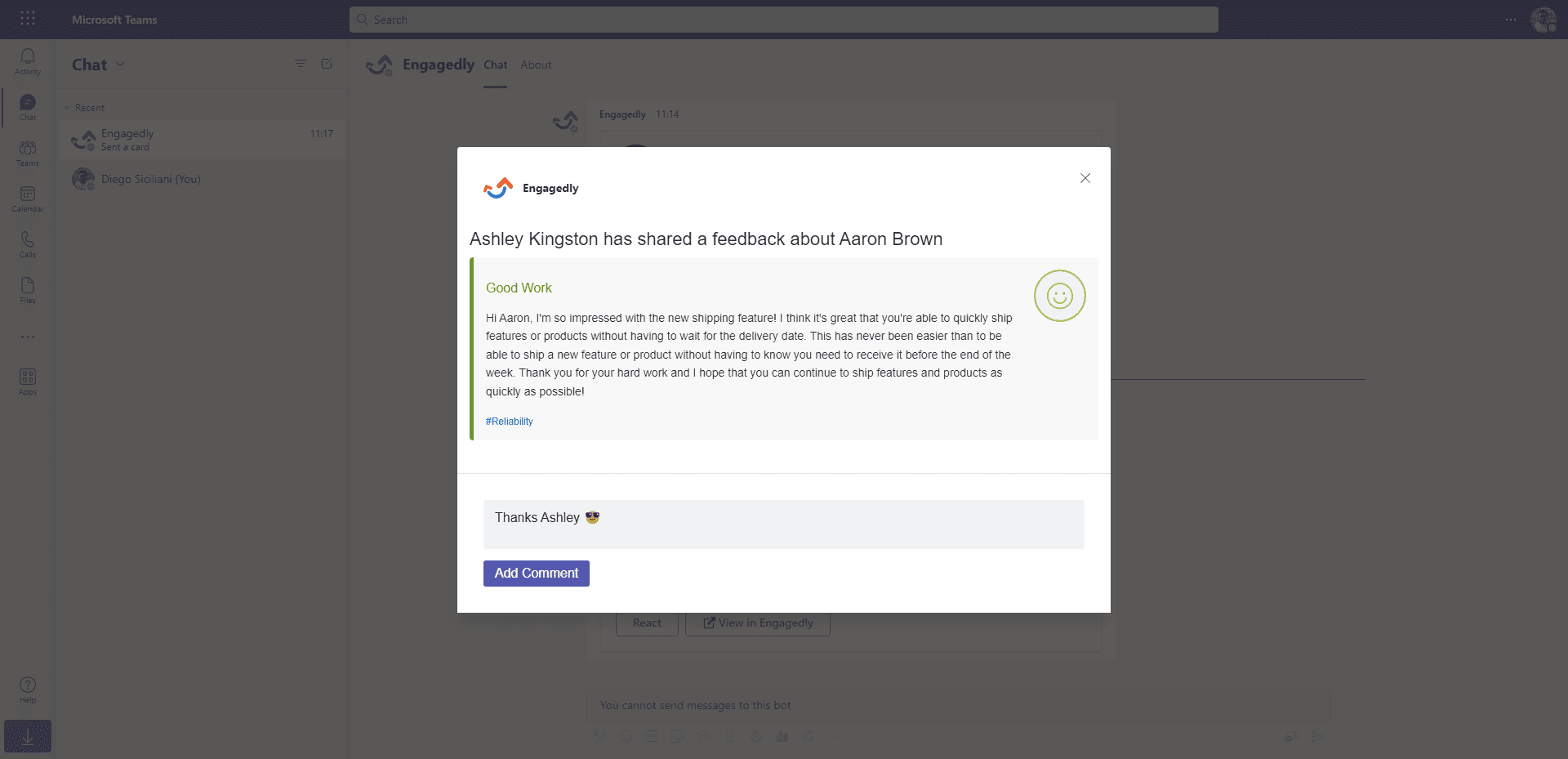 All of this adds up to a work environment that's conducive to growth and engagement beyond compare. So, redefine socializing and take your team's collaboration to the next level with Engagedly and MS Teams. Get ready to boost your team spirit and see the benefits of seamless communication and collaboration!
Game on for Productivity: Score Big with Engagedly!
Looking to take your goal-focused organization to the next level? Look no further than Engagedly! Our improved goal management system makes it easier than ever to track, manage, discuss, and update goals.
As a manager, you'll be able to power up productivity and open up conversations, all while staying on top of the latest updates related to your team's goals. With Engagedly, you can bring big results with minimal effort and keep your team on track toward success. So why not give it a try and see how easy goal management can be?
In conclusion
Ready to build high-performance teams for the future of work? Engagedly's integration with MS Teams makes it a breeze! With the ability to directly interact and take action from MS Teams, your employees can seamlessly manage key Engagedly modules and boost productivity. So, get ready to take your team to the next level with Engagedly and MS Teams!
---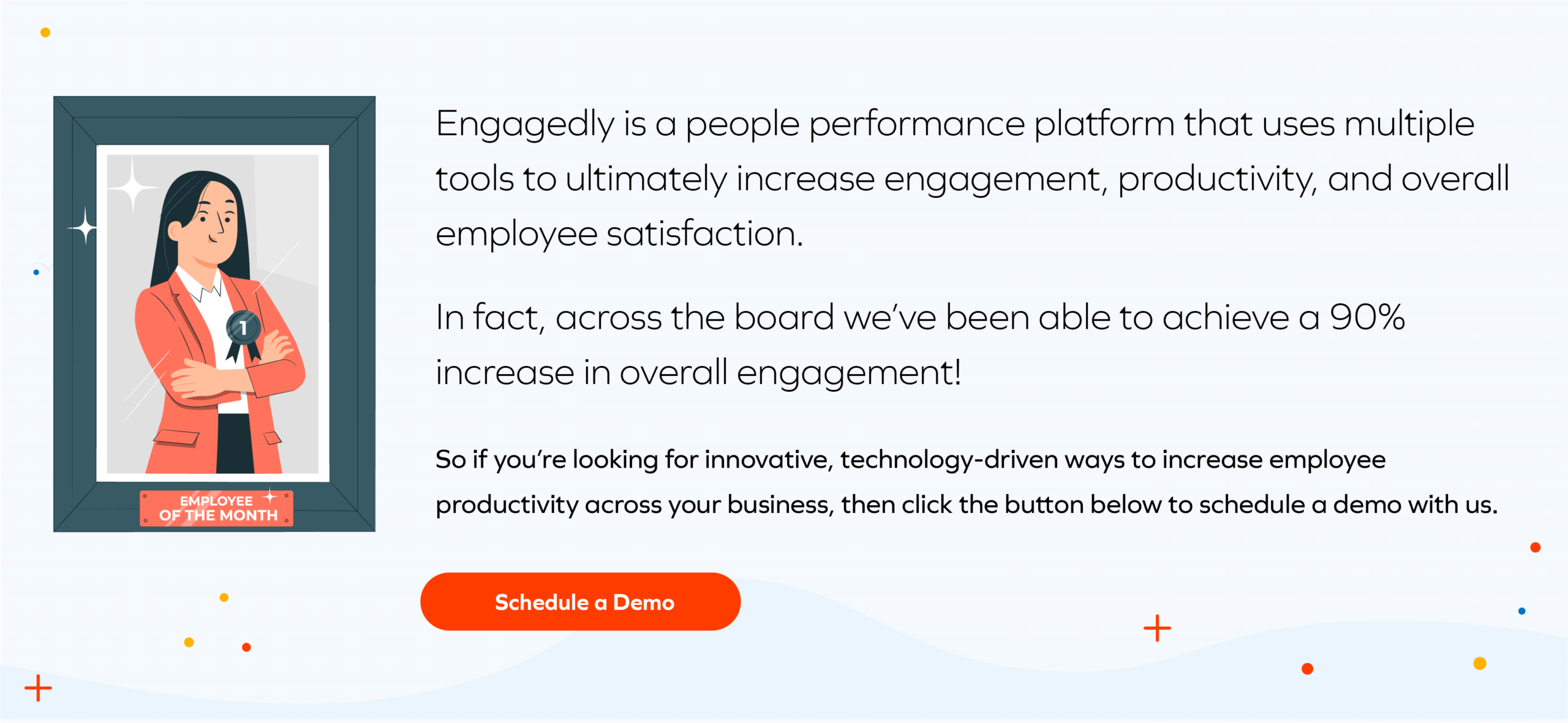 ---
Get In Touch With Us