Only 36% of employees are engaged in the workplace. HR teams have a responsibility to maximize engagement and productivity for employees. However, with the broad range of employee tasks they must oversee, HR teams do not have the time to allocate toward employee engagement.
But, what if streamlined security tools could improve the efficiency of employee management for HR teams?
Security technologies can be instrumental in supporting HR teams and freeing up their time with automation. Keep reading as we discuss the leading technologies, tools, and trends helping HR teams streamline employee management for better HR ROI.
How To Streamline Employee Management And Improve HR ROI
Employee management and HR processes can be streamlined and improved using security technologies. The following technologies can help you to create a more user-friendly HR experience that reduces the potential for human error.
Finding Cloud-based Access Control That Integrates With HR Tools
Modern cloud-based access control has open API integrations, allowing businesses to adapt the security tool with integrations and increase the function of access control. You can integrate cloud-based access control with HR tools to automate workflows and increase employee onboarding and offboarding efficiency.
Cloud-based door access systems use mobile credentials instead of keycards, PINs, and fobs. For this reason, access control speeds up the onboarding process. Often, new employees need to wait till a new keycard or fob is created and given to them. The employee can simply download their access credentials with mobile credentials, eliminating the waiting period. 
HR teams can also establish automated workflows for employee onboarding and offboarding, and automate the prioritization and assignment of these tasks. By automating this process, HR teams can ensure onboarding and offboarding tasks are delegated and thus, completed quickly.
The same goes for the offboarding process. When an employee leaves the company, the HR team can create automated offboarding workflows. HR teams mustn't neglect to remove ex-employees' access credentials, as this could cause a future security breach. 
Implementing HR Integrations For A Unified System
In addition to workflows, there are many other HR integrations that you can use to build a unified system supporting HR processes. Here are some of the best HR integrations for cloud-based access control:
Visitor management software

– HR departments are responsible for organizing the visitation of interviewees, contractors, and more. HR departments must also keep accurate visitor logs for security purposes and to perform the track and trace process should the business experience a coronavirus outbreak. Visitor management software combines with access control, providing users with automated registration forms they must fill out before gaining entry. Once the visitor has filled in the form, the system creates temporary access credentials for their device. When they leave, the system signs them out. They also lose their temporary access credentials.

Wellness attestation software

– Wellness attestation software is similar to visitor management software. It offers employees digital forms to fill out before they enter the building. You can use wellness attestation software to screen for coronavirus, or you can use it to provide employees with mental health surveys and identify the need for more

employee activities

.

Desk booking software

– For hybrid work models, HR teams can implement desk booking software. The software allows employees to reserve desk space using a digital interface of the office floor plan. They can book desks in teams or with friends, and they will always be able to access in-office resources.

Building management triggers

– Occupancy management software provides a detailed log and analysis of occupancy levels. HR teams can automate building management triggers based on occupancy levels, reserving energy for heating, lighting, and devices when rooms are not occupied.
Remotely Operated Security
When you invest in a cloud-based security system, you gain the benefit of a remotely operated security system. Your HR team can remotely onboard and offboard employees, but more importantly, they can unlock and lock doors remotely. 
Suppose an interviewee is trying to enter the building, your HR team would be able to open the door and allow the interviewee to enter the building remotely using a cloud-based control center or mobile application. Remotely operated security enables HR teams to operate from anywhere.
Cloud-based Security Hardware
Cloud-based security hardware is one of the best investments for your employee management processes. When a candidate for an interview, visitor, or contractor shows up at your building's entrance, your HR team must verify their identity before allowing them inside the building. However, this may not always be possible in a hybrid work model.
Installing a video intercom reader ensures that all visitors are who they claim to be without visiting the site in person. A video intercom reader is a piece of cloud-based security hardware that rolls access control and video surveillance into a single device. Data from the camera and the access control reader are stored on a single interface. This will allow HR teams to match employee credentials with employees' faces quickly and effortlessly. 
Hygiene-based Security
Touchless access control has risen in popularity since the beginning of the COVID-19 pandemic. HR teams must provide their employees with health and safety measures in the workplace, keeping the office hygienic and reducing unsanitary practices. With touchless access control, HR teams can improve hygiene for daily users as they enter and exit the building. 
Users do not have to contact touchpoints like scanners and pin pads to enter. Simply waving their hand over the access reader will trigger the motion sensors and the sensor will communicate with their device remotely to permit entry. The user doesn't need to touch anything unsanitary and can enter without removing their device from their pocket.
Conclusion
HR teams have a broad range of responsibilities and need access to tools that increase the convenience of employee management. By investing in streamlined and convenient security, HR teams can build a fully-integrated system to automate onboarding processes, visitor management, desk booking, and wellness attestation.
---
Do you want to know how Engagedly can help you streamline employee management? Book a live demo with us.
---
This article is written by Harold Chan.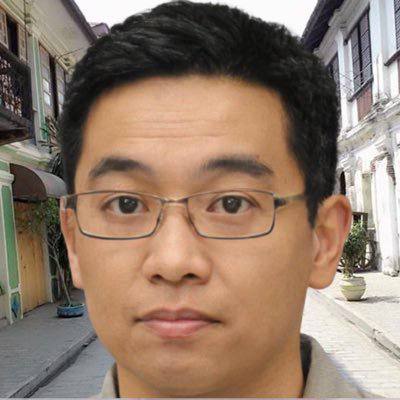 Harold Chan is a freelance writer interested in tech, legal, and property trends. When he's not writing, he works in commercial property management.