If your employees are unsatisfied in the workplace, then it doesn't bode well for your business's success. Luckily, there are lots of small things you can do to help your employees thrive and derive more satisfaction from their work.
What Is Employee Satisfaction?
Employee satisfaction is a measure of how happy employees are in their jobs and their work environment. It may be a simple concept, but there are lots of different elements that affect employee satisfaction. 
From the type of work people do to the business culture, people's relationship with their managers, and flexible working, there are many different things that decide whether people are happy in their work. 
This is important for businesses because it affects employee performance and turnover rates. It's costly to keep recruiting new workers and underperforming employees can hold a company back. 
It's in everyone's best interests to create a great working environment, but how can you improve employee satisfaction?
10 Ways to Increase Employee Satisfaction in the Workplace
It's in your power to change employee satisfaction levels. No, you probably can't change the fundamentals of someone's job, but there are a lot of other actions you can take to help them derive more joy from what they do. 
1. Flexible Work Schedules
One of the biggest trade-offs with a job is receiving money for your time. It's a fundamental part of most jobs, but that doesn't mean there can't be some flexibility. 
People lead complicated lives that don't necessarily fit a 9-5 schedule. For many businesses, it isn't a problem to accommodate flexible work schedules.
The difficulty is, sometimes flexible work schedules create more problems than they solve. To make sure flexible work schedules are adding to employee satisfaction, they've got to be well implemented with intuitive employee scheduling software. Rotating shift schedules can give employees more control and responsibility for how they use their time, but only if they're well organized. 
If schedules are left to the last minute and communication is poor, then it's going to be a source of frustration rather than employee satisfaction. 
2. Don't Micromanage
You have to give people space to get on with the job. Employees need some level of management, but they also need to know that managers trust them to get the job done. 
You hire people because you believe they're the right fit for the job, so allow them to get on with it. It's impossible to do your best work with someone breathing down your neck, and likewise, managers have far too much going on to be checking every detail of their employee's work. 
Micromanagement is a common cause of low employee satisfaction because it gives the message that nothing the employee does is good enough. 
Instead of micromanaging, place extra emphasis on your hiring process to make sure you get the right people in the first place. Then, empower people to make decisions while creating accountability. 
If you communicate your expectations clearly, trust in your employees, and keep people accountable for their decisions and performance, then there isn't a need for micromanagement. 
3. Rewards and Incentives
Rewards and incentives are some of the best ways to motivate your employees and improve satisfaction. Everyone likes to feel appreciated, and there are lots of simple ways businesses can ensure this happens. 
Of course, everybody likes receiving a bonus or a prize for their work, but it's also about employers taking the time to show their gratitude. Employees get rewarded for their work through their income, but when they do exceptional work or go above and beyond, celebrate it. 
As well as telling your employees they're doing a great job, there are lots of other ways to reward your staff. You can create "employee of the month" awards, link bonuses to performance, reward "big wins" and much more. 
This doesn't have to be limited to performance either. You can reward loyalty, giving people perks for staying with your company long-term — a popular option for this is increasing PTO when people reach certain milestones. 
4. Invest in Training and Onboarding 
If people don't have the skills or knowledge they feel they need to do their job to the best of their abilities, then it's going to affect employee satisfaction. 
You hire people because you think they're a good fit for the job, but you've still got to invest in giving them the tools they need to succeed. If you throw someone in on the first day without giving them the proper onboarding, then it's natural they feel lost and out of place. A good onboarding process can ensure employees understand what's expected of them, and can begin to adapt to their new team more quickly. 
This investment shouldn't stop once someone has adapted to the team. People have goals to continue to improve their skills and see progression in their careers. You can give them this by investing in regular training. 
Not only does this give employees a sense of meaning, but it also results in more skilled workers – a win-win. 
5. Prioritize Employee Health and Wellness
Many work environments aren't naturally conducive to human health. People spend long hours looking at screens, lifting heavy objects, and doing other things we weren't designed to do all day. 
Employees need to take the initiative for their own health, but your business can easily make it easier by encouraging/subsidizing healthy habits. For example, you might introduce a free fruit bar, offer discounts on gym membership, or offer lunchtime yoga sessions. 
These are all little things, but they show you recognize the importance of your employees' health and are willing to invest in it. 
Likewise, you can set a good precedent by encouraging regular breaks and encouraging people to make use of PTO. A healthy employee is more likely to be a happy employee, so this can have a positive impact on employee satisfaction. 
6. Conduct a Job Satisfaction Survey 
It's hard to gauge employee satisfaction unless you take the time to find out. One way to assess if your policies are working is to conduct regular job satisfaction surveys. 
Give people anonymity so they don't feel restricted in what they can say, and encourage innovative ideas. The great thing about this is you don't just get an idea of satisfaction level of your employees, but you also get insights that can improve your future policies. 
If you want to learn about employee satisfaction, then the easiest way to do so is by getting information directly from your employees themselves. 
As well as providing you with invaluable data, this also reinforces the idea that your employees have a voice and that you're listening to it. 
7. Employee Satisfaction Survey Questions
An employee satisfaction survey is an effective method to identify areas you're successful in when it comes to employee happiness and job satisfaction and to understand what you need to improve. However, in order to get the best feedback from your employees, you need to ask the right questions. 
It is important to include a mix of questions, such as:
Yes or no questions

– these types are good for more broad and generic questions, in which you are looking for basic validation. For example:

Are you happy with your current role? 

Do you enjoy being a member of your team?

Scaled questions

– Otherwise known as a "Likert Scale Question", these are best for asking employees to rate their level of satisfaction on a numeric basis, in order they evaluate their opinions and attitudes. For example:

Ask an employee if the strategic objectives of the organization are clear? The scale would run from 0 to 5, with 0 being "not clear" and 5 being "extremely clear"

Open-ended questions

– these types of questions are used to collect any feedback or suggestions that could be too long. It enables employees to say what is on their minds and in their own words. For example:

Do you have any suggestions that would make your role more enjoyable?
8. Improve Communication
A lack of communication can be extremely frustrating for employees. Poor communication breeds uncertainty, and that's not a recipe for employee satisfaction. Successful companies strive to keep their employees in the loop and give them the tools needed for transparent and effective communication. 
Communication brings clarity, enabling employees to make better decisions and be confident they're following best practices. When this communication breaks down, then people start pulling in different directions, and it's not clear to employees what course of action they should be taking. 
Clear communication, both top-to-bottom, and bottom-to-top, helps foster relationships and makes sure everyone is on the same page. 
 

9. Frequent Feedback
Sometimes it's hard to impartially judge your performance and spot areas of weakness. We rely on others to help us to improve our performance, and so we appreciate the feedback. 
It's easy to forget this when someone is doing a good job. You're happy just to let them keep doing what they're doing, but does the employee know this? Sometimes all it takes is to set up a quick meeting to say, "you're doing a great job, keep it up!"
Try to make sure your feedback is constructive and keep giving people actionable advice they can use to do their job better. 
10. Identify a Clear Career Path 
Employees have goals, and that's a great thing for your company. It means associates can rise to become CEOs and make a real difference to a business. 
However, if you're not offering your employees a clear way to achieve these goals, then they're going to look elsewhere. Too often, this means you lose your most talented employees to competitors who are willing to give them a chance of advancement. 
If you take the time to help your employees plan their career path, invest in their success, and demonstrate that you promote from within, then this won't be a problem. Employee satisfaction isn't always down to what's happening today, it's also about the possibilities tomorrow offers. 
11. Celebrate Milestones 
Professional relationships might be different from personal ones, but at the end of the day, they're still human. People still want to feel they're a part of a team, and celebrate the big moments together. 
Milestones are a great opportunity to bring people together and celebrate each other. That could be someone's birthday or another year with the company. 
Every workplace has its challenges, but milestones are a great time to bring people together. Recognize your employee's contributions and bring a bit of joy to the group. 
It's hard to feel satisfied if you don't feel appreciated and milestones are a great way to show appreciation for your staff. 
Conclusion
There are actions you can take to improve employee satisfaction, and they don't necessarily have to be big changes. Little things like taking the time to recognize your employees' achievements, reward them for their hard work, and help their progression can make a tremendous difference. 
Ultimately, it's an investment in your business. Happy employees are more likely to thrive and stay with your business, helping to power it into the future. 
With an action plan for improving employee satisfaction, it doesn't take much to turn things around. 
---
Want to know how Engagedly can help you improve workplace satisfaction? Request a demo today. 
---
Guest blog contribution by Saurabh Wani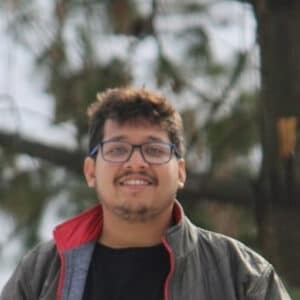 Saurabh Wani is a digital marketer at ZoomShift, an employee scheduling tool. He has worked as an HR Recruiter for over 2 years before moving to marketing. He loves traveling and can be seen binge-watching F.R.I.E.N.D.S when he is not working.