A leader is the one, who knows the way, goes the way and show the way – John C. Maxwell
Finding a good leader is a dream achievement for any organization because every successful organization needs one at its different levels of authority. Many productive organizations invest a lot of time and money in shaping a leader who can lead their employees and improve their overall organizational performance.
With changing times, the types of challenges leaders face at workplace have also changed. Following is a list of today's most common leadership challenges.
Leadership Challenges In The Workplace
The following section highlights the leadership challenges examples that are faced by most of the leaders.
Ineffective communication
Change Management
Employee Mental Health Issues
Conflict Management
Employee Development
Understanding employees' expectations
Lack Of Communication
The ability to clearly communicate with people around them is one of the most important qualities of a leader. However, this is not as easy as it sounds. Most leaders feel a disconnect between themselves and their teams. One reason for this is that their levels of authority are different. Another reason for this is not being able to clearly communicate goals and expectations to their team members. It is not easy for leaders to be transparent to their employees about their plans and strategies. Despite this, leaders should find a way to frequently communicate their plans and strategies with their team and guide them. Lack of communication can lead to lack of focus, innovation drop in morale, and loss of credibility. Having two-way conversations about work with team members is a practice that helps both leaders and teams to understand each others' expectations and stay on the same page.
A team that is clear about their role in the organization, tends to put more effort into their work which will eventually lead to organizational success.
Change Management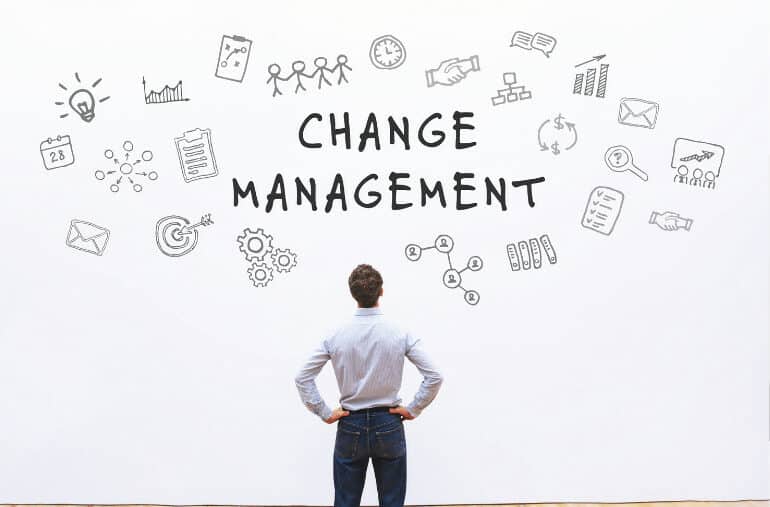 Change management and leadership management are two interrelated challenges at the workplace these days. It is the standardized process of shifting from one work environment to the other. When there's a need for change management in an organization, it is the responsibility of a leader to consciously put effort into accepting and implementing it in the organization.
But the biggest challenge lies in accepting the change themselves and the next challenge is to get your employees to believe in the change and follow the leader in accepting and implementing the change. It is important for every leader to have a change management strategy. Most leaders struggle a lot with change management because of the lack of a proper implementation strategy.
Employee Mental Health Management
Most organizations promote physical activity at work and provide many physical health benefits to their employees, but mental health is often less spoken.
Depression and anxiety are two most common mental health issues faced by employees these days. But these mental health issues tend to be ignored usually by the management and leaders. One of the biggest leadership challenges in the workplace is to accept the need for employee mental health awareness and spread it. Ignoring this issue will result in employee disengagement, decrease in morale and productivity.
Leaders should find a way to address mental health issues and create opportunities for employees to de-stress.
Also read: How To Monitor Mental Health At Your Workplace?
Handling Conflicts And Managing Internal Politics
Handling conflicts require dispute resolution skills. If these conflicts aren't handled properly, they can affect the workplace culture and organizational productivity. The main challenge that leaders face is that instead of resolving the conflict most of them end up complicating it more and making the situation uncomfortable.
Once you become a leader, you cannot be a part of your team without adding little tension to the environment. The main challenge lies in creating and implementing a formal process for conflict resolution and sticking to it.
Providing Growth Opportunities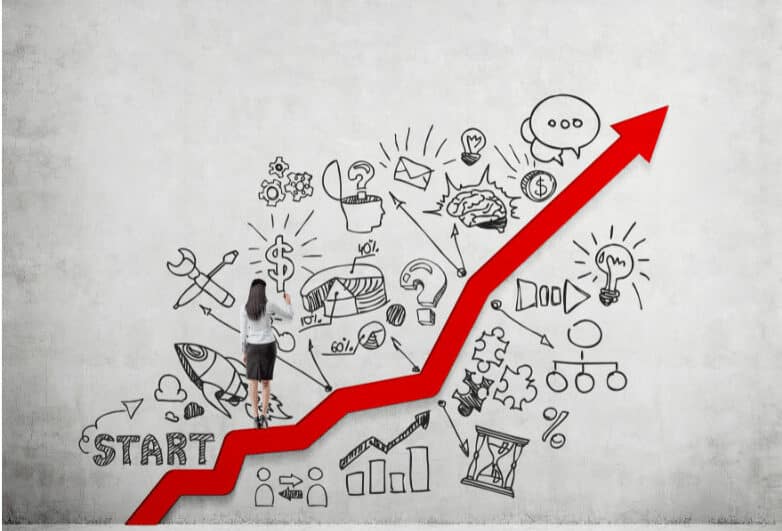 Providing growth opportunities is to employees is one of the most common leadership challenges. A leader grows when his team grows. An ideal leader not only helps employees accomplish their work goals, but also gives them opportunities to grow professionally. Most leaders focus more on organizational development and less on how their employees too should grow with the organization. The challenge here is to understand every employee's talent and abilities to show them the right direction to grow professionally.
Also Read: 5 Performance Management Biases to Avoid
Generation Z As Workforce
It is 2018 already and generation Z will now be joining the workforce. They aren't much alike to the millennials and leaders have to learn to adapt to their new style of working. The biggest challenge here is to give them the opportunity to understand your organizational expectations and to accept them as a part of your workforce. Sometimes it is more challenging as a leader to get your workforce to accept these Gen Zers.
We hope the leadership challenges and the solutions listed in this article will help you become a better leader. Share your experience of how you helped your organization overcome common leadership challenges and pave the way to success.
---
Request a live demo to find out how Engagedly can help you overcome leadership challenges!
---
Frequently Asked Questions
Q1. What are some of the top leadership challenges around the world?
Ans. Some of the common leadership challenges around the world are as follows:
Ineffective communication in the workplace
Change management
Conflict management
Understanding employee expectations
Employee development
Employee wellbeing
Q2. What are the traits of a good leader?
Ans. Good leaders have the following traits:
Empathy
Self awareness
Humility
Relationship building
Integrity
Honesty
Perseverance
Willingness
Good communication
Visionary
---
Get In Touch With Us
Aaron Adams is the VP of Professional Services for Engagedly, where he develops and implements strategic talent solutions that help support and drive the organization's talent and business strategies. He holds a Master's Degree in Industrial-Organizational Psychology from Wayne State University and has worked as a Right Management consultant and an OD consultant for a Fortune 20 Company. Currently, he leads Engagedly Teams responsible for onboarding, training, and consulting services.
May 1, 2023
What is employee recognition and why is it Important? Employee recognition is…
April 23, 2023
It is challenging yet crucial for your company to measure employee engagement.…