The pandemic introduced remote work culture to all forms of businesses. Organizations that didn't have the capability to go remote found it extremely hard to find a reliable solution. 
Organizations migrating towards SaaS-based and cloud-based applications were obvious and ultimately the only solution. 
A generous amount was spent to migrate and sustain. According to Gartner, the total amount spent on cloud-based SaaS applications will be $171,915 this year.
But integrating SaaS apps is not an easy task. It involves a lot of repetitive tasks and that can increase the cost. That is when AI comes in. It can help you avoid repetitive tasks and save time and resources for more important tasks.
In this article, we will discuss different aspects of how AI can help you enhance remote work capabilities.
AI Operations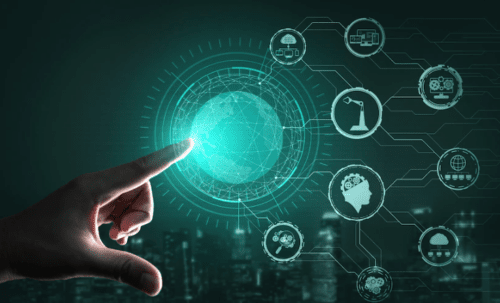 As discussed above, more and more companies are preferring SaaS and cloud-based solutions. Due to this, the intake of enterprise content has increased. This sudden increase in content consumption has led to an increase in demand for AI-based operations.  
First, let us understand what AI-based operations are.
It is a multi-layer technology platform that enhances the capabilities of SaaS applications. Its functionalities take remote working to the next level. With the help of machine learning (ML) algorithms and analytics, it offers the best-in-class operational experience. 
Also Read: Remote Work Challenges and How to Overcome Them
AI collects data from several resources of your organization and then deploys an ML algorithm to show real-time changes in your SaaS app. The analysis performed will be detailed and have all the different parameters.  
AI operations operate on two components, namely ML and Big data. They would require more data other than records and logs. Moreover, it will also collect data from operational analytics, CRM tools, security systems, and more.
AI operations are so competent that they are able to detect any changes in the security of your system. So, this part is important when your employees are working from home and are accessing the system via an unsecured network. 
Hence, apart from tracking changes in the data, it is a savior for a company in maintaining the confidential information of projects.
AI as a Software
If you use AI as the software, it can enable third-party integration as a SaaS application. For instance, you want to integrate some marketing solutions into your CRM application.  
With AI algorithms, you can design custom APIs as per the vendor's environment and seamlessly integrate SaaS-based CRM software.
Most organizations develop custom APIs for such integrations. But this way, you have to create a new API from scratch. However, AI can help you reuse scripts with minor changes for the new environment. This will reduce the development time of APIs.
There are frameworks that offer reusable scripts but they are not flexible to adjust to different environments and are highly opinionated. Also, remote integration would need enterprises to deploy APIs to cloud platforms and require smart functionalities along with thorough monitoring of assets.
AI as a software monitors tools and can help organizations track deployment remotely for different environments. AI would also help you overcome challenges while executing remote deployments.  
Flexible Integrations
It is obvious that an organization would require several interactions for different functionalities like CRM, security, and communication. A lot of enterprises use Communication as a Service integration for calls, messages, and VOIP features.  
In a similar way, there are other integrations that every enterprise-level app would need to enhance the user experience.
Deployment
Once organizations decide to go remote, they face challenges while deploying SaaS applications remotely. It is difficult to store the core service in local data centers for security reasons and uptime. But you can use a hybrid cloud approach to execute deployments. There is a challenge here too. Deployments require continuous streamlining of integrations and deliveries. 
For example, you want a chatbot integrated into your SaaS application. For its deployments, you would require to configure trigger functions that activate storage, data processing, and analysis. Chatbots have AI as their core function. But still, you can use AI for deployment. It will create a deployment pipeline to streamline everything.
It is also capable enough to deliver content across platforms effectively along with creating and collaborating content remotely.
Also Read: How to Develop and Sustain Employee Engagement in Remote Workplace
Content Delivery
When you have a high number of resources working in your organization, you would require reliable solutions to deliver content on all platforms while ensuring the user experience is excellent. For example, the required images and videos in the content would require a reliable network or it will slow the loading time of the page.   
You will require an efficient network to deliver the content on time. Organizations use Content Delivery Networks (CDN) to handle loading challenges and any performance glitches. AI-based CDN can help SaaS apps deliver content timely with a faster loading speed. It instantly enhances customer experience. It will use an auto-deployment pipeline that is triggered by ML algorithms. You would need a trigger function that can be customized as per your business needs.
Customization
Customization is the only key to making it compatible with all types of business requirements. You might have to customize trigger functions for your apps to elaborate your SaaS strategy. After strategizing all the AI integrations, the next would be to assess existing apps and define functions that require triggers.  
For instance, let's say you are building a SaaS app for marketing requirements. You will be required to define a trigger function like follow-up emails, auto-replies, etc. The advice from an expert would help you more in understanding and executing all the uses. You can hire remote developers who can help with the development of essential trigger functions. 
Security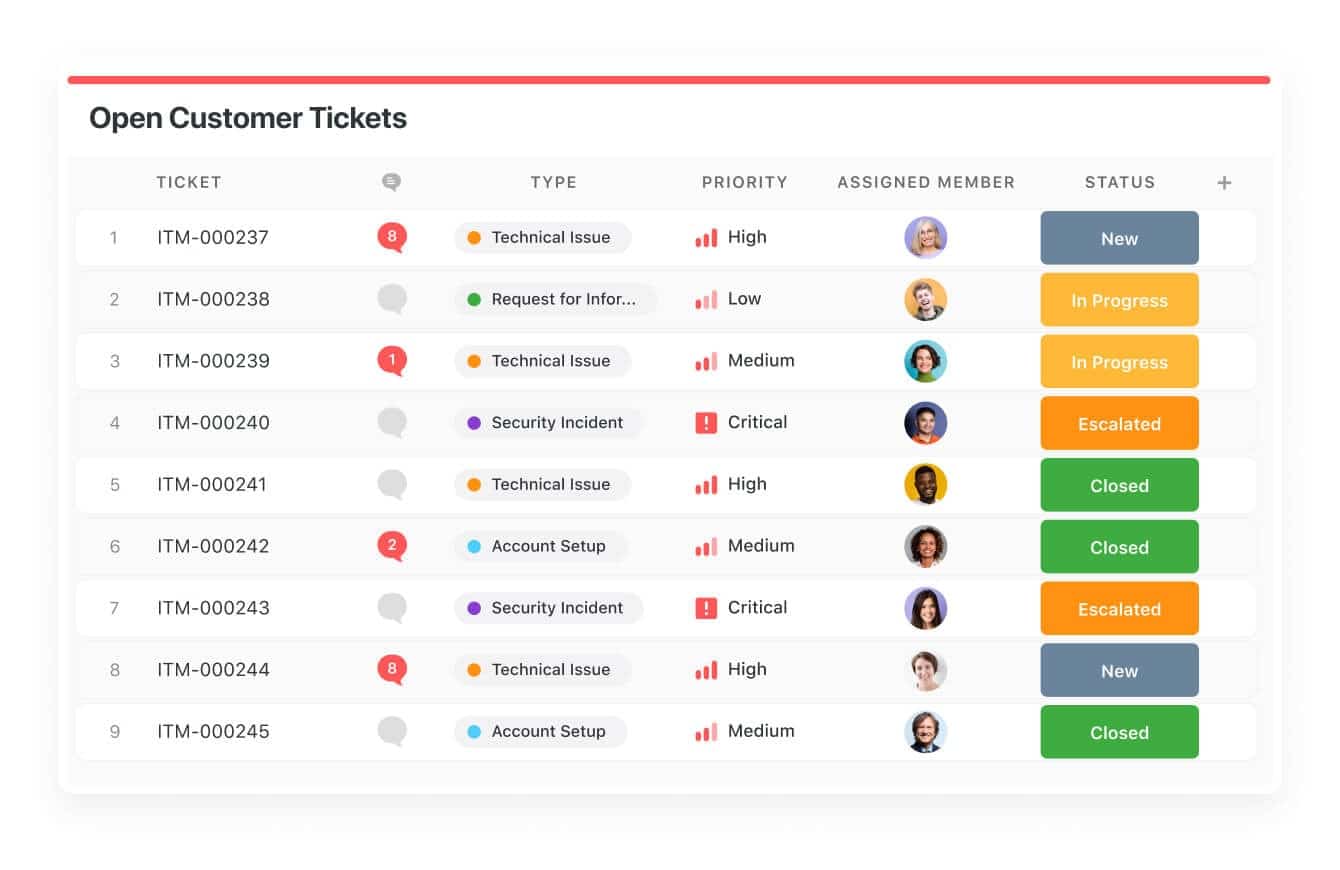 Security has always been a major concern for organizations. The risk further increases when all your employees are working from home. AI can help you mitigate the risk involved while using SaaS apps. 
AI can match patterns and assess human factors, and ML can replicate hackers' actions to figure out risks beforehand. Thus, companies can invest in AI-based cloud security services to identify abnormal behaviors. It works as a repellent to cybercrimes and saves companies from fear of fraud and threats.
Final Thoughts
SaaS or cloud-based application platforms are continuously evolving. There are a lot of beneficiary updates happening to keep up with the demand for remote-working employees. AI has made it easier and safer for both organizations and their employees. Organizations are able to offer all the services in a better way without impacting the customer experience while maintaining the secrecy of all the data. 
Employees are able to work efficiently with SaaS and cloud-based apps from the comfort of their homes. If your organization requires any AI integrations on SaaS apps, you must hire remote developers who have expertise in this field. They will help you make your platform more secure without affecting the customer experience.  
---

---
Frequently Asked Questions
Q1. What are AI-based operations? 
Ans. AI-based operations is a multi-layer technology platform that enhances the capabilities of SaaS applications.
Q2. What is the full form of SaaS?
Ans. Software as a service (SaaS) is a cloud-based method to provide software to users.
Q3.
What happens when AI is used as software?
Ans. AI as a software monitors tools and can help organizations track deployment remotely for different environments. AI would also help you overcome challenges while executing remote deployments. 
---
This article is written by Harikrishna Kundariya.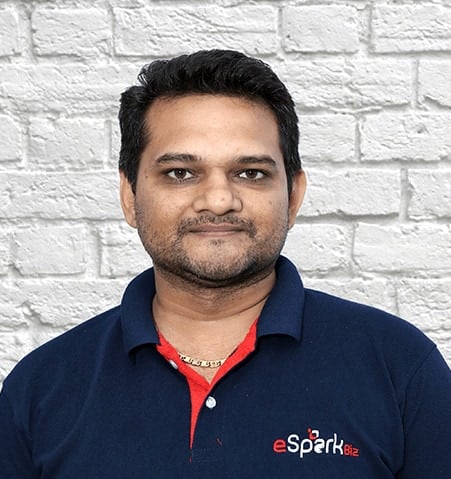 Harikrishna Kundariya is a marketer, developer, IoT, ChatBot & Blockchain savvy, designer, co-founder, and Director of eSparkBiz Technologies @Software Development Company. His 10+ experience enables him to provide digital solutions to new start-ups based on IoT and ChatBot.