Companies around the world are all facing the same problem: employee retention. From huge corporations to small businesses, employers are losing their workers at a faster rate than ever before. In what everyone calls now the time of the 'Great Resignation,' there's never been a stronger drive for companies to find ways to keep their workers motivated and happy in their jobs. 
But, let's face it. Employee engagement is a difficult task. Workers—especially the young and passionate ones (Millennials and Gen Z)—are not just satisfied with better pay or a cushy corner office. They want work that makes them feel valued, gives them opportunities to grow, and respects their right to have a healthy work-life balance. In this article, we're going to list 21 ideas on employee engagement activities you can try to boost team spirits and company morale. Let's get started.
1. Work From Home Policy 
In March 2022, the United States Bureau of Labor Statistics reported that more than 4.5 million American workers quit their jobs. This is the highest number since December 2020 after the labor market started collapsing due to the COVID-19 pandemic. In line with this is the rise of remote jobs and work-from-home policies. More and more companies are now allowing their employees to work from the comfort of their homes to prevent infections in the office. 
Apart from preventing the spread of the virus, working from home is also a great solution to the myriad work and economic issues that we're facing today. First, it can save gas and time on the commute. With inflation making everything expensive, who wants to spend half their salary on gas? Second, it's a good option for employees who find that they're more productive while working from home than in the office.
2. Employee of the Month 
Sometimes, you don't need fancy travel incentives and other expensive perks to keep employees happy. All you have to do is acknowledge their hard work. In a recent survey made by Glassdoor, data shows that 53% of employees stay longer at their company if they feel they're appreciated by their employer. 
So, how do you show appreciation? One way is through an employee of the month award. These monthly awards are prizes that companies give out to workers who have shown the best performance during the month. Recognizing top performers is a fantastic way to motivate them to continue delivering outstanding results. An employee of the month prize can be as simple as a shoutout on the company Slack, additional incentives such as paid leaves, or a well-thought-out gift. Employee recognition gifts are great investments for maintaining a workplace's high performance.
3. Knowledge-Sharing System
Knowledge in the right hands can be extremely powerful. In the workplace, knowledge-sharing activities are a great way to empower your workers. By giving your employees access to the knowledge and tools they need to produce better and more accurate output, you can help them excel at their work. Employees who are hitting their goals at work feel motivated and happy with their jobs. 
There are many ways to implement knowledge-sharing systems in your workplace. The easiest is by creating a handbook for employees, another is through company wikis about jobs and tasks, and probably the best is through coaching whether it's peer-to-peer or through a mentorship program. Just like how a good helpdesk software improves customer service, a good knowledge-sharing system can improve your employee's experience.  
4. Annual Office Vacation Trip
It's time more employers learn the important benefits of time-offs, downtimes, and vacations. Vacation trips and in this case, annual company trips are amazing ways to reward employees after a busy work year. If your team suffers from a lack of harmony and poor relationship, a company trip can be a great solution. 
Travel bonds people. If you travel with your co-workers, you'll experience a better sense of camaraderie once you all return to the office. Furthermore, a company trip can be a special goal everyone will look forward to at the end of the year. It's a great topic to talk about, plus you can have a fun meeting to involve everyone during the planning process.  
5. Office Parties / Bar Nights 
More than just free booze, a good office party can be a good way to let off steam after a hectic week. They're also fun and exciting ways to bond with your colleagues, especially those who you might not have the opportunity to work with at the office. 
Parties and similar kinds of social events provide everyone in the team the opportunity to connect on a personal level, something quite hard to do during office hours. Informal office parties can also boost employee morale and create a better working atmosphere. If everyone in the team gets along well, both productivity and efficiency can increase.  
6. Team Surveys 
How can a company uncover the secrets to better employee engagement? Well, what if you just ask the employees themselves? Team surveys or employee surveys are helpful ways to understand your employees and their feelings about work. Through surveys, employers can have insights into where their employees are struggling the most and what are the ideal solutions to it. 
When you don't ask for your employee's feedback and opinions, it also means one thing: you don't care about them. Surveys give your employees a voice. It means you're considering their needs and wants. So, the simple act of conducting these surveys can boost their morale and positive feelings about the company. 
7. Bring Your Pets to Work Day
Bringing pets to work is a perk that not many companies can do—but for those who can, it's one of the best employee retention programs. In fact, according to recent reports, Gen Z and Millennials are willing to reduce work hours (and even switch jobs!) just to spend more time with their furry best friends.  
This isn't surprising, knowing the amazing benefits of pets in the workplace. According to studies, employees who can bring their pets to work experience lower stress levels. It's also believed that pets can bring employees closer together—especially those who share a similar affinity with the same kind of animals. 
A word of advice: Before considering including this perk in the workplace, ensure that your office is ready. Many companies who've implemented this have gone through several issues that could have been solved with proper preparation. 
8.  Birthday and Milestones Celebration
Celebrating employee birthdays and work anniversaries may seem a little too extra—after all, these people are adults not kids at preschool. However, the reality is that if you want to feel more connected to your team members, you have to earn their trust. Trust happens when you bond with them over special moments and milestones in their life. 
Celebrations don't have to be grand either. It can be as simple as a birthday cake, gift cards, or a popular company perk (like travel incentives, or a gym and spa free pass). The important thing here is that you don't miss the opportunity to give back to employees who work hard for your business. 
9.  Flexible Hours
Flexible work hours used to be a perk only for a gig and freelance workers. However, today, it has become one of the hottest employee perks often mentioned during the hiring stage to lure top talents in. And with more and more employers seeing the benefits of flexible working on employee well-being, experts predict that it might soon be normalized in every office in the world. 
When employees are given the freedom to choose their work hours, they feel more in control, less overwhelmed, and happy with their work. There's also less chance of burn-out and absences due to poor scheduling. 
10. Team Lunches
There's no better way to connect and bond with people than by sharing meals. Eating is an intimate activity, it allows you to spend time with your colleague outside of work, which naturally brings you closer to your coworkers.
When you eat together, conversations just flow naturally—and informal interactions increase—these are all important in building friendship and trust. The workday can feel lonely and stressful at times and without any form of socialization, anyone can easily get overwhelmed. Team lunches help your employees let off steam so they can go back feeling energized and motivated to power through their tasks for the rest of the day. 
11. Mentorship Programs
More than half of Fortune 500 companies today have mentorship programs for one simple reason: it works. As an activity to help new hires and veterans adapt to company changes, mentorship programs prove to be an affordable and amazing solution to employee disengagement. These programs provide access to training that new hires crave—and can help show employers which employees have the potential to grow and develop within the company. 
Mentorship programs give companies insights into problems that their employees face. It can also show the strengths and weaknesses of company policies. Finally, a good mentorship program can help managers know the right learning opportunities to give their employees. 
12. Volunteer Programs
Volunteering is known to be one of the most rewarding employee engagement activities. Not only does it provide a sense of accomplishment, but it also increases people's confidence. If you want your employees to feel engaged and motivated at work, implementing a volunteer program can be the best way.
One way to do this is by offering paid time off for volunteering jobs. Another way is by partnering with nonprofit organizations and taking part in their volunteer events. If done the right way, volunteer programs can improve morale, reduce employee turnover, and boost employee engagement. 
13. Health and Wellness Programs 
Health and wellness perks are some of the most sought-after incentives in the workplace. Not only do these programs promote better well-being, but they also boost employee satisfaction. Satisfied employees are usually healthy physically, mentally, and emotionally. 
So, if you wish to have happy workers who perform well and do their best at their jobs, you should also invest in their health. In line with the growing wellness movement around the world, wellness programs create a positive workplace where employees feel valued and appreciated. 
14. Video Games and Tournaments
Once upon a time, video games at work were strictly prohibited. The workplace was never a place for fun or competition because employers thought it would hinder productivity. Enter the 21st century. Now, games are often included in the workplace. Studies have found that games can boost team morale and the motivation of employees in the office. Games also motivate employees to work toward the same goals. It improves camaraderie and trust, and strengthens friendship. 
15. Corporate Fun Runs
Fun runs are all the rage these days. So, if you're looking for employee engagement activities that can involve the whole office, this is a good option. Aside from being a good team-building activity, fun runs also provide amazing socialization opportunities for everyone on the team. Plus, fun runs are one step to motivating employees to be fitter and healthier. 
16. Offer Free Courses 
Another way to motivate workers is to provide them with training that will help them advance in the workplace. High-performing employees and top company assets are always the first ones to jump into any opportunity to develop their skills. Providing them with the necessary training can help them further develop their talents, which they can use for the organization's success. 
17. Free Snacks and Coffee
If you want to delight your employees, food is the answer! Free lunch might be too expensive for some businesses, but snacks and coffee can fit any company budget to make your staff happy. When offering free snacks, it's highly recommended to choose healthy options instead of sugar-rich, carbonated junk foods. 
18. Special Projects 
Other than good pay and training, another great employee engagement activity you can try to engage employees is special projects. Special projects are opportunities that widen your employee's experiences. Special projects are often related to work, but they can also be more fulfilling than simple work tasks.
An example of a special project would be allowing an employee to work in a new state or country for a couple of months. Or allowing employees to participate in annual contests like the prestigious Google Code Jam or Amazon's Hackathons. 
19. Brainstorming Sessions
The best way to solve problems is through discussion. Instead of picking a handful of people to solve an issue, try to always facilitate frequent brainstorming sessions with the team. During the brainstorming meeting, allow everyone to speak and be heard. You can also have everyone write down their answers on a channel or board if there are too many employees for the allotted meeting time. 
20. Work-Life Balance Support
It's no secret that employees who have a good work-life balance perform better at work. Not only do they experience less burnout, but they also feel valued and appreciated. Employees who are given realistic work expectations and have more control of their time feel more motivated to work. 
21. Remote Work Stipend and Allowances 
Now that many offices are offering remote work options and work-from-home policies, employers are also saving a lot of money on office headspace and supplies. These savings can be used to give employees stipends and allowances. Some of the best examples of remote work stipends are internet and phone packages, office equipment (ergonomic desks + chairs, laptops, extra monitors, etc.), and access to coworking spaces. 
Highly Engaged Employees Always Bring Out Their Best 
In an ever-evolving business landscape, your employees will always be your greatest and most important asset. Investing in their growth and success is not only good for them, but it's good for your business's future as well. The proper use of employee engagement ideas mentioned above can be a highly effective strategy to improve employee satisfaction and employee retention.
---
Do you want to know how Engagedly can help you increase employee engagement? Book a live demo with us.
---
This article is written by Melissa Won.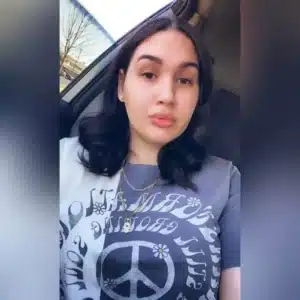 Melissa has 9 years of digital marketing experience with a leading multinational company. She also has a proven track record in handling several brands targeting different consumer groups.