The level of creativity and innovation among employees is often proportional to the size of your workspace. Your workspace affects engagement, innovation, and productivity. Employees need to build connections in the workspace, a factor that can drive or dash their motivation to work. When employees collaborate in a workspace, employers get a good return on their financial investment. This hints that employers should invest in providing a good workspace that supports collaboration. Employees who engage each other within their workspace tend to achieve better results than others who have a disconnect in their work environment. As an entrepreneur, you can build innovative offices to improve employee collaboration using the steps discussed below.
1. Build openness and transparency within your team
You need to lead with your vision when you want your team to be committed to collaboration in your organization. Do not give out confidential information, but giving a vision will help your teammates develop loyalty and productivity. Talk to them about the challenges and possible issues, and share your team incentives to brainstorm possible solutions. If your staff is familiar with the company's strategic objectives, then your team can work together to achieve a yearly profit. One option is running innovation challenges and asking your team for their best ideas to solve the company's issues in the game plan. 
2. Enjoy collaboration across different departments
Judgment-free workplace culture will encourage ideas, discussions, and solutions. Fear of rejection or judgment will discourage participation among your team members and deprive the organization of unique solutions in the minds of your talented team members. Be informed. Commit to having management not use intimidation as a tool in running their departments. It will clog the idea funnel. Avoid too many guides so that you do not stifle innovation and creativity. Be about creative freedom; this gets your team laughing, having fun, and creating solutions. This makes every day different and fun.
3. Rent a convenient office space
Offices in Los Angeles provide the proper infrastructure to guarantee that your teammates get the best places to collaborate and improve team bonding. Organizing monthly outings for your departments and staff will also help staff members become better team players and improve productivity. Office spaces in Los Angeles are marked by affordability for outright purchase or rent and are designed to be suitable for business. Some come with game rooms, free snacks, and weekly happy hours. The fantastic architecture will do wonders for morale. What better way to build up collaboration between team members!
4. Get appropriate leadership
Proper leadership is the crux of building a team of employees collaborating for growth. Having an open-door policy and maintaining communication between management is fluid and is a game-changer. Teach your team to practice synergy and let everyone know that collaboration is a priority. To do this, you have to show, not tell. Work directly with them. Create a system in which everyone has to complete their tasks for any project due for completion. As much as they follow a chain of command, ensure that your office is also open for anyone who wants to discuss. Work on consistent visibility between directors, managers, and employees. This will skyrocket creativity and productivity in your organization. The best leaders use every resource available to help achieve their organization's goals.
5. Use the right technology, engender positivity, and be free with benefits
To have an interconnected workplace, you must procure the right technology. This helps the employees do their jobs. This is a good investment in teamwork and innovation. Give appropriate results when teams are creating excellent results. If your team hits a goal, reward them with something valuable to them. Reward individuals to encourage continuous collaboration and get feedback from your team. Use constructive criticism; this will help your team improve. Encourage peer-to-peer conversations so that you are not bogged down responding to everyone. This also encourages more collaboration.
Conclusion
It is not surprising that the new generation of workers loves collaborative spaces. Collaborative spaces create a creative culture – an essential tool many companies miss. Productivity is a bar that can be raised when you make intentional efforts to increase employee collaboration. The steps in this article will help you restructure your office and create a healthy environment for your workers to collaborate. 
---
Want to know how Engagedly can help you improve employee collaboration? Book a live demo with us.
---
This article is written by Daisy Benson.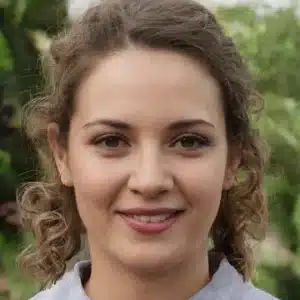 Daisy is an industrial and organizational psychologist who researches to identify solutions to problems that improve the well-being and performance of organizations and their employees. Daisy is also a freelance writer and often writes articles for credible blogs.